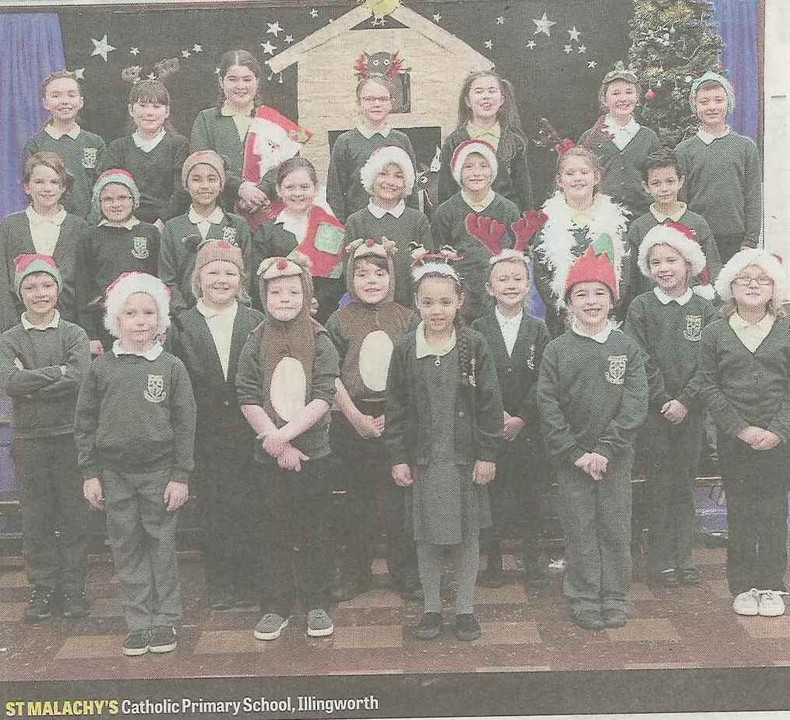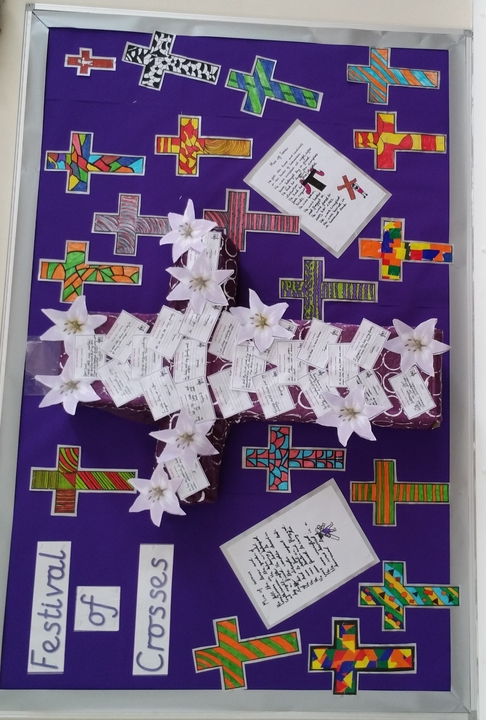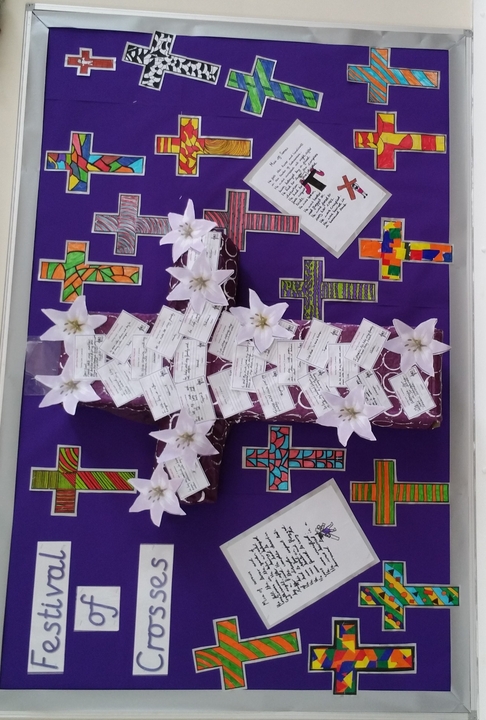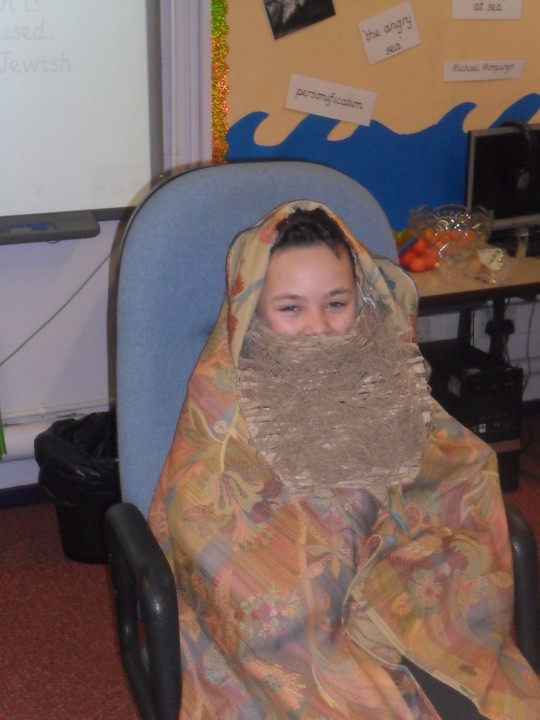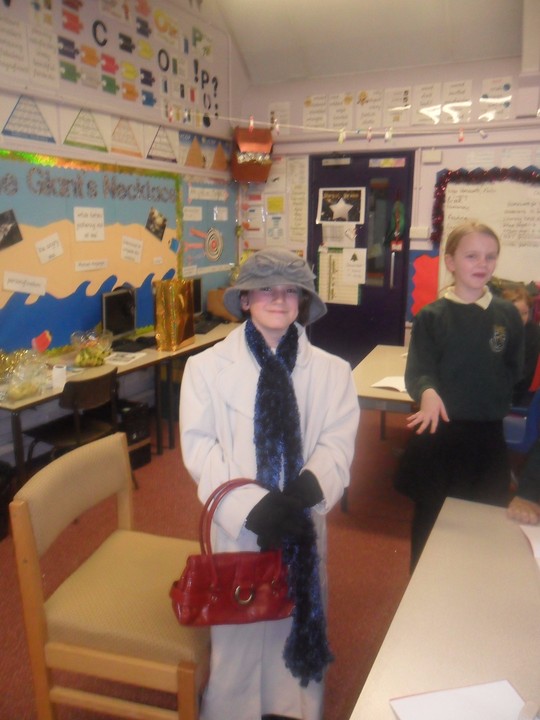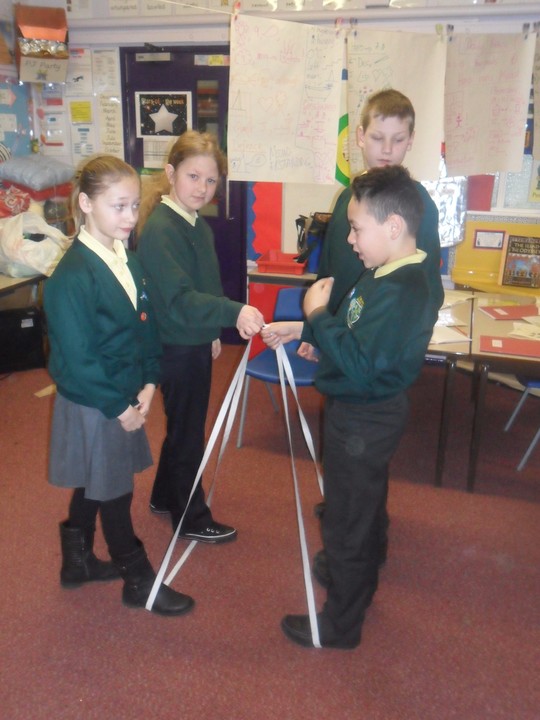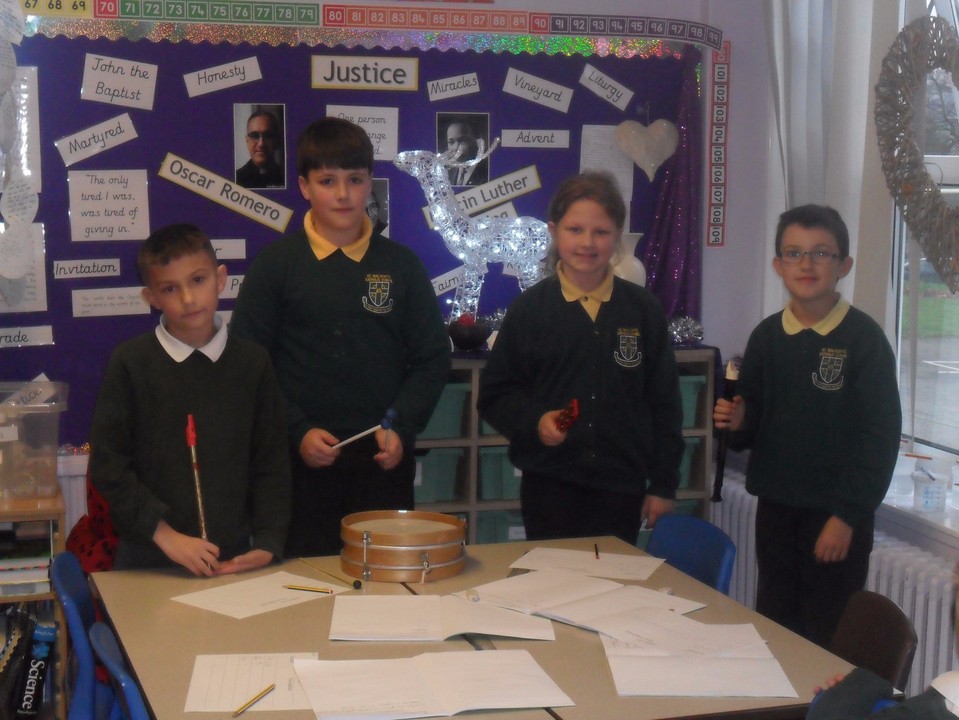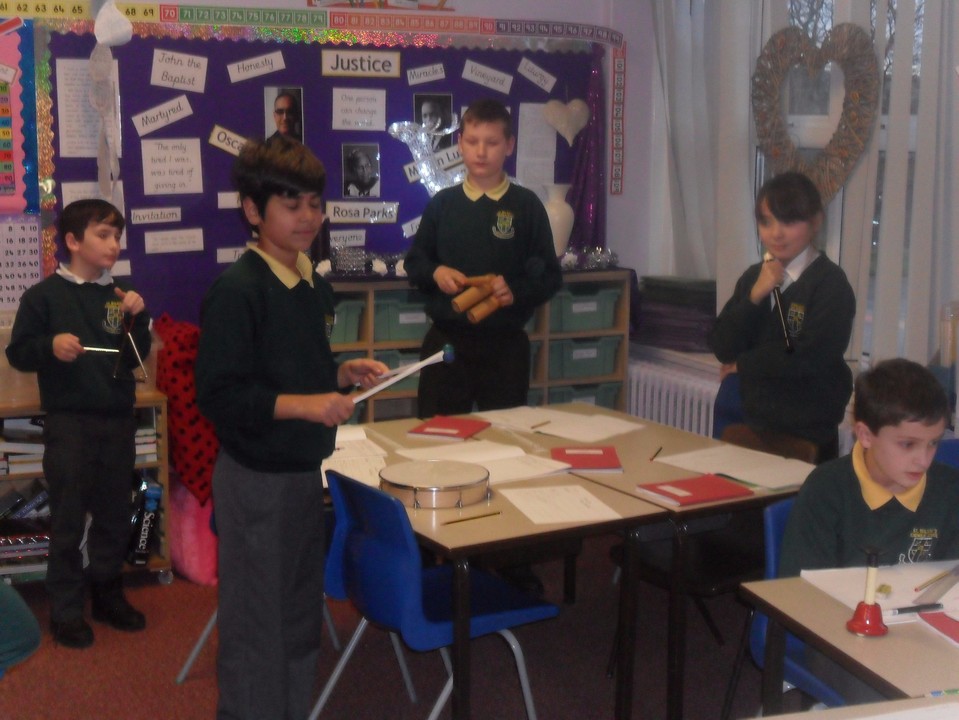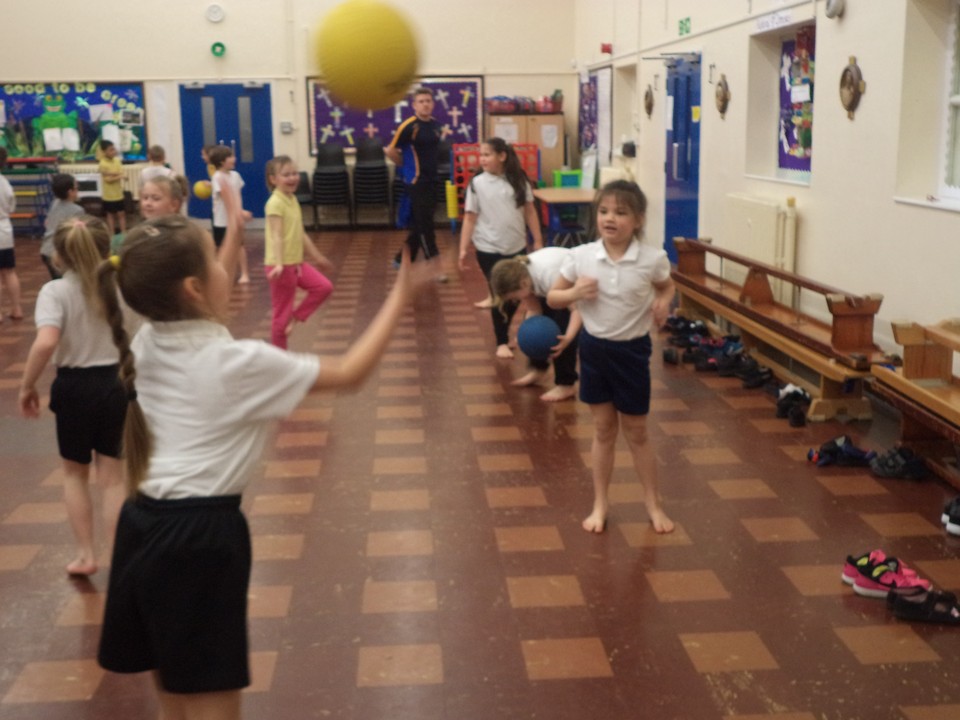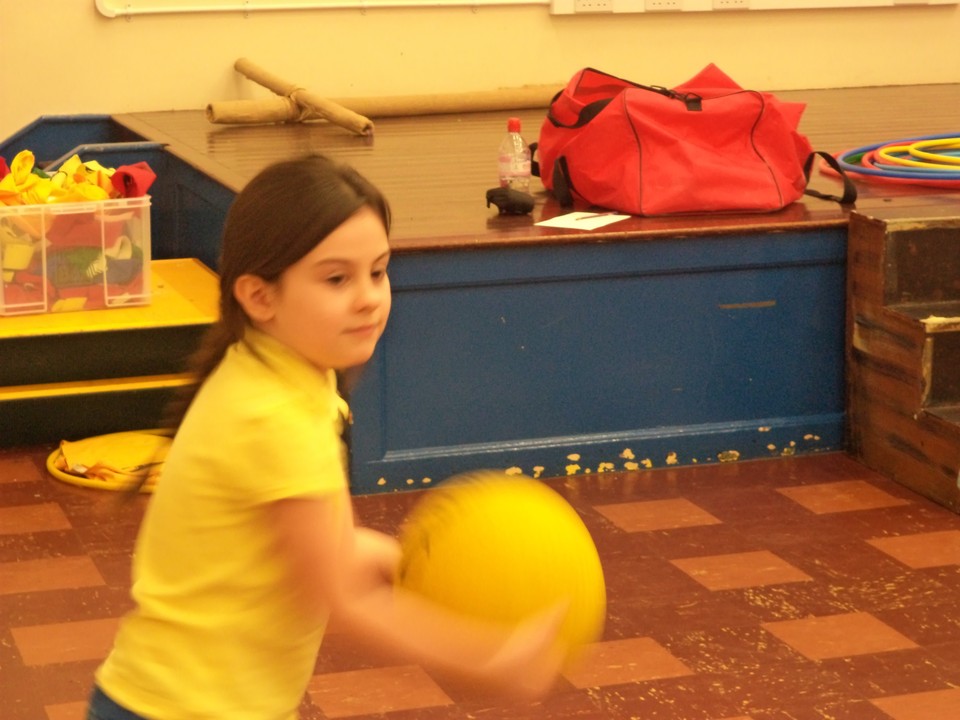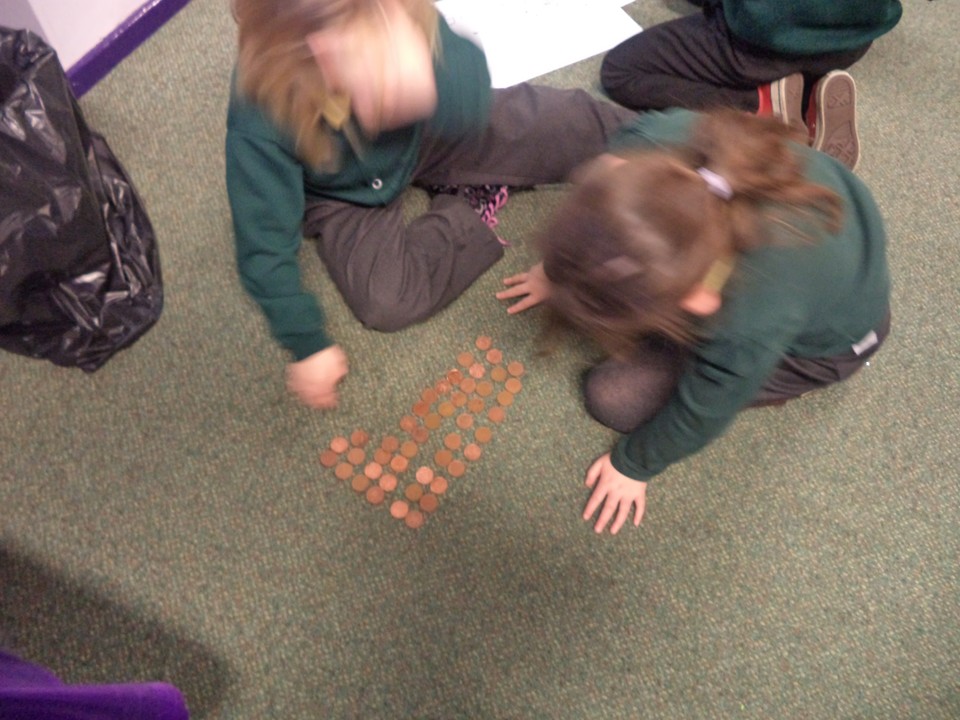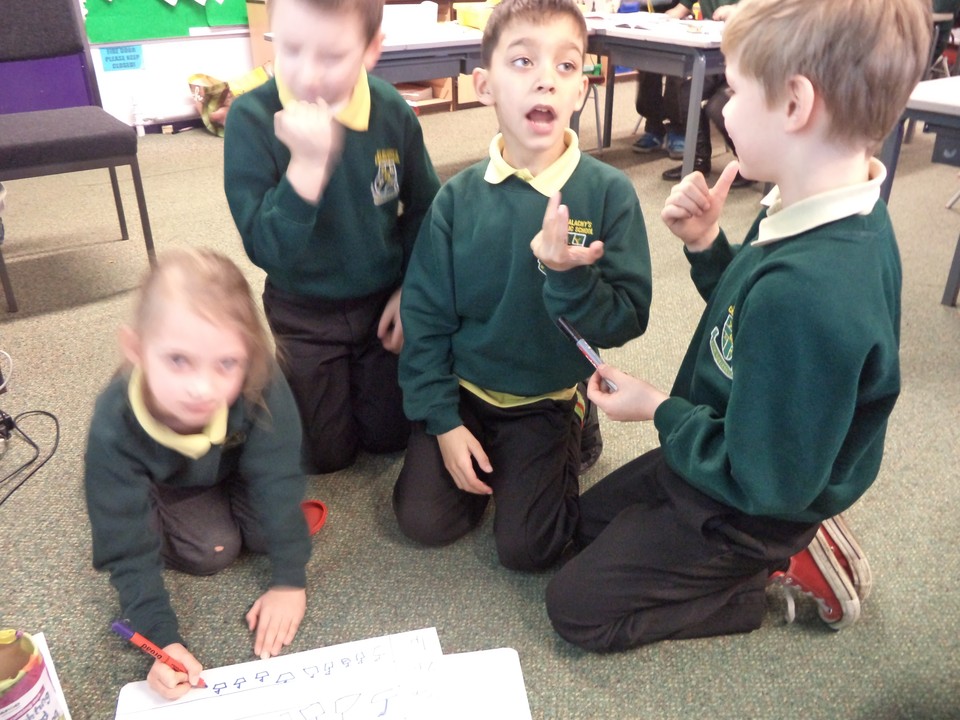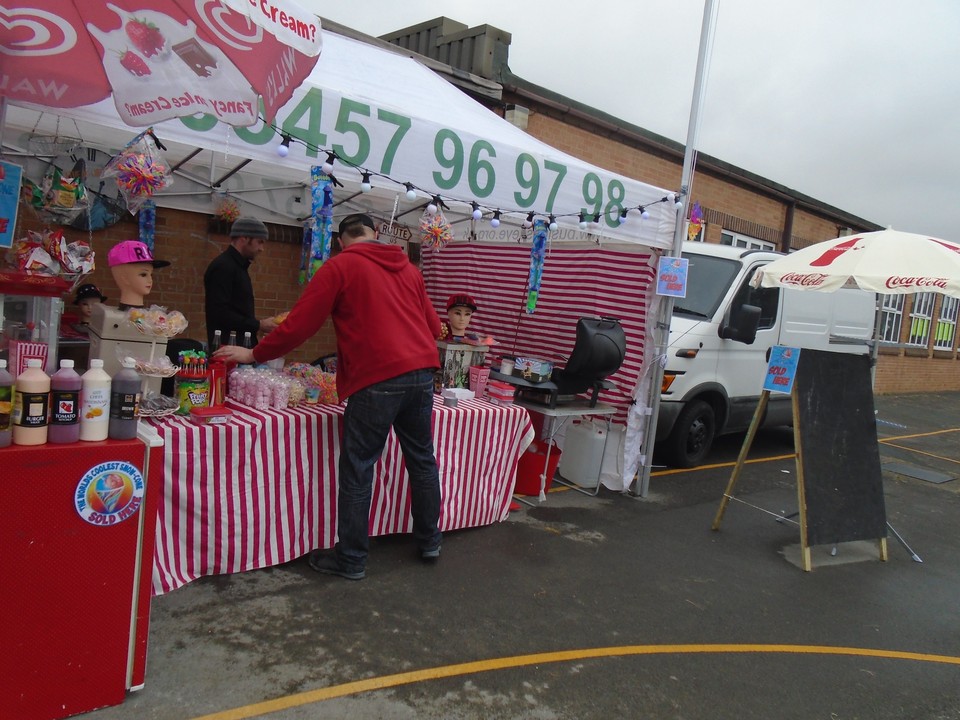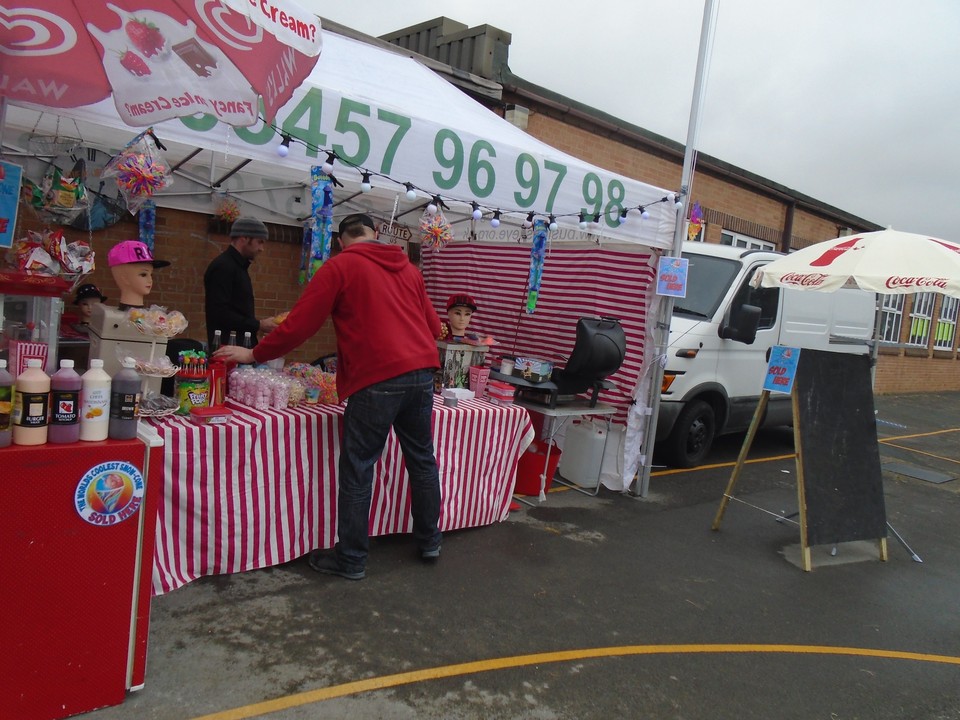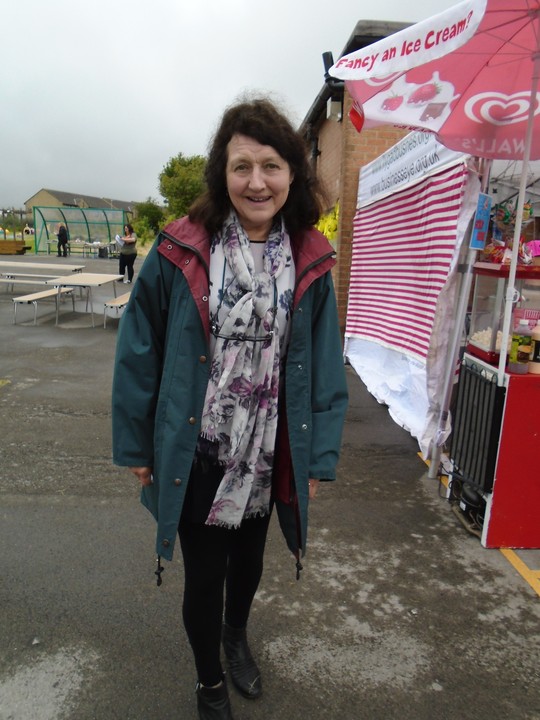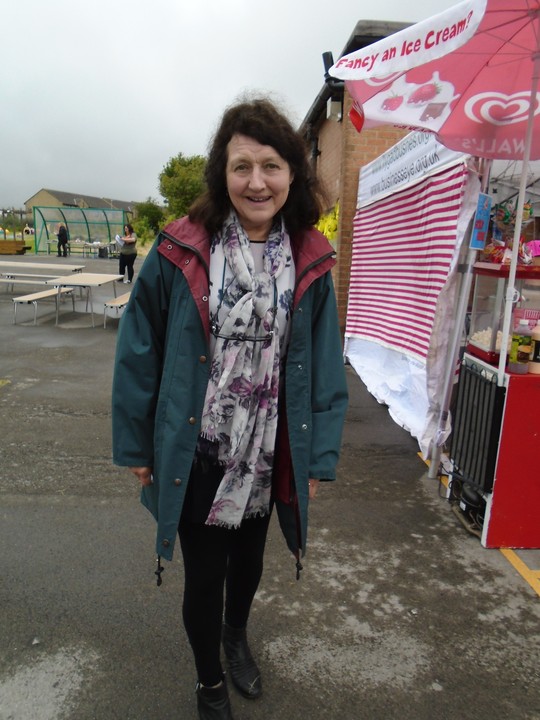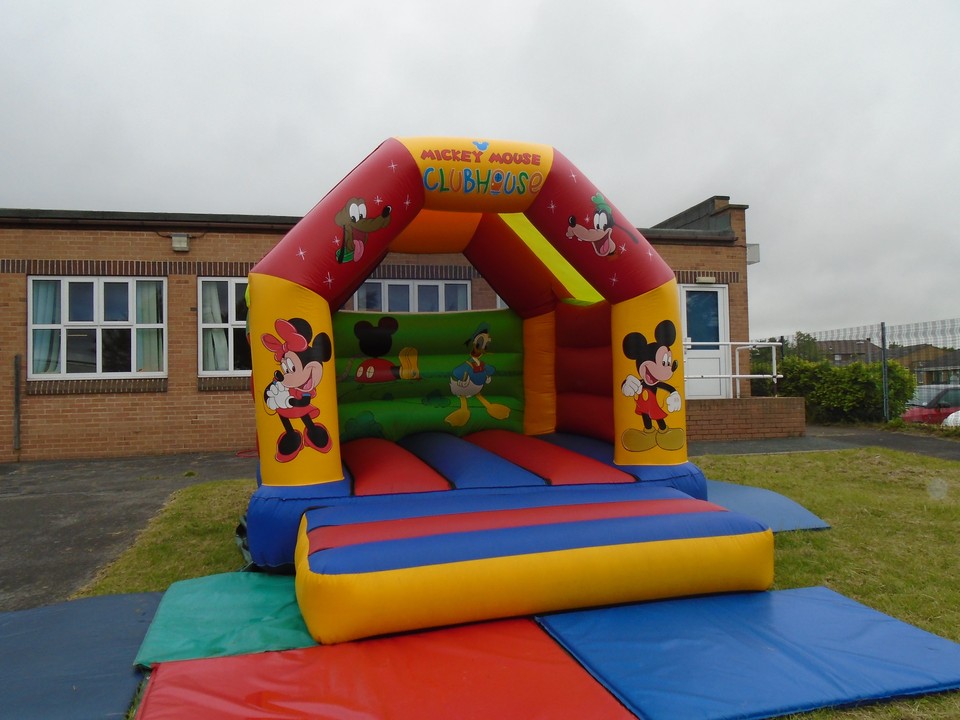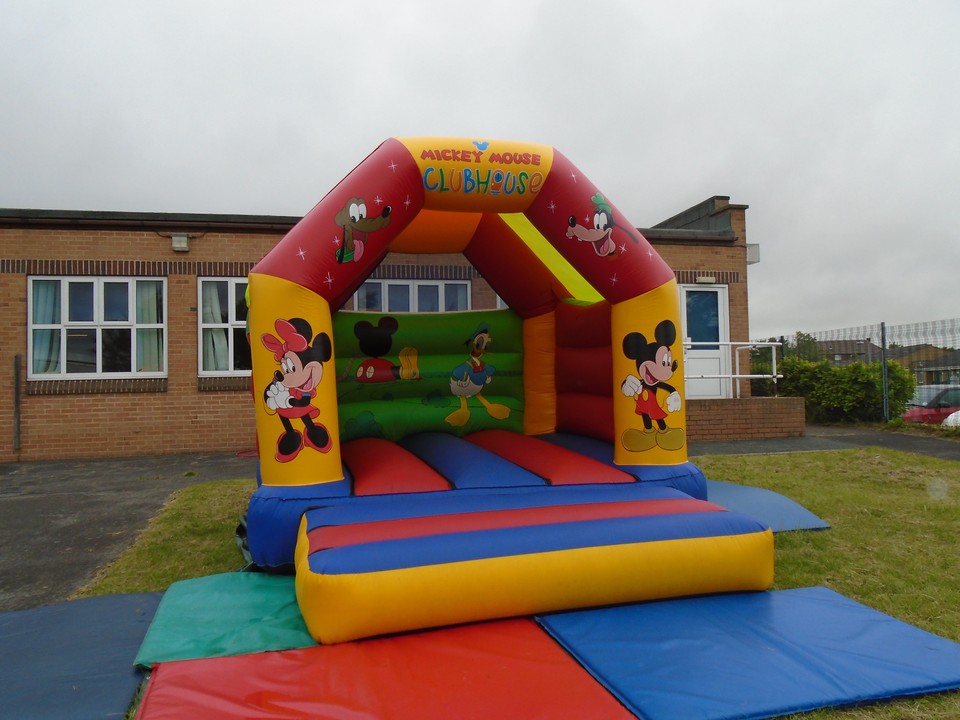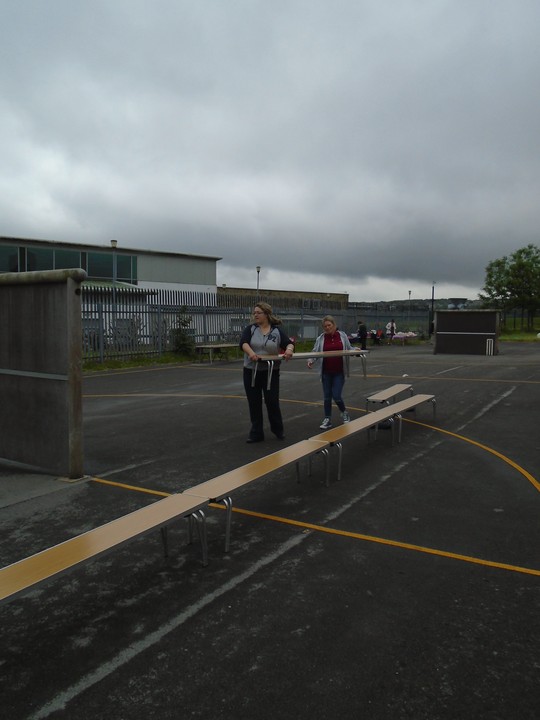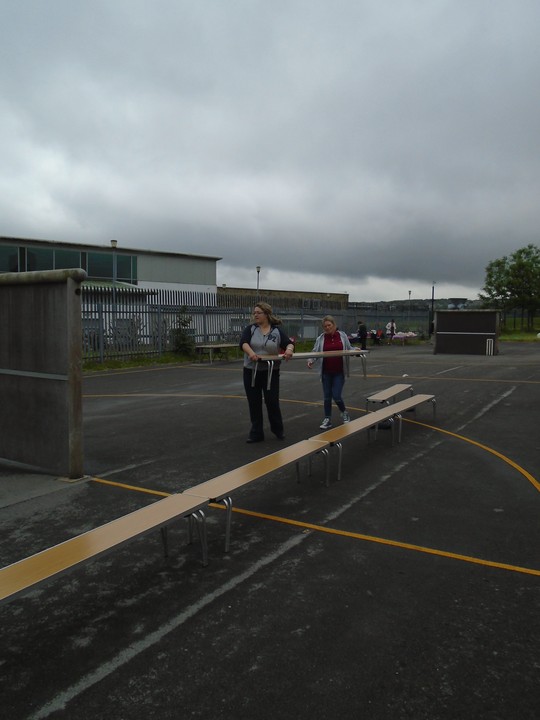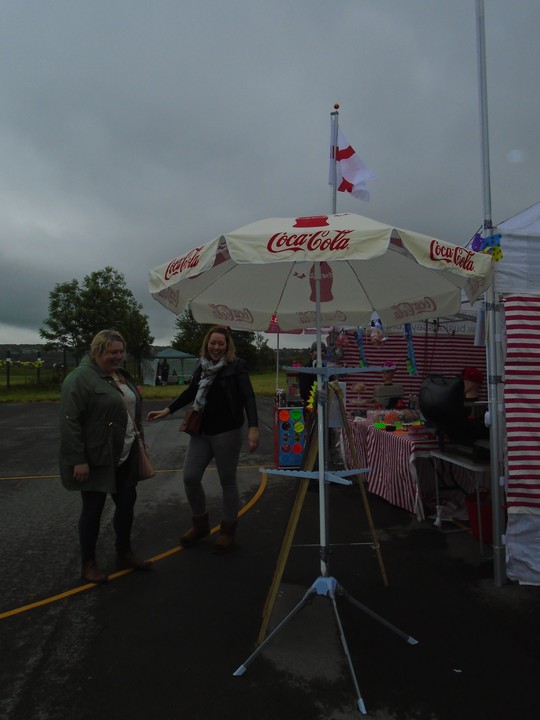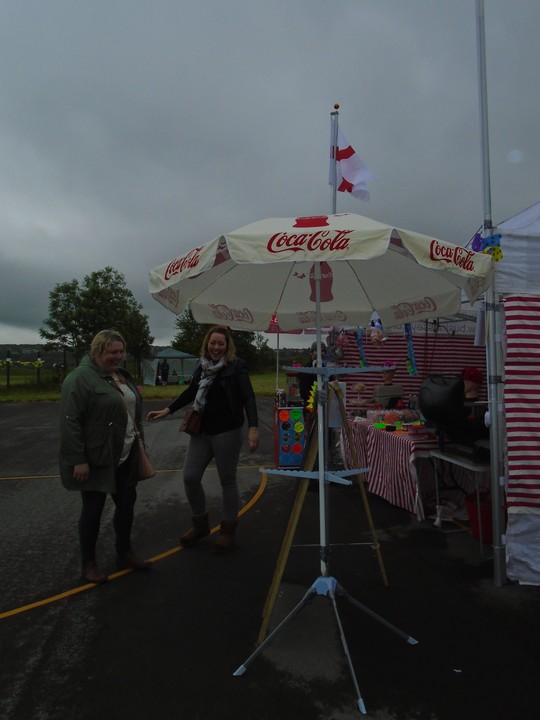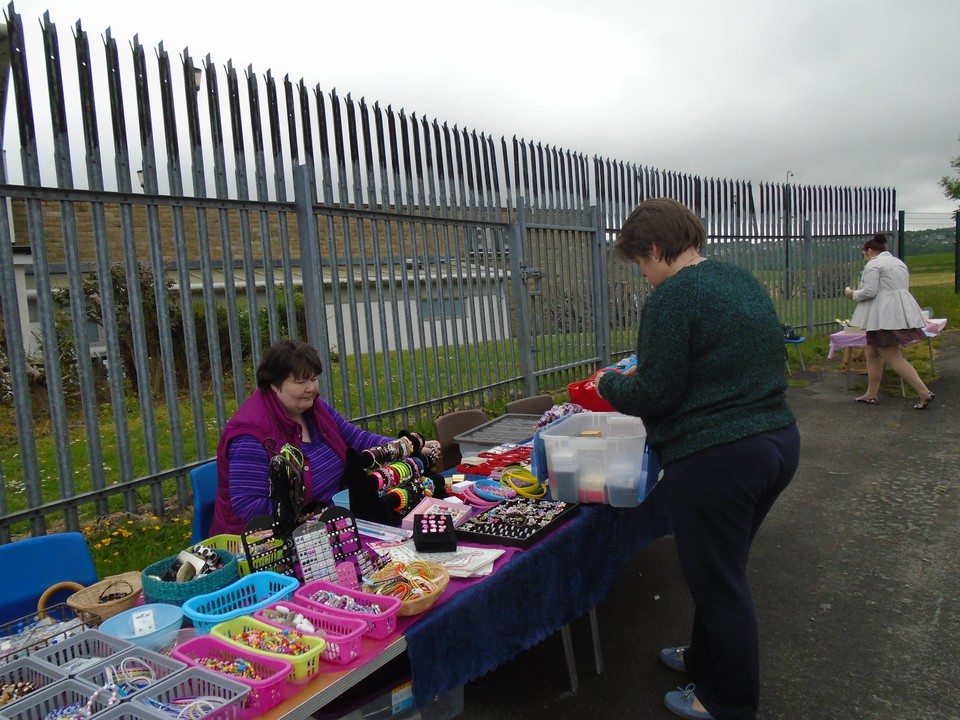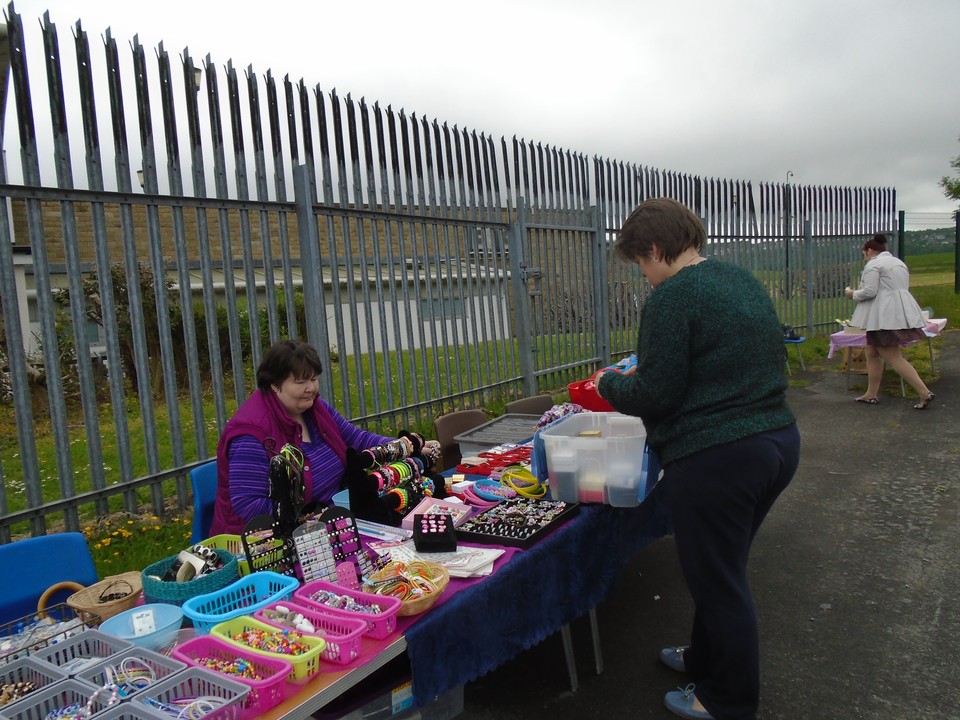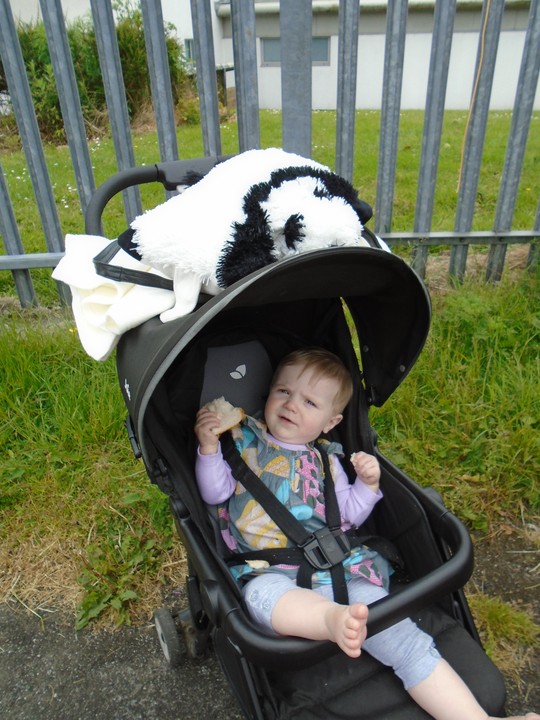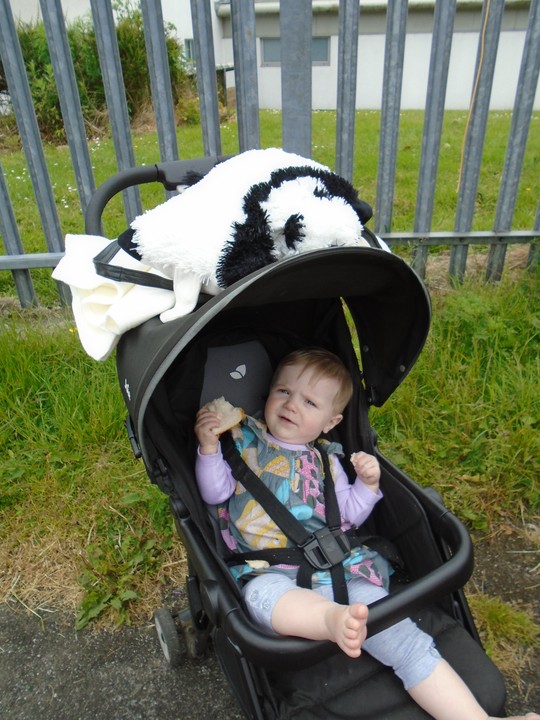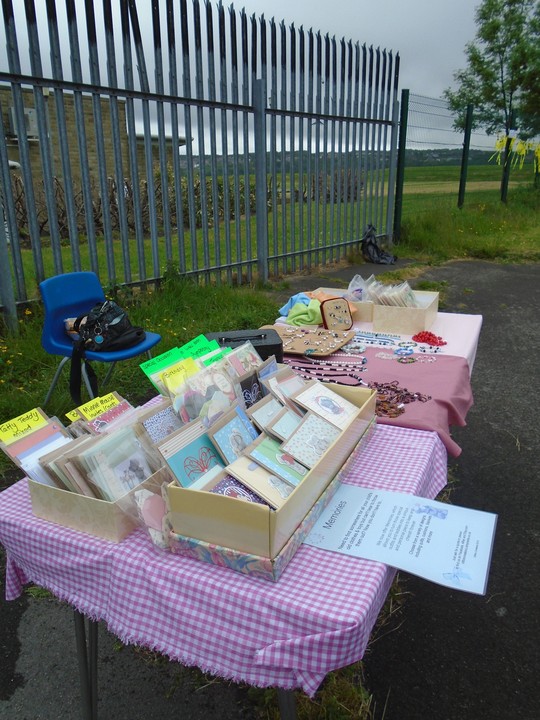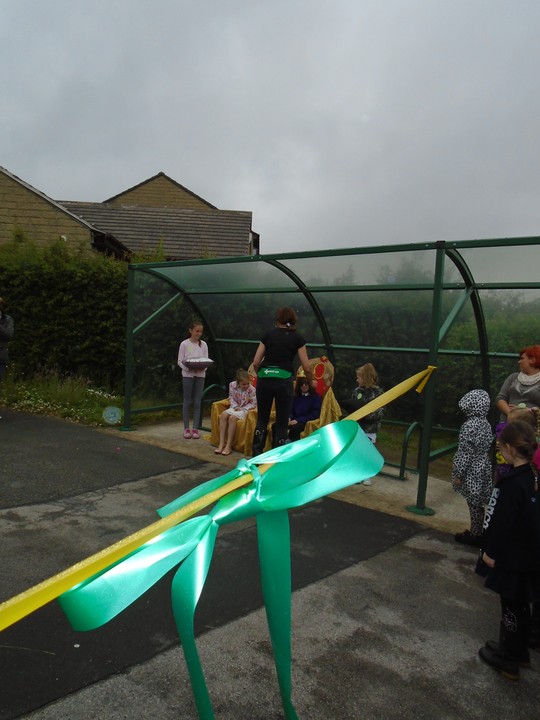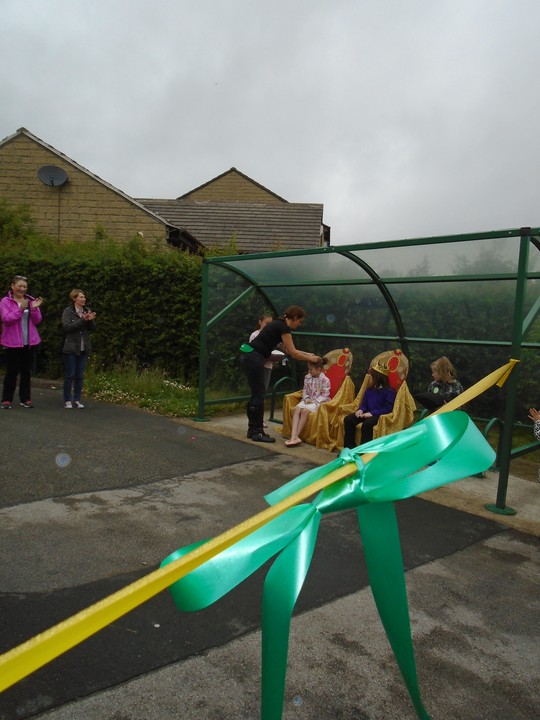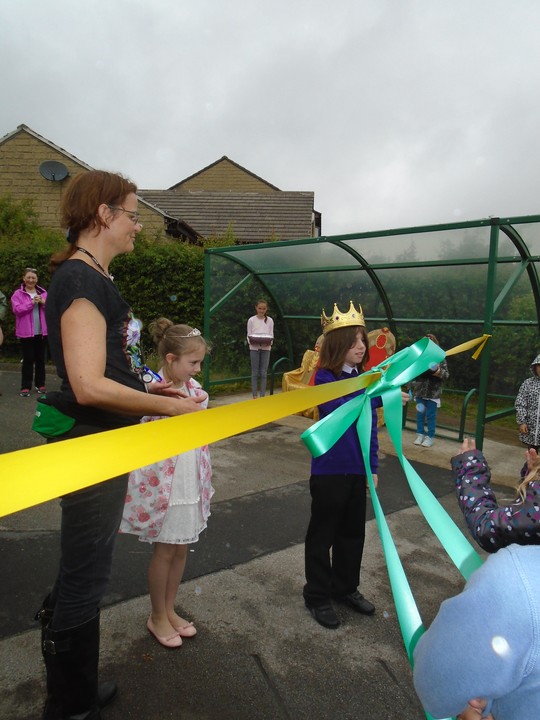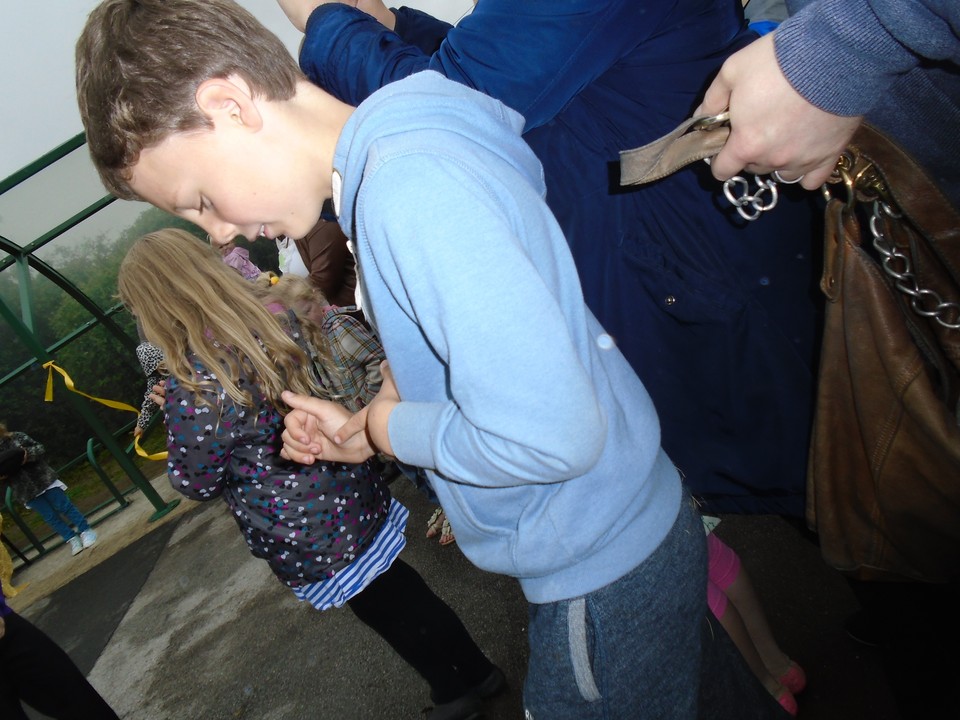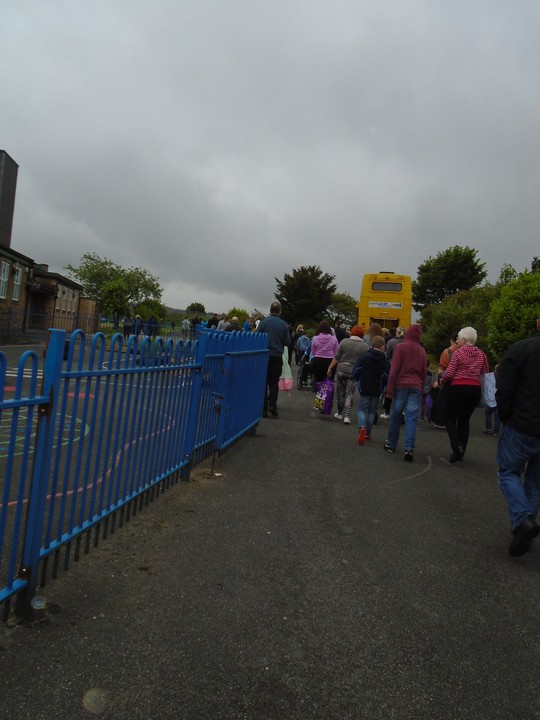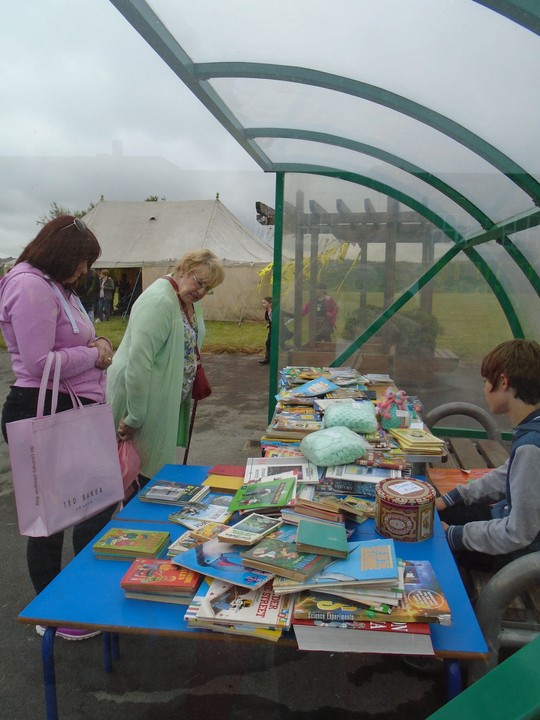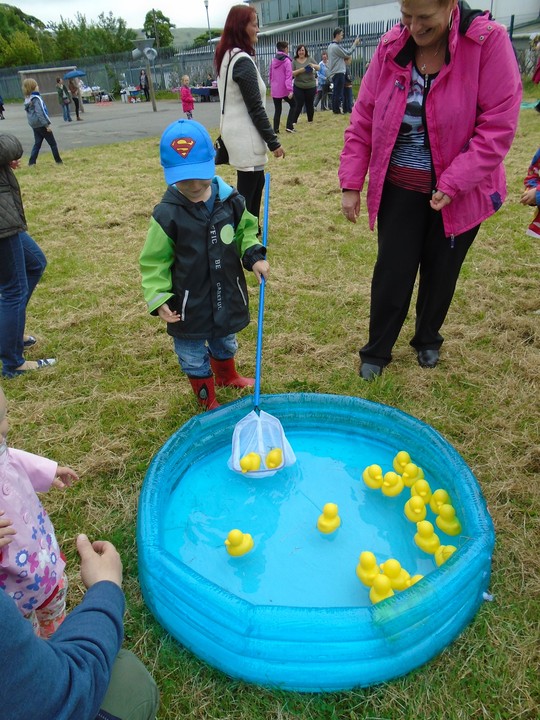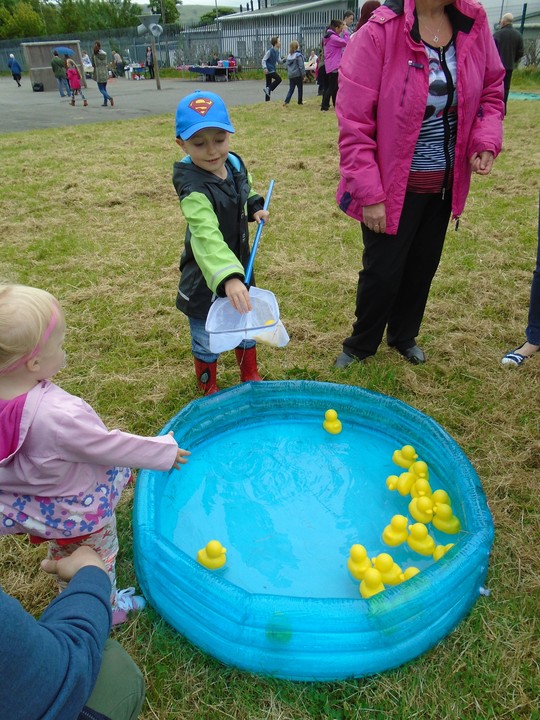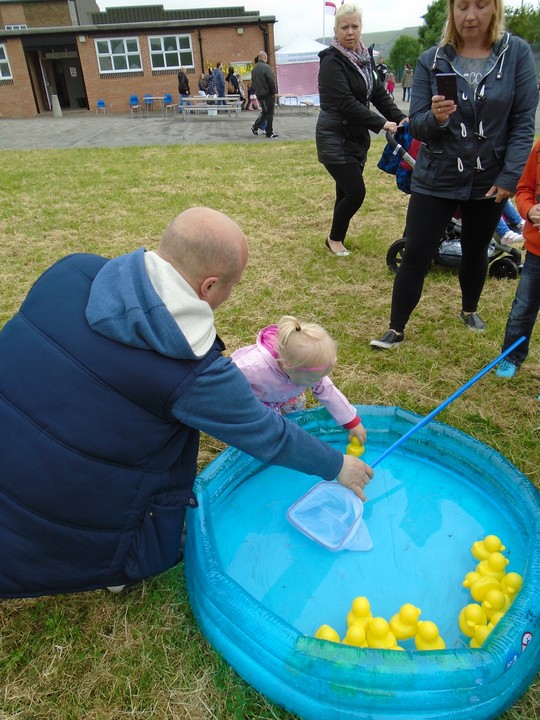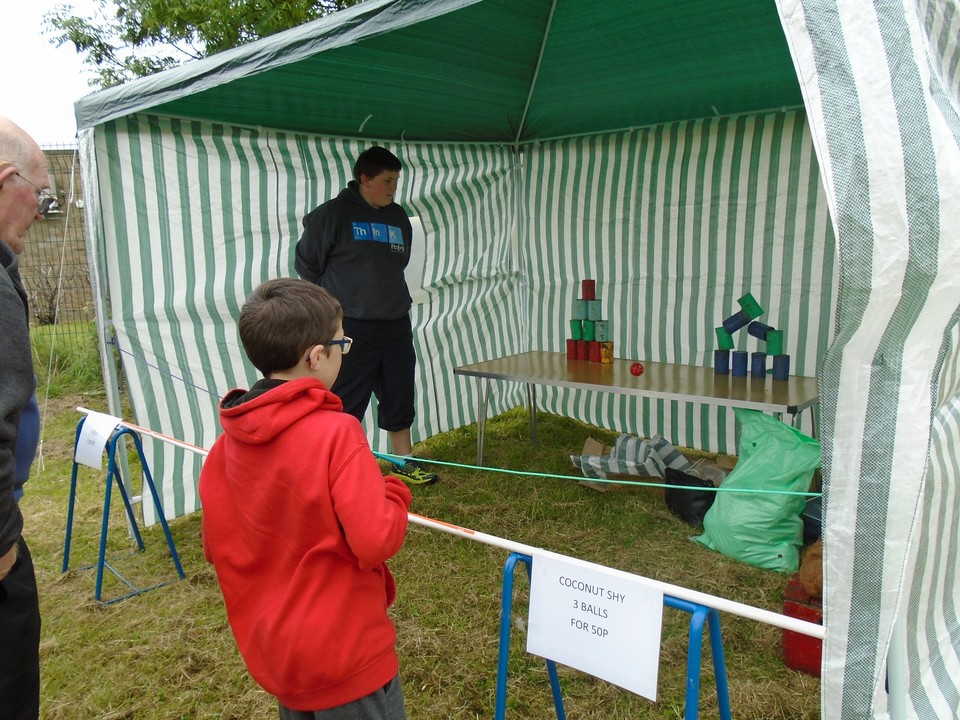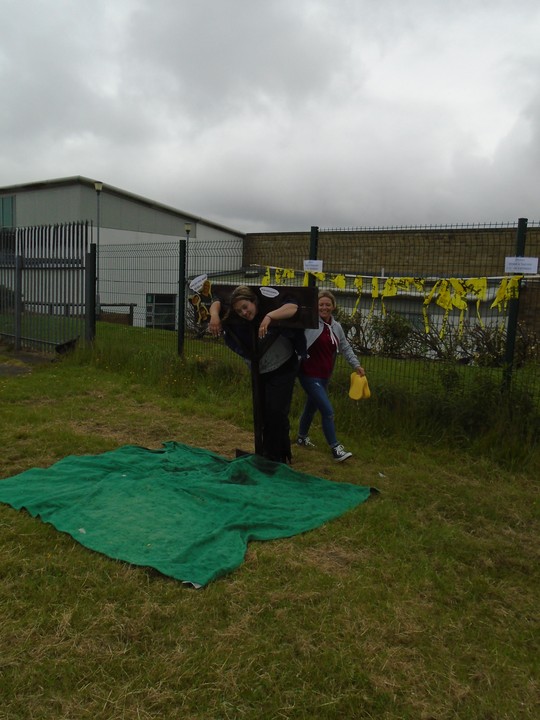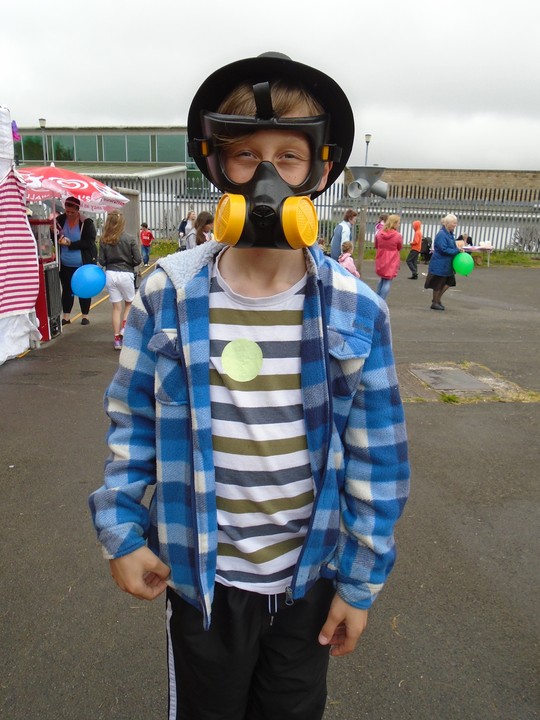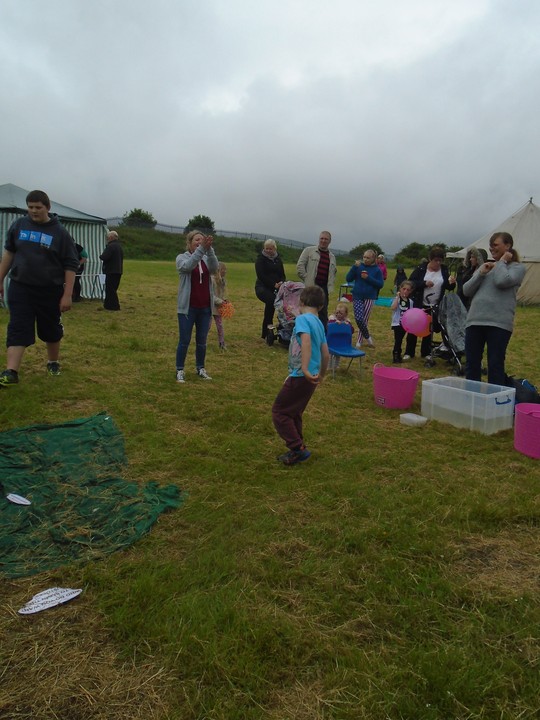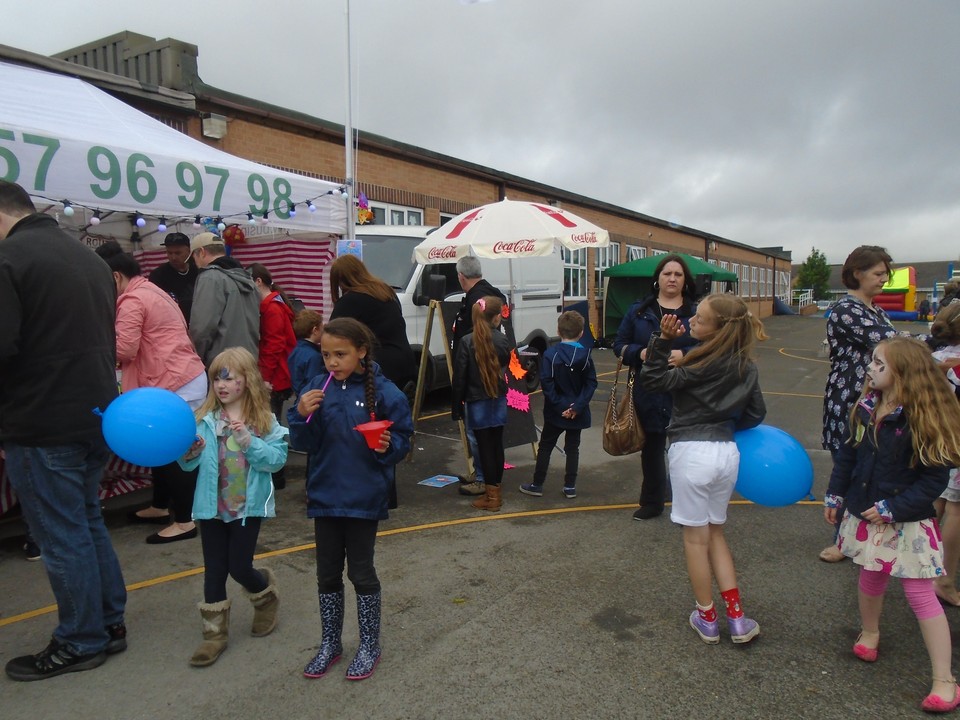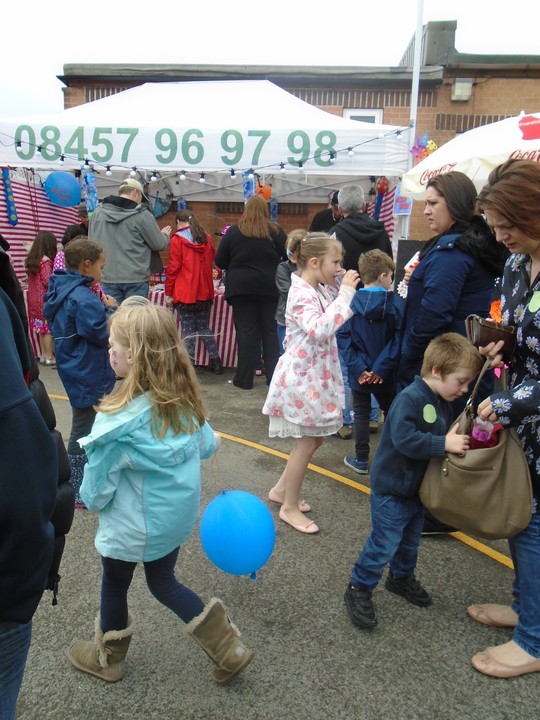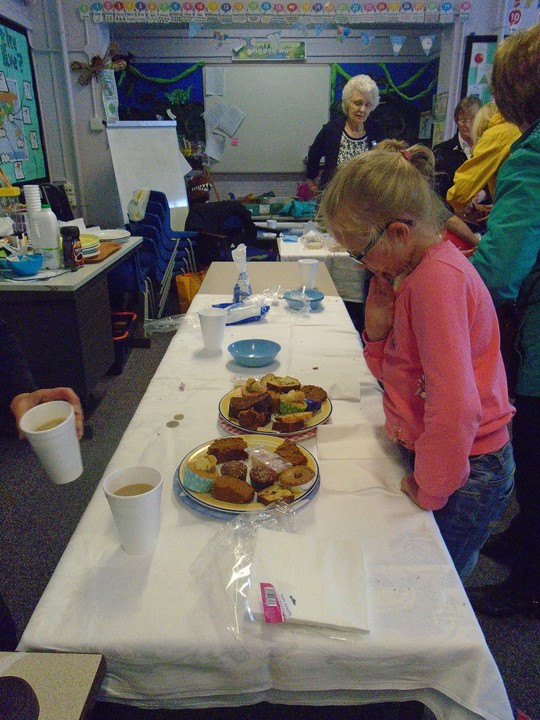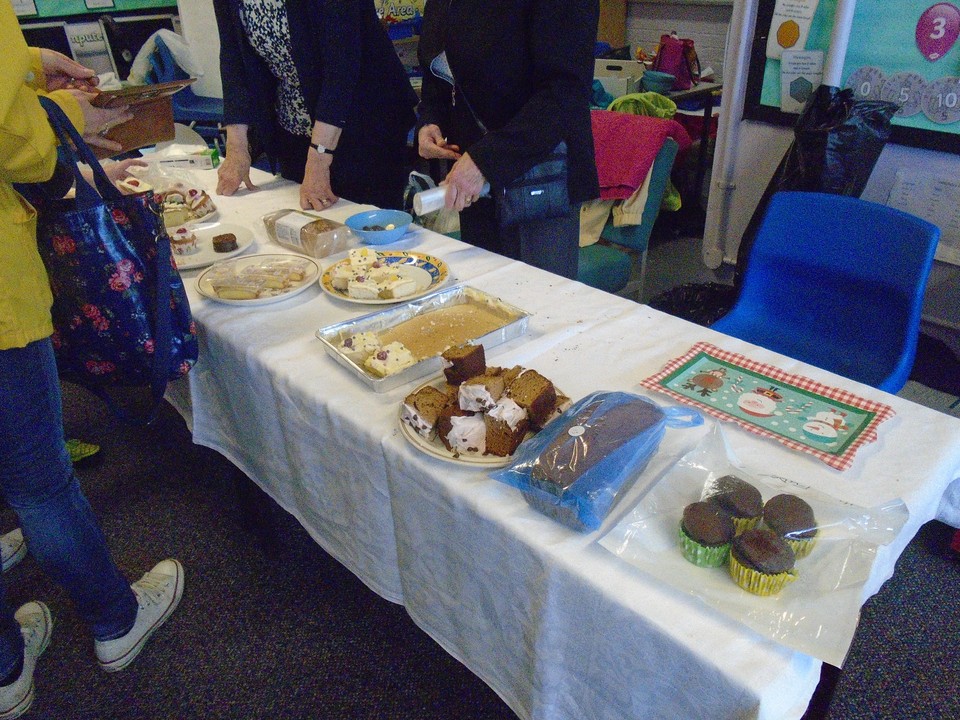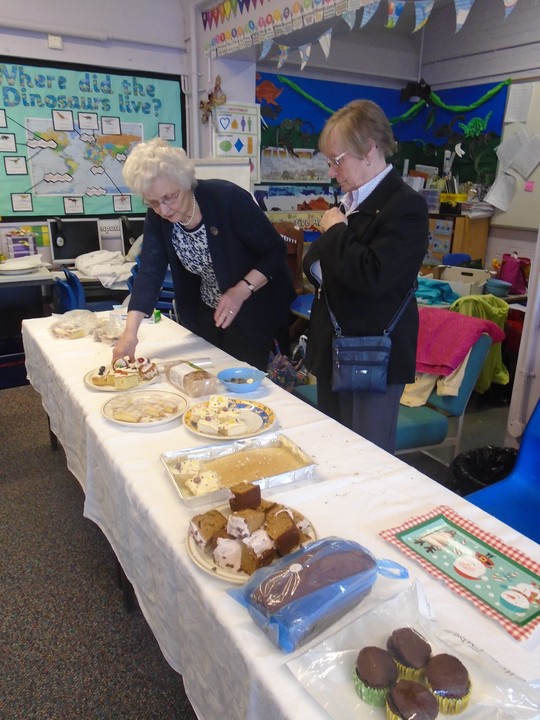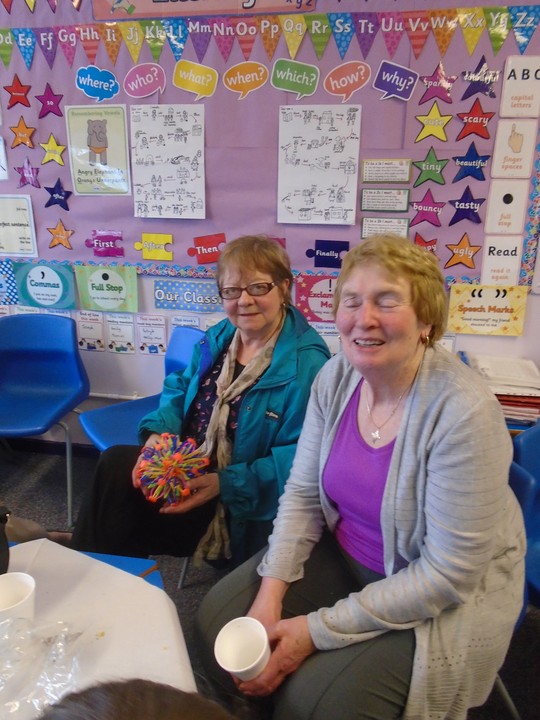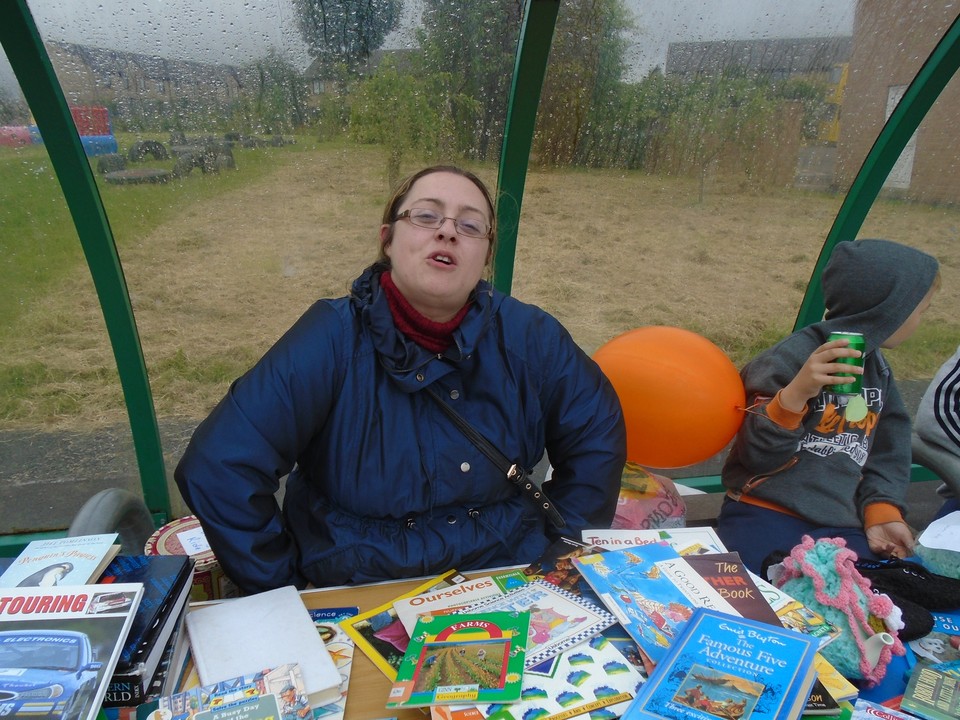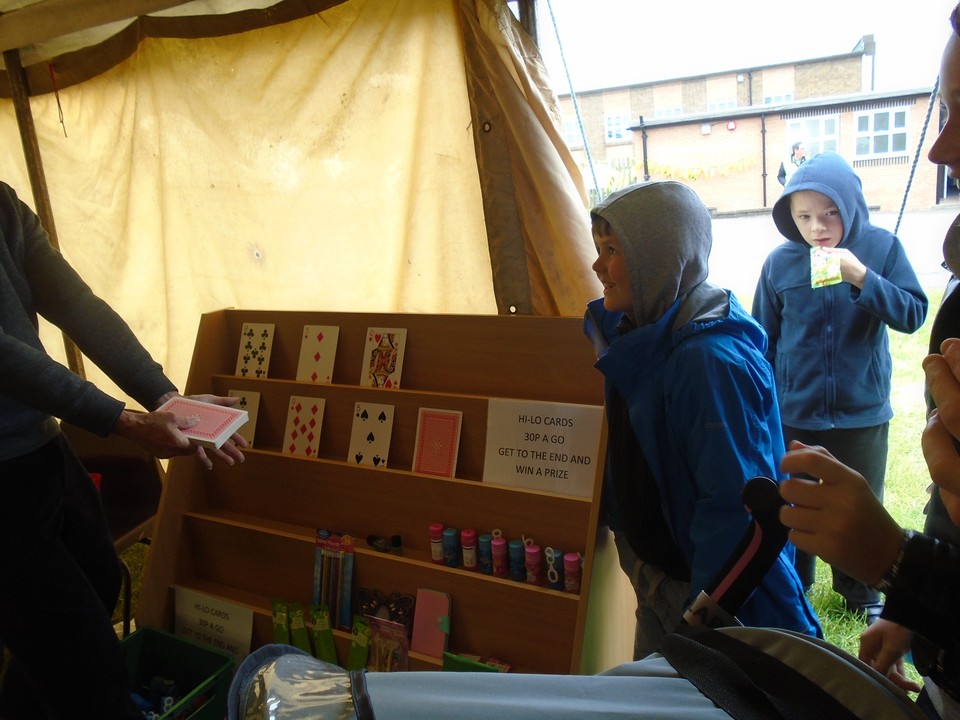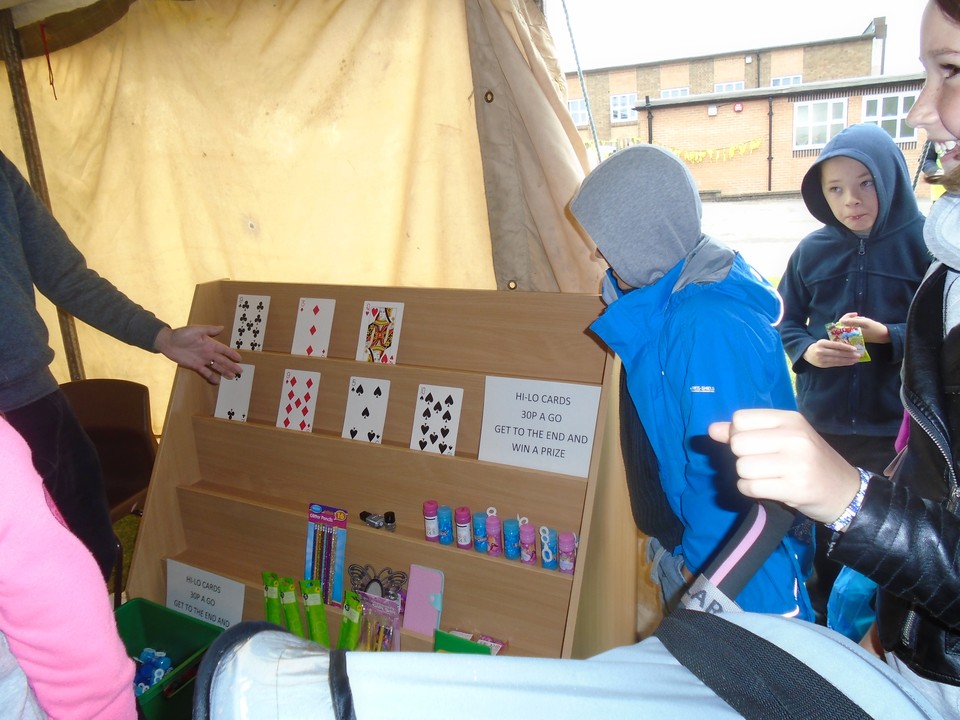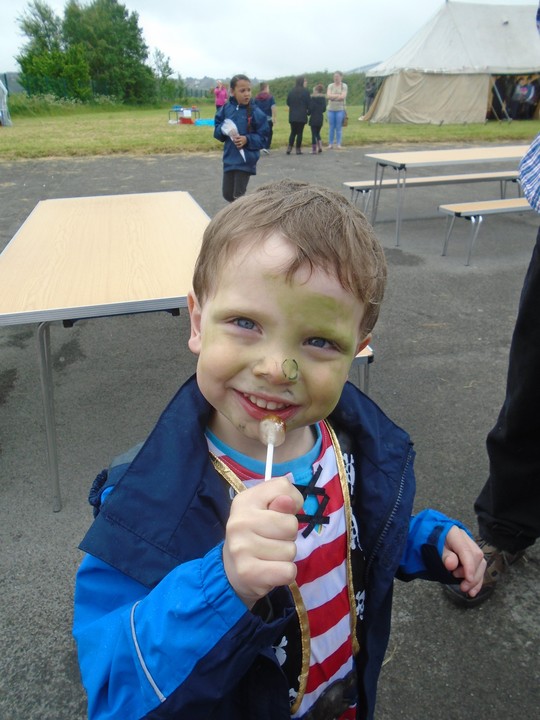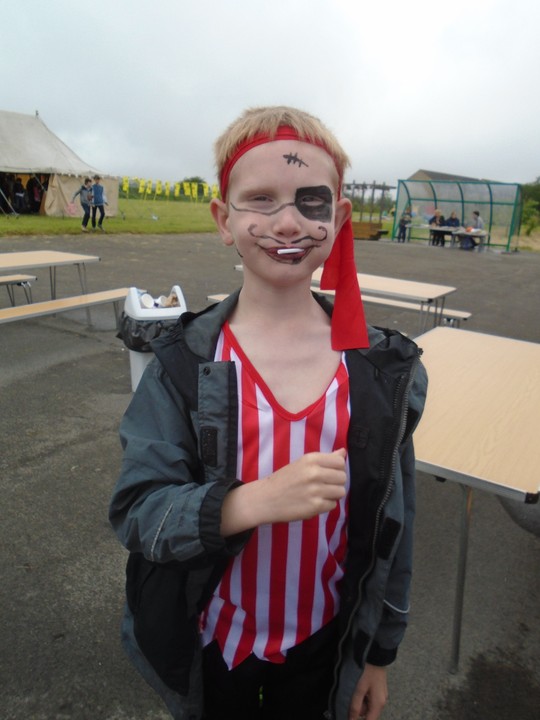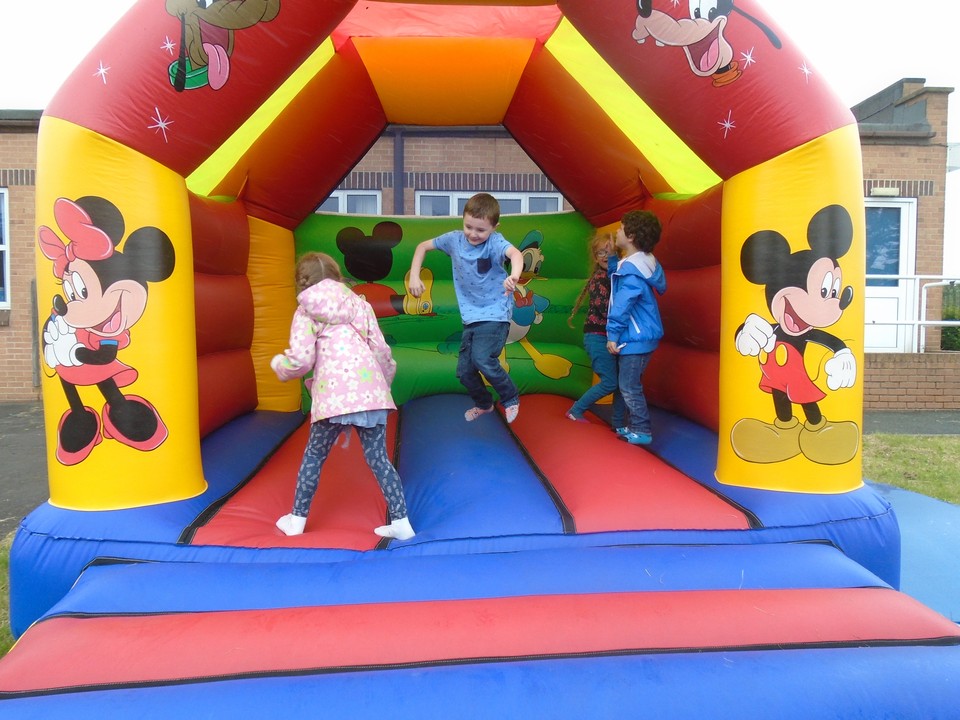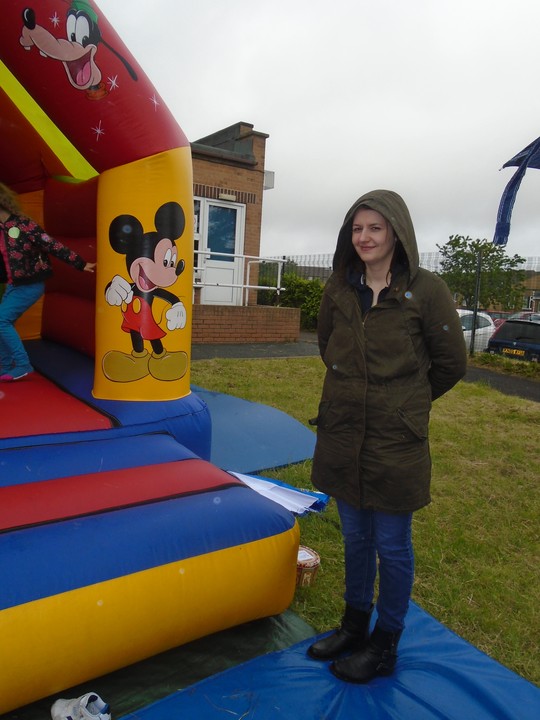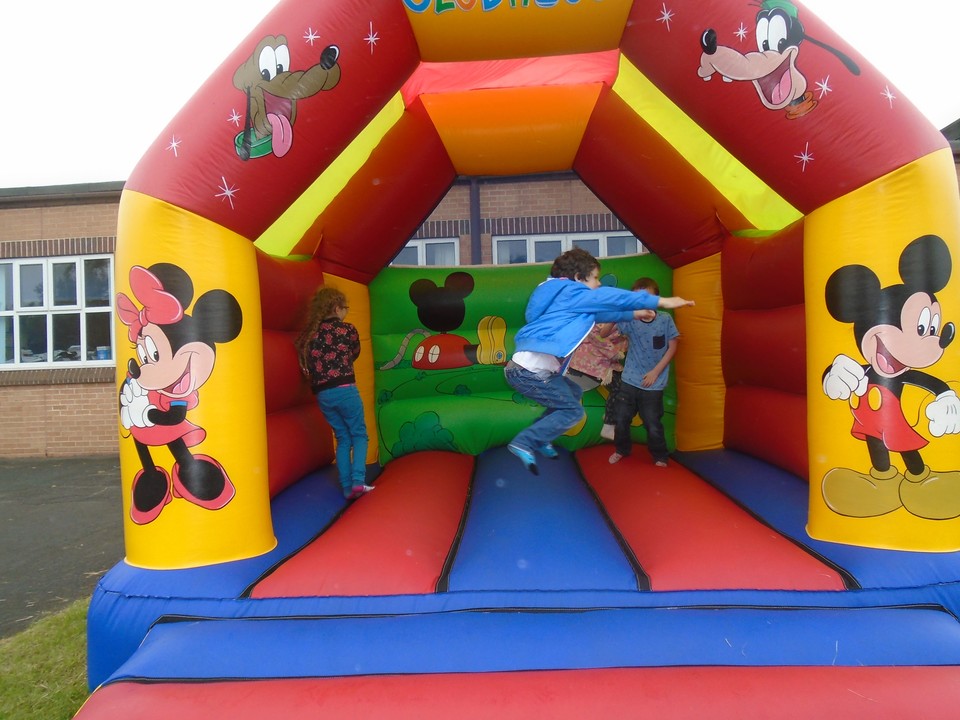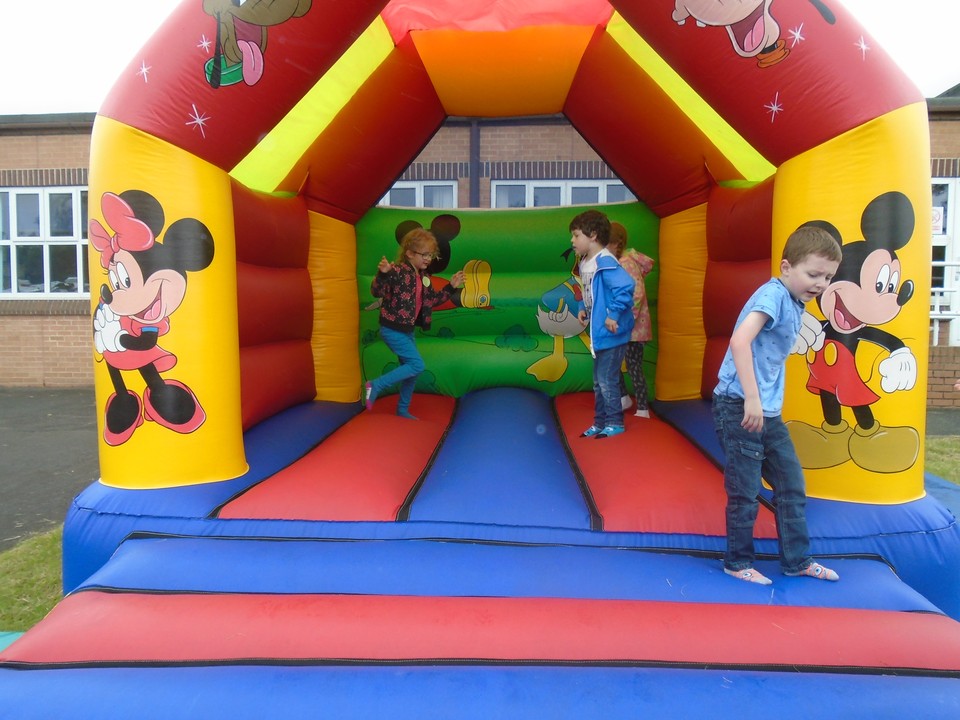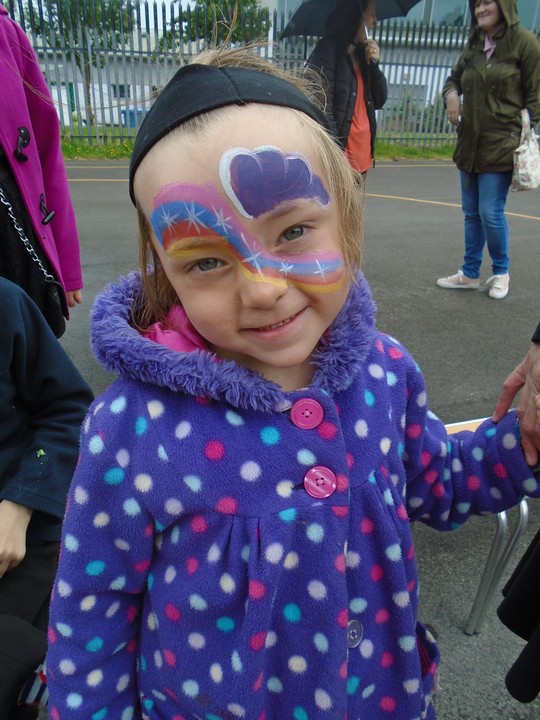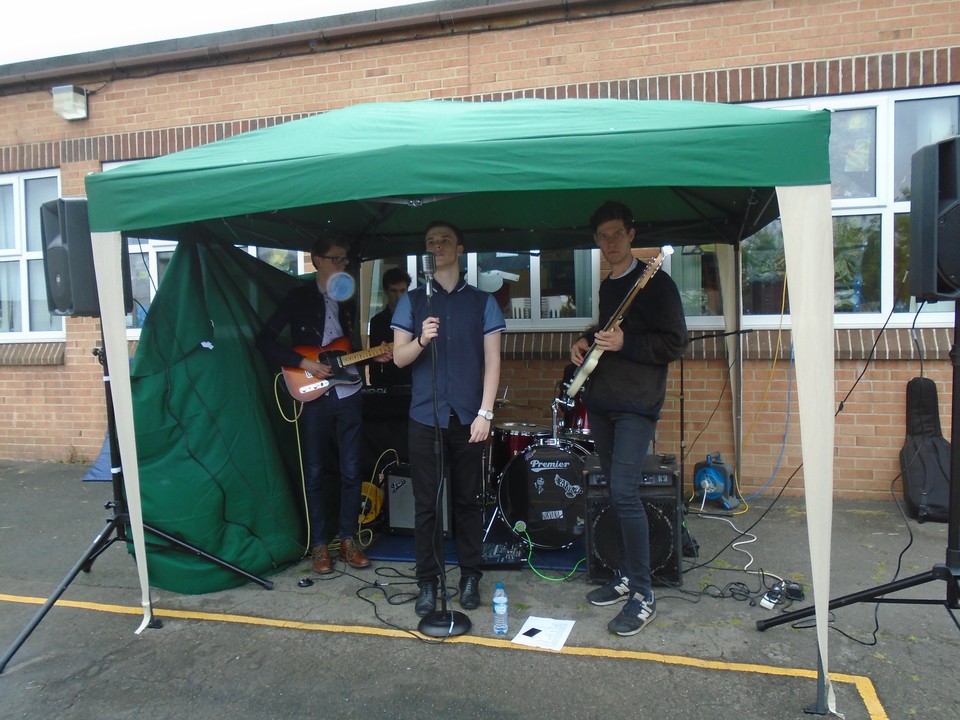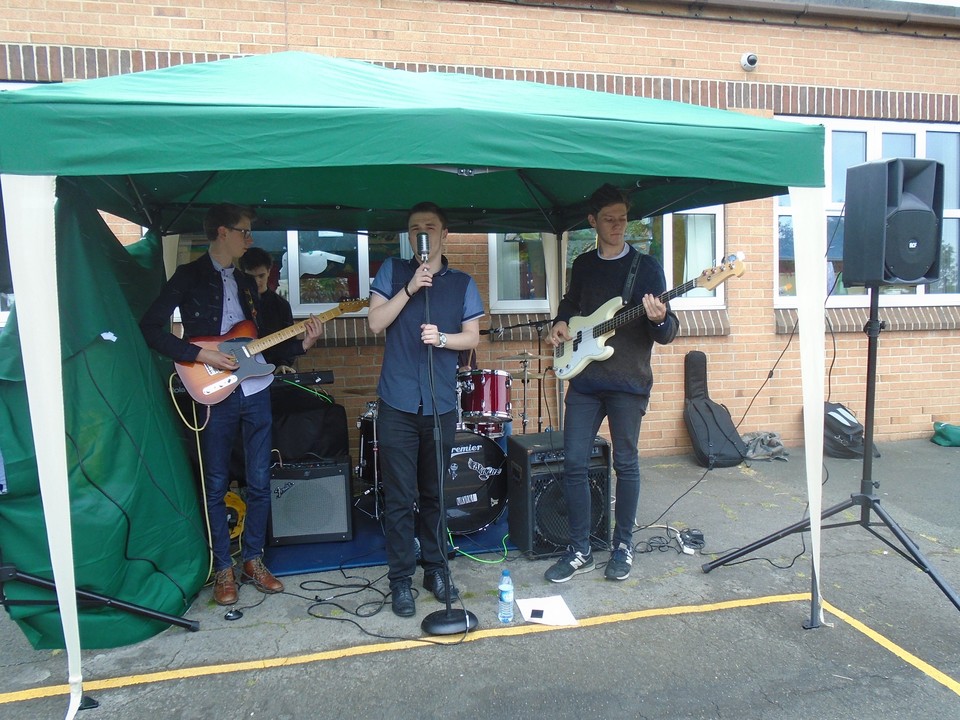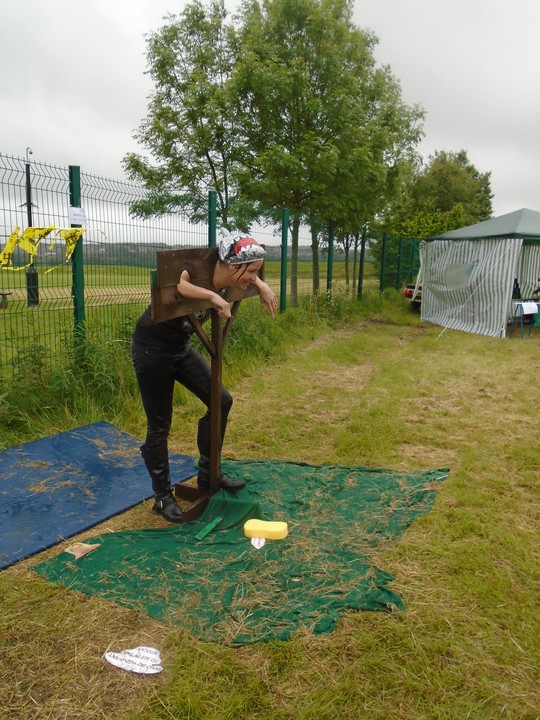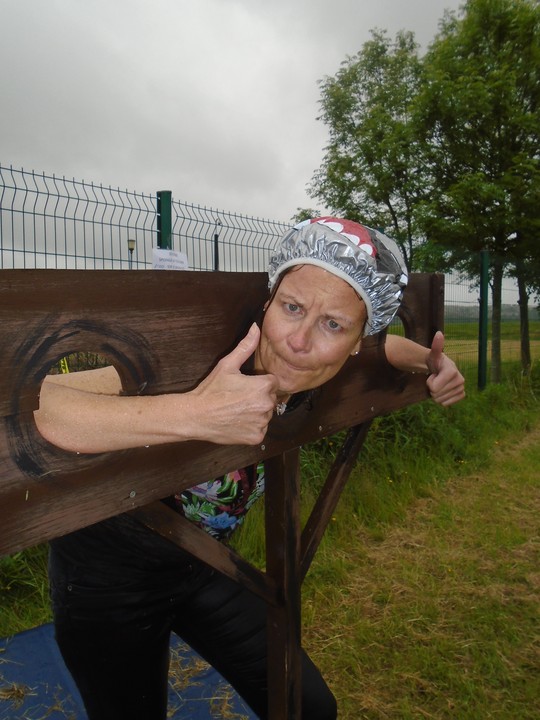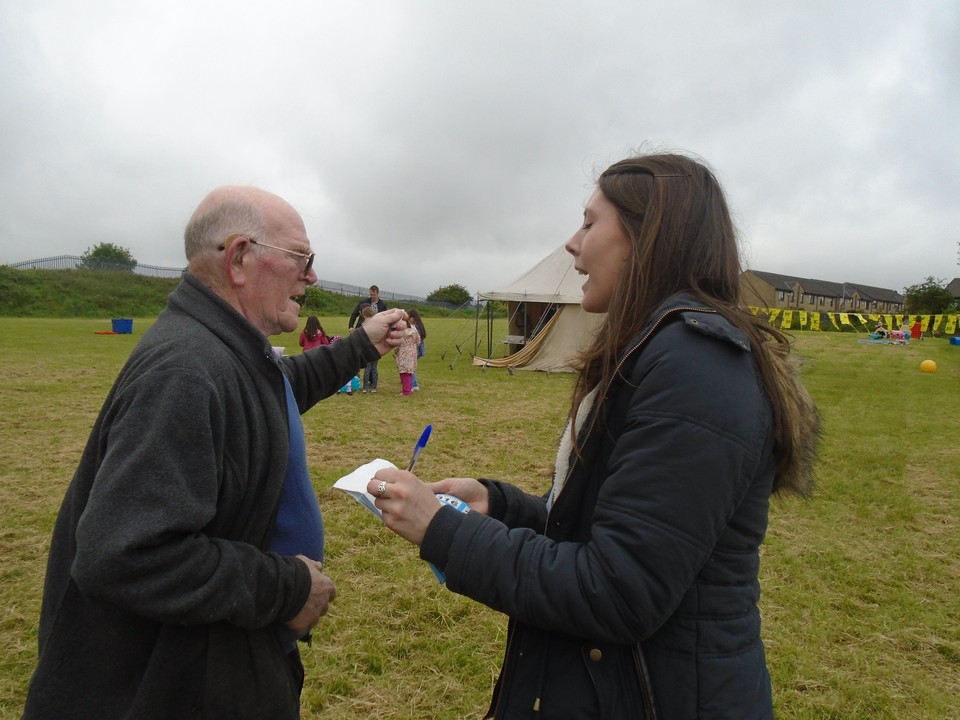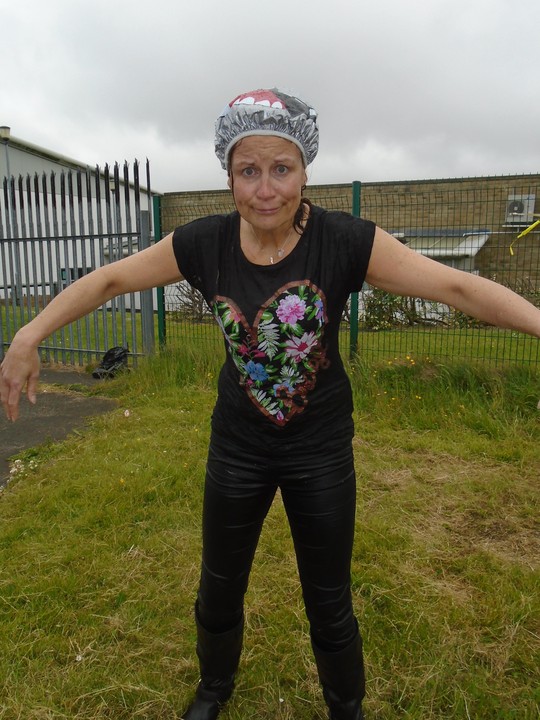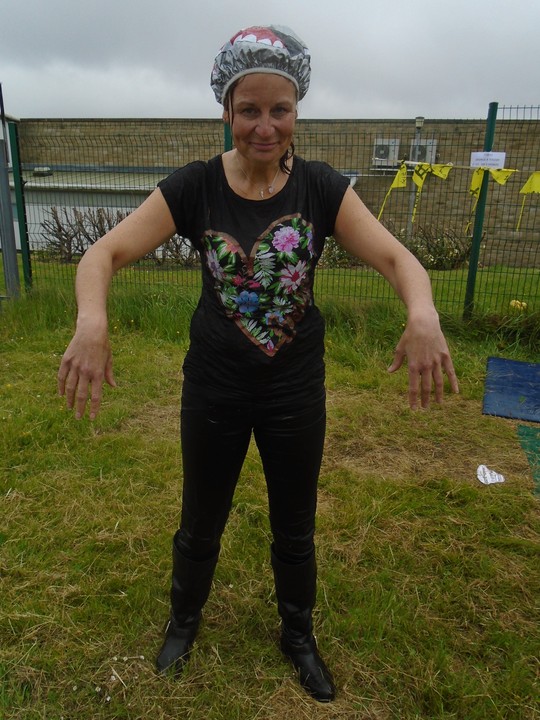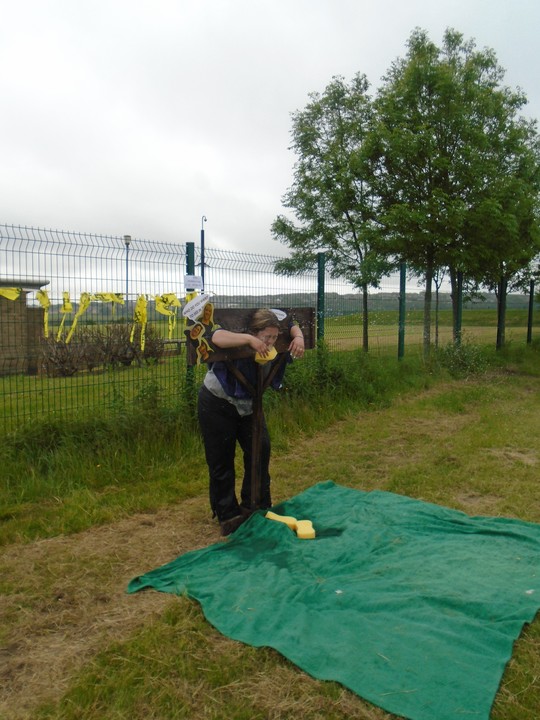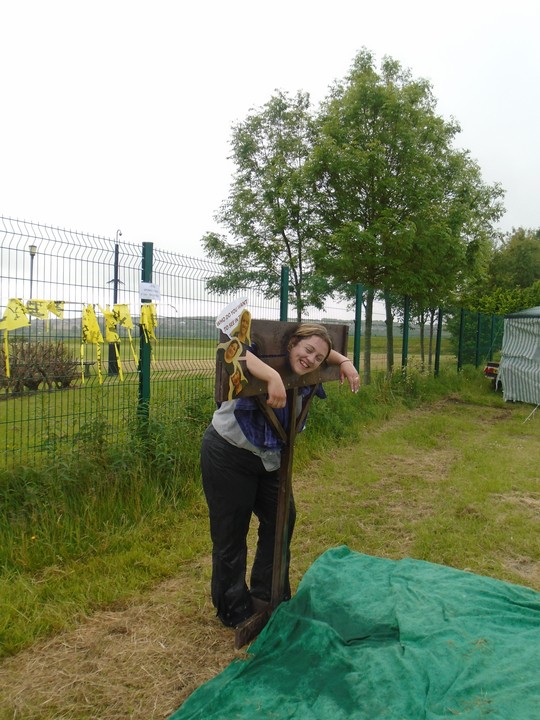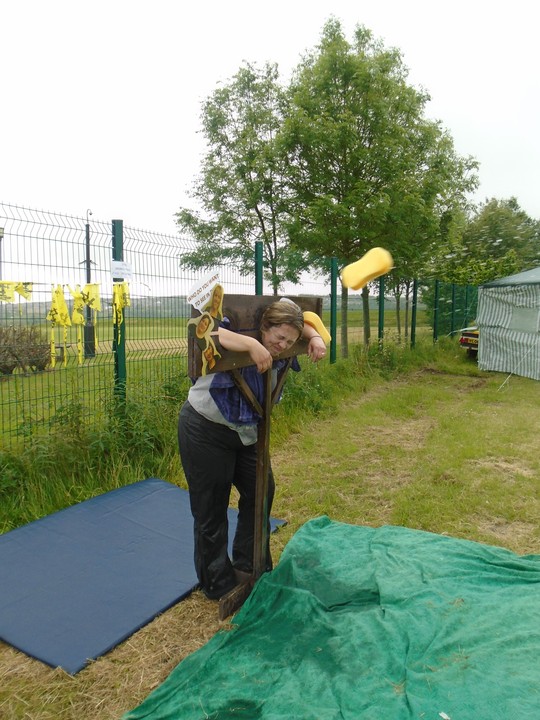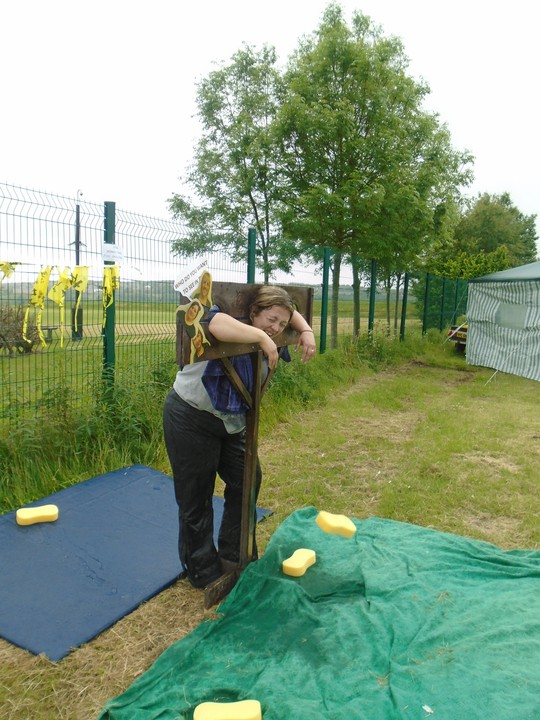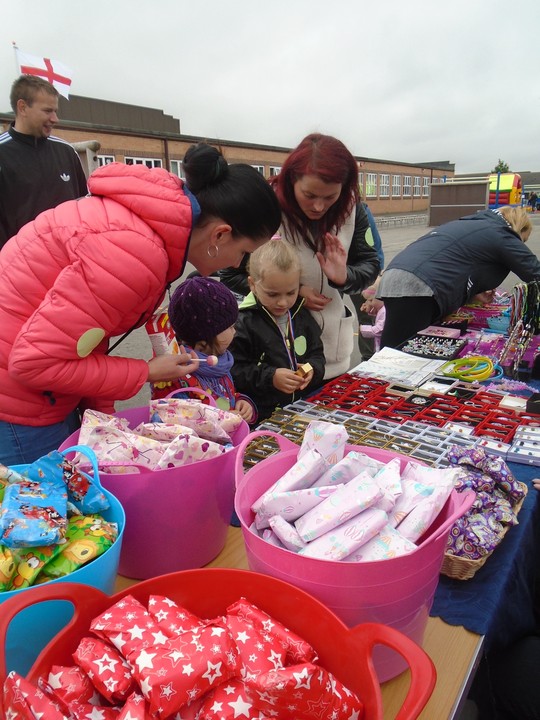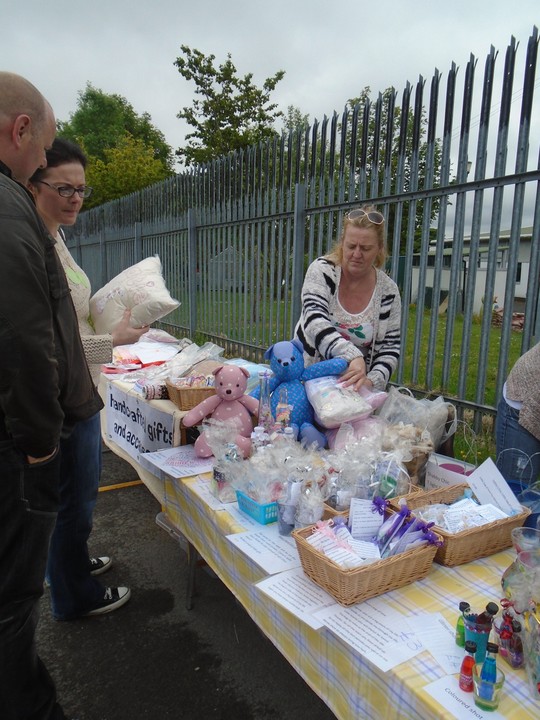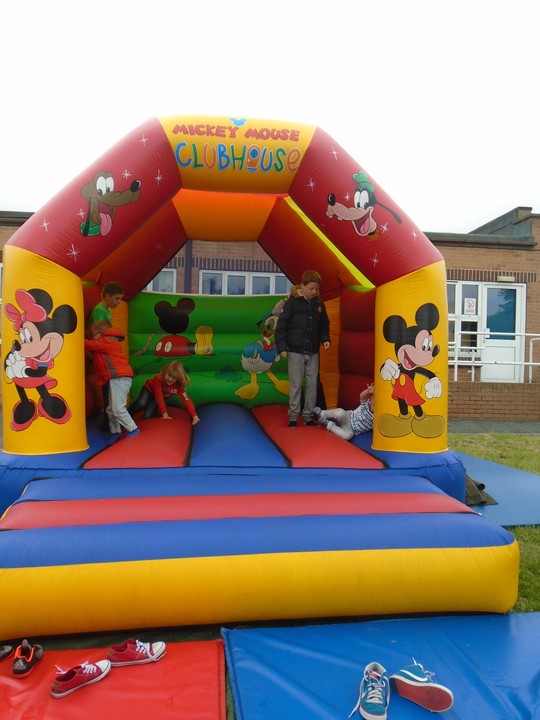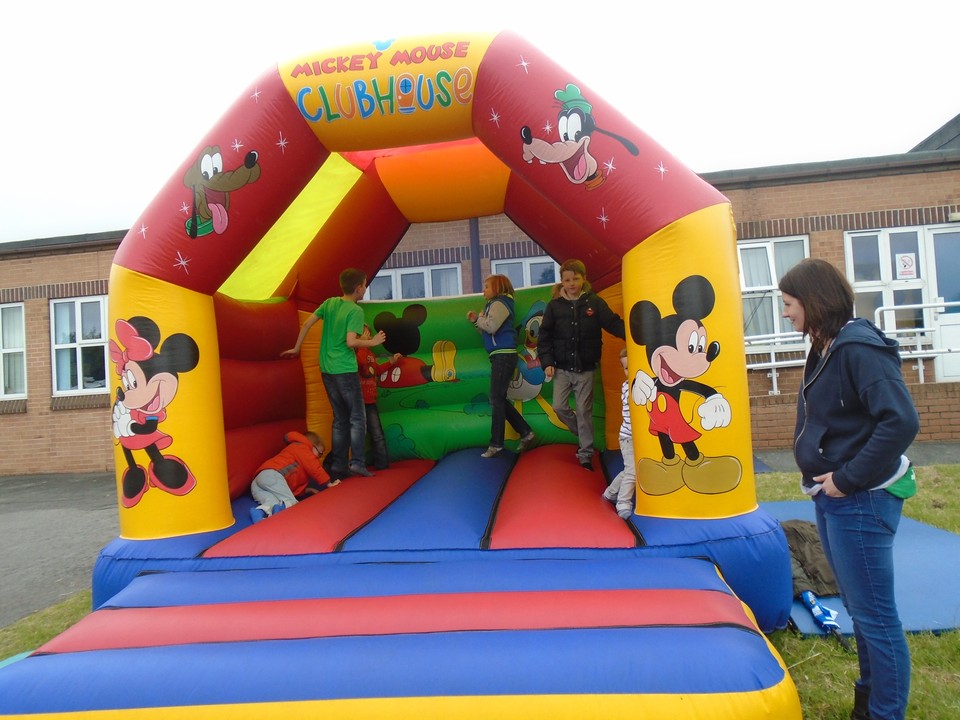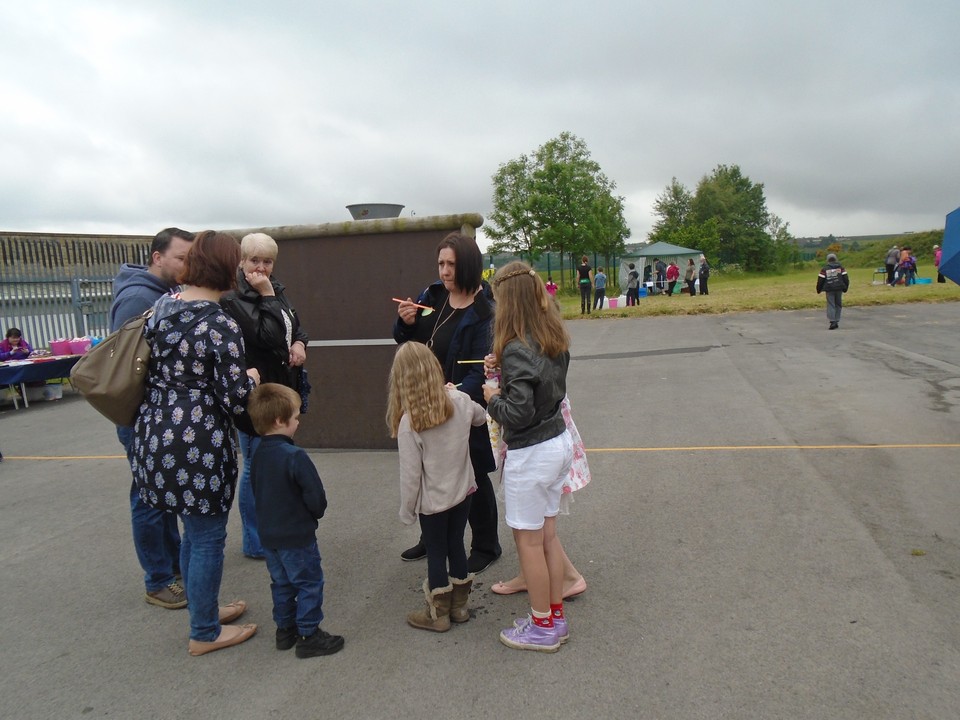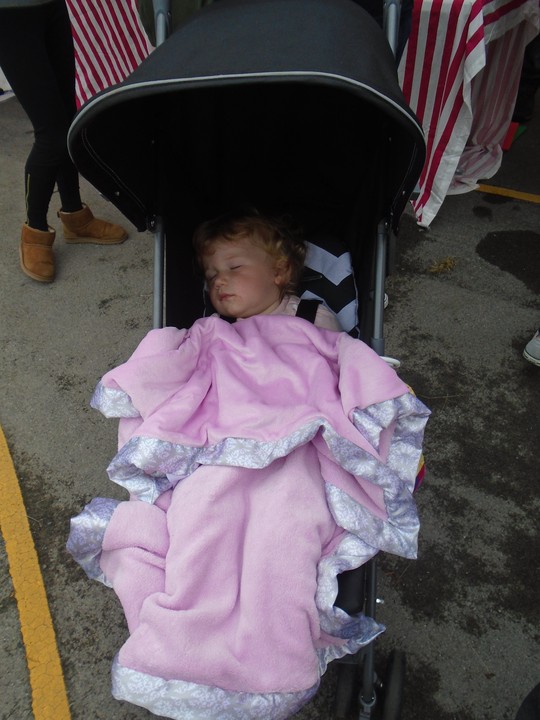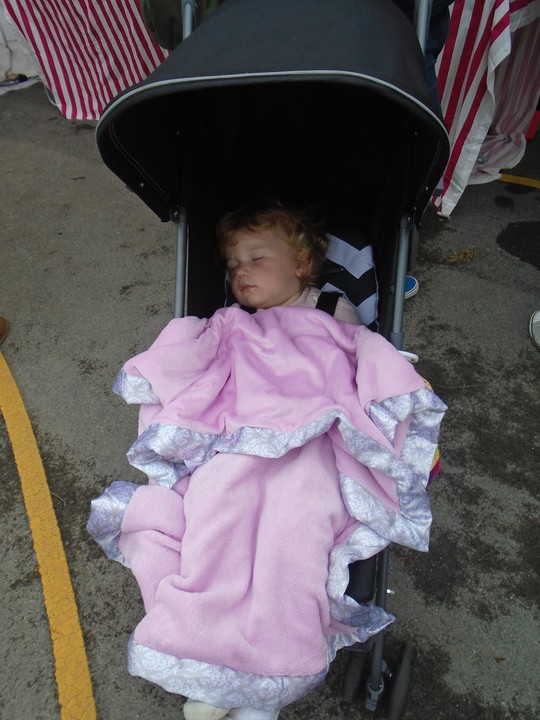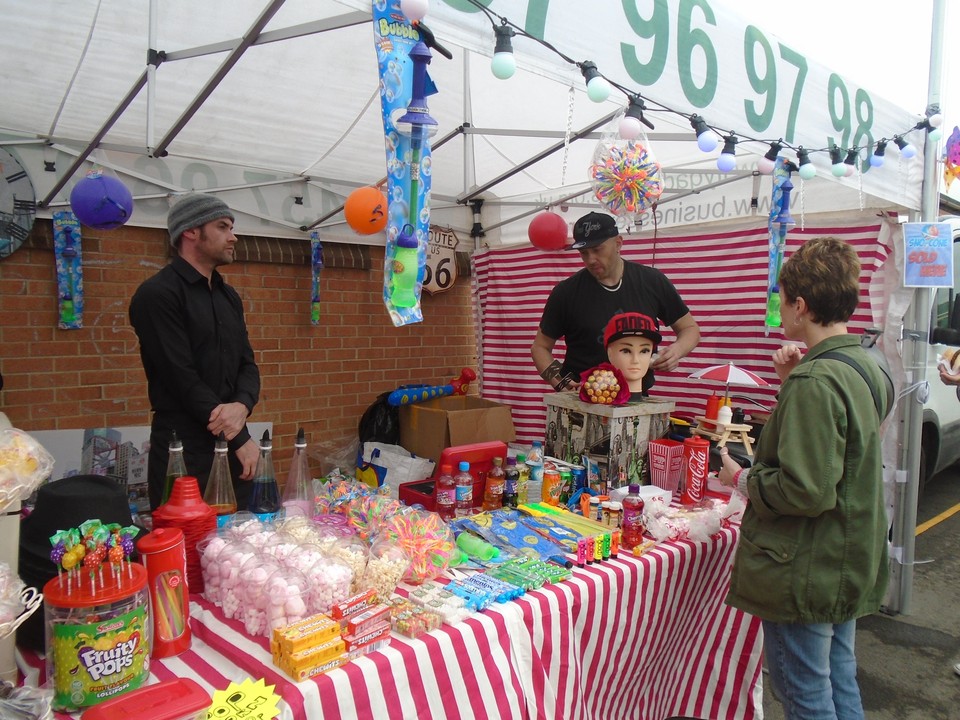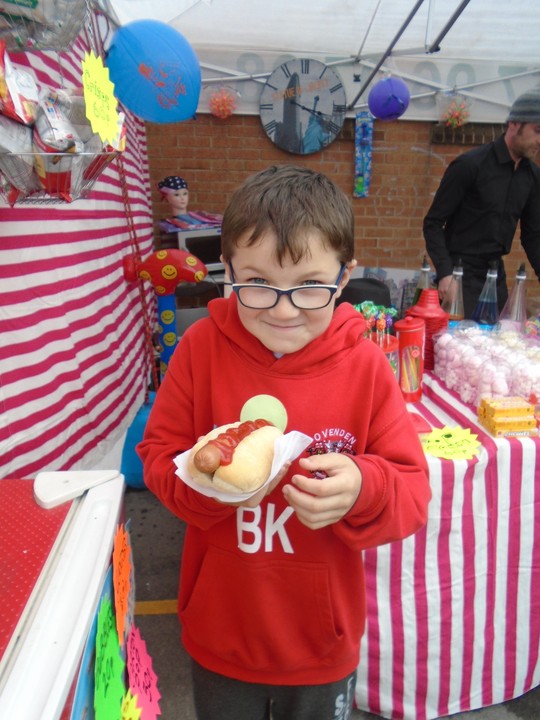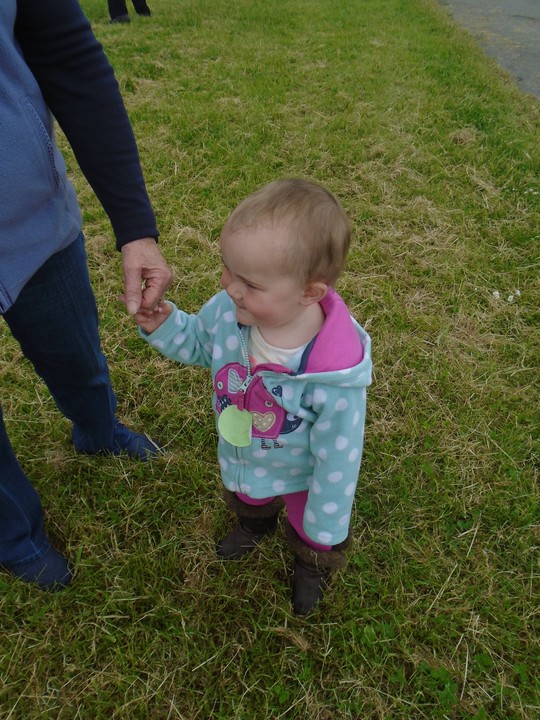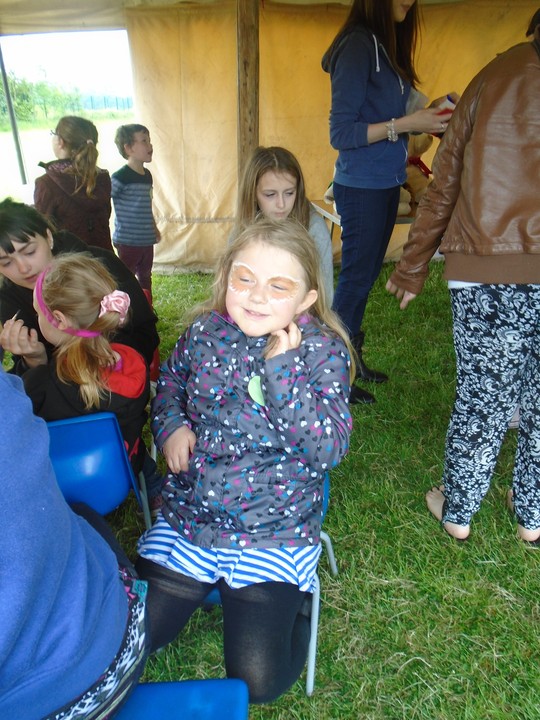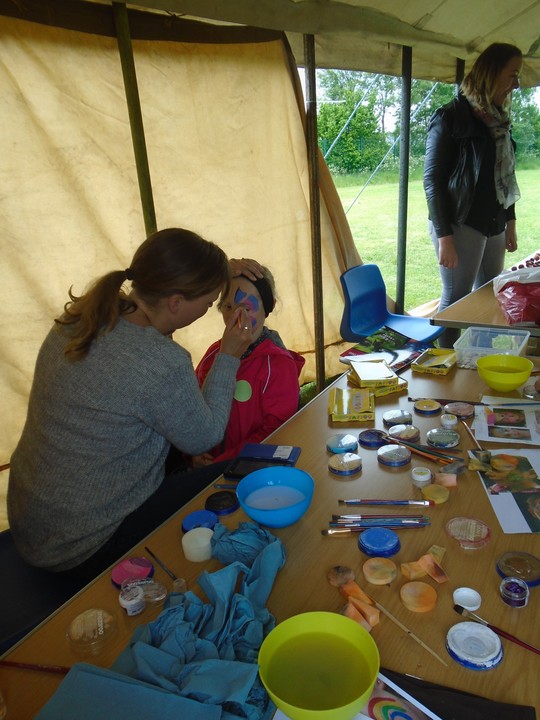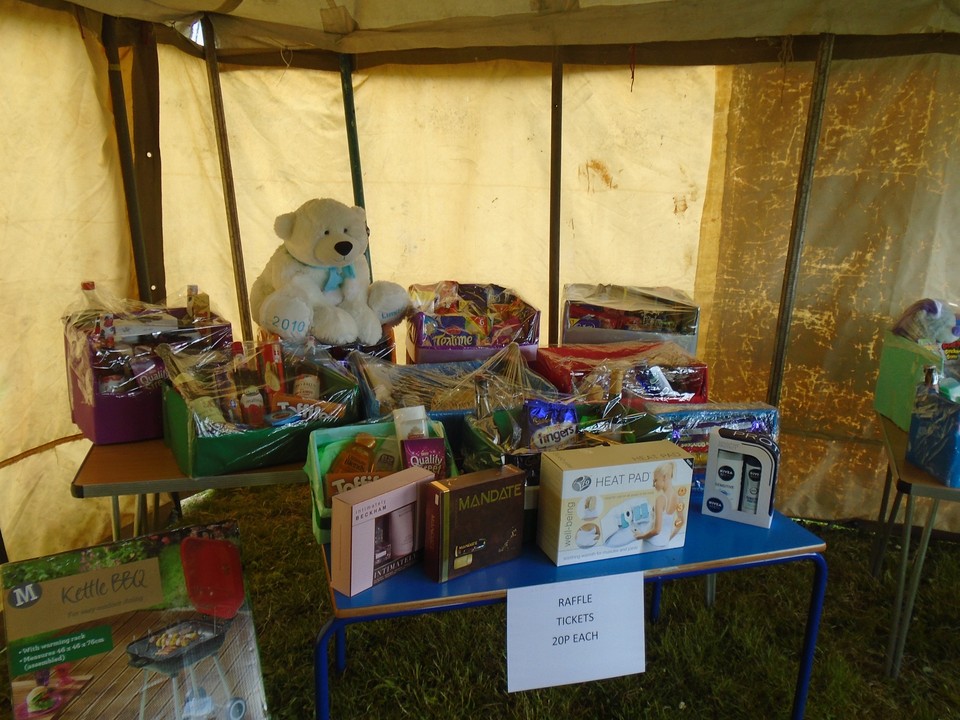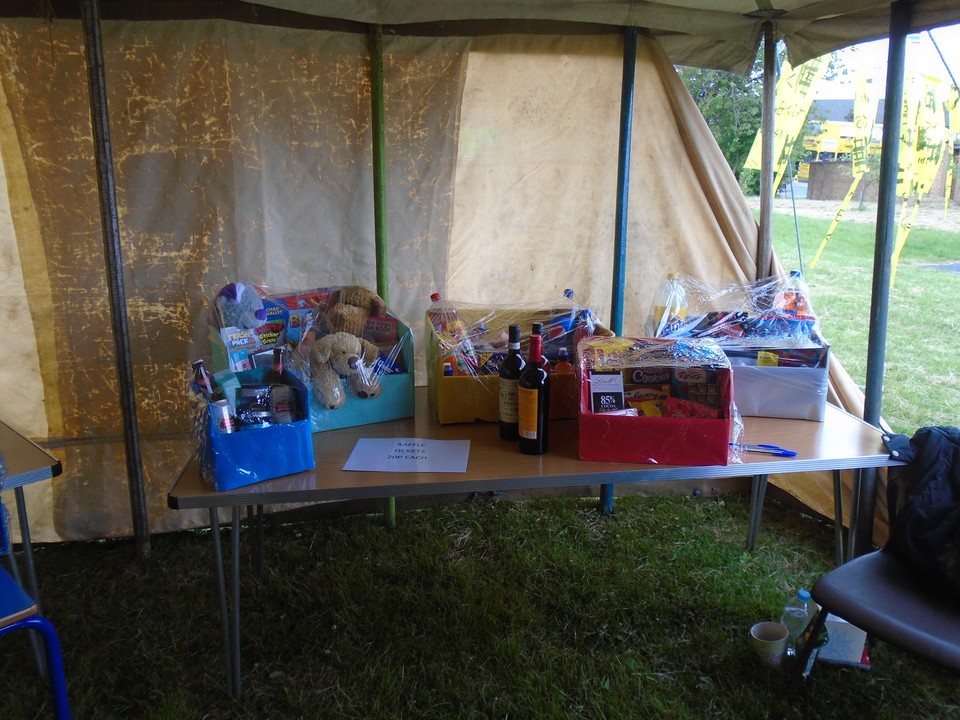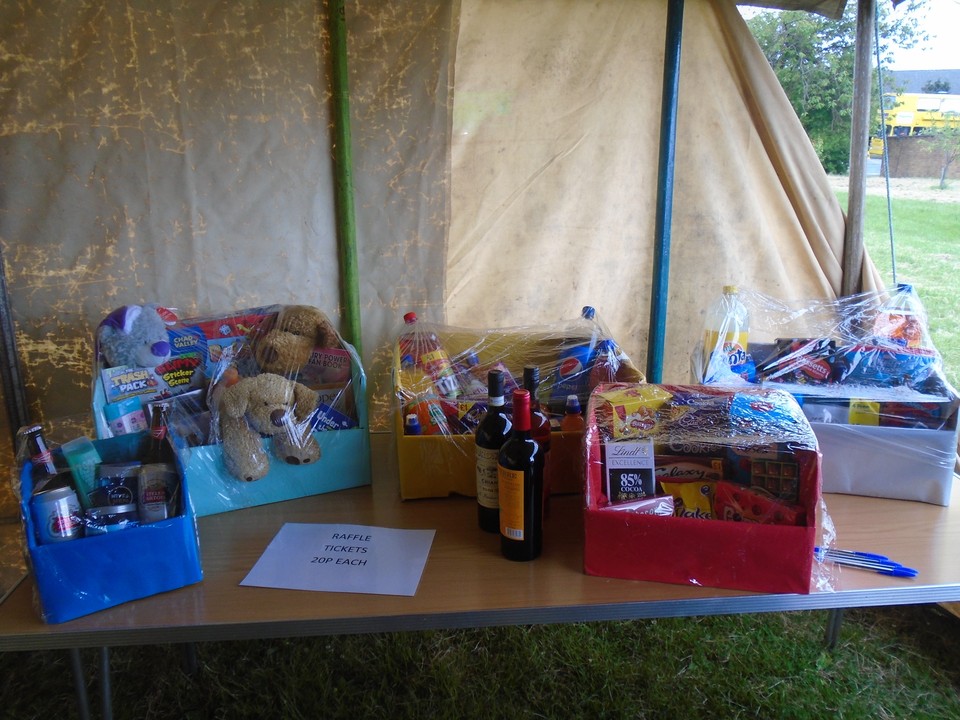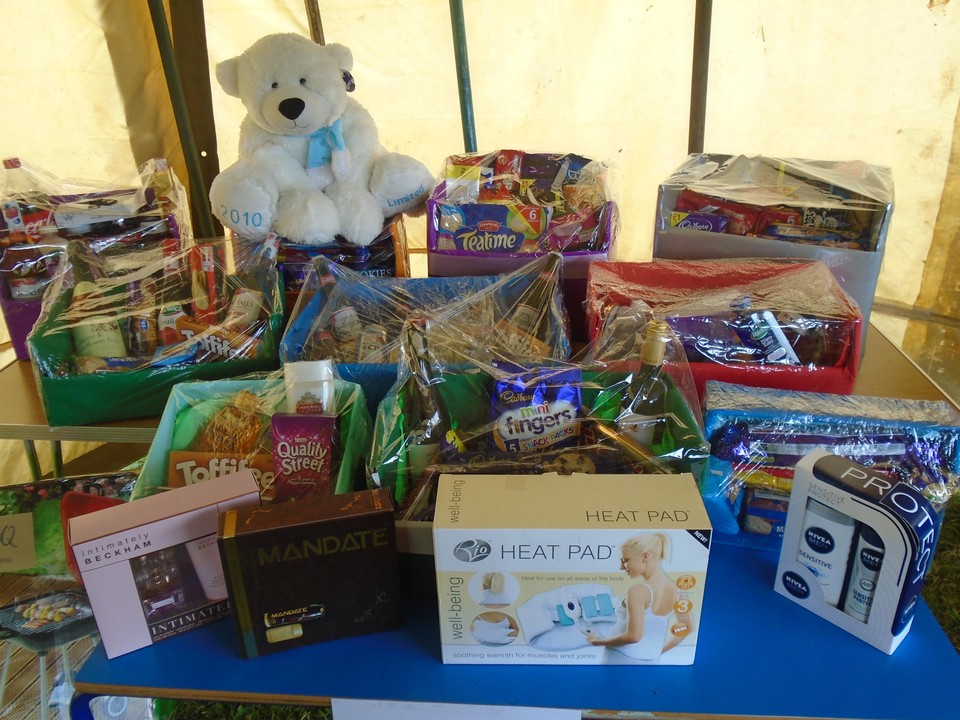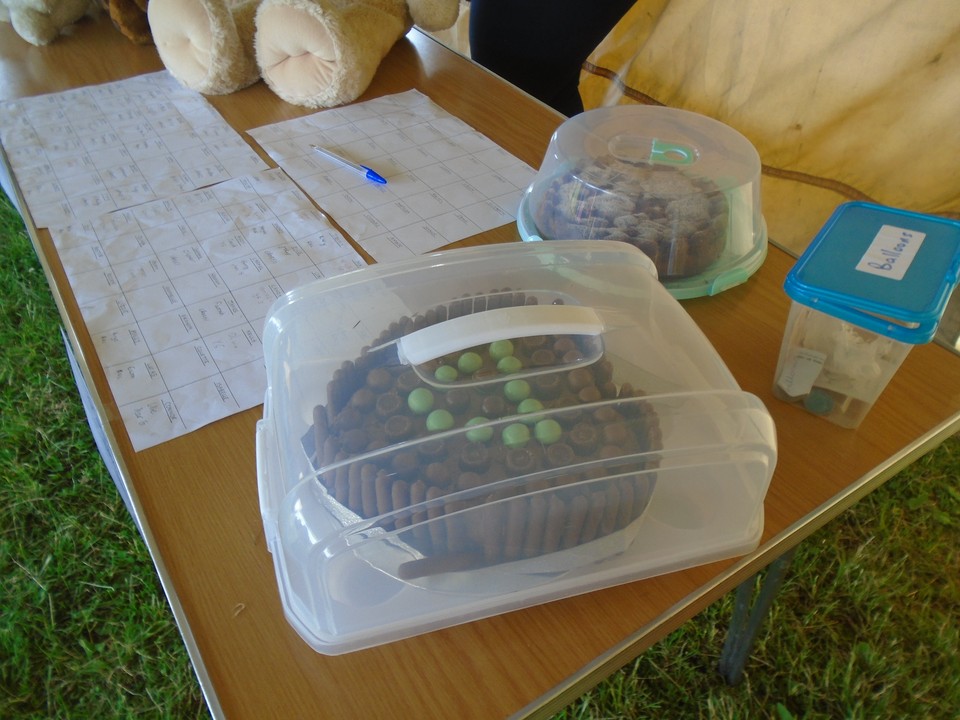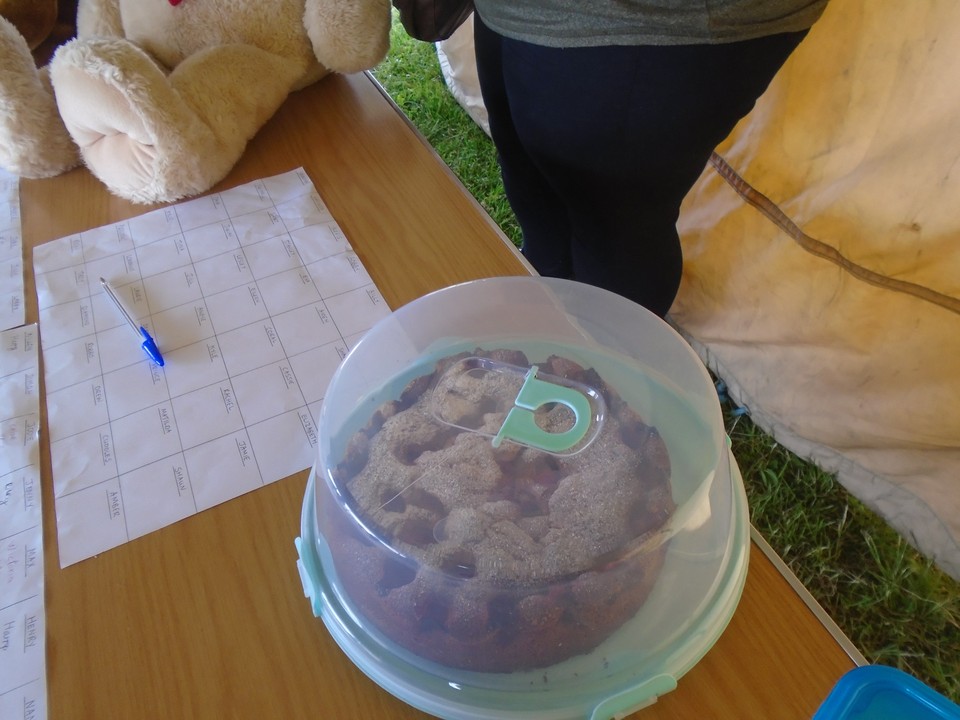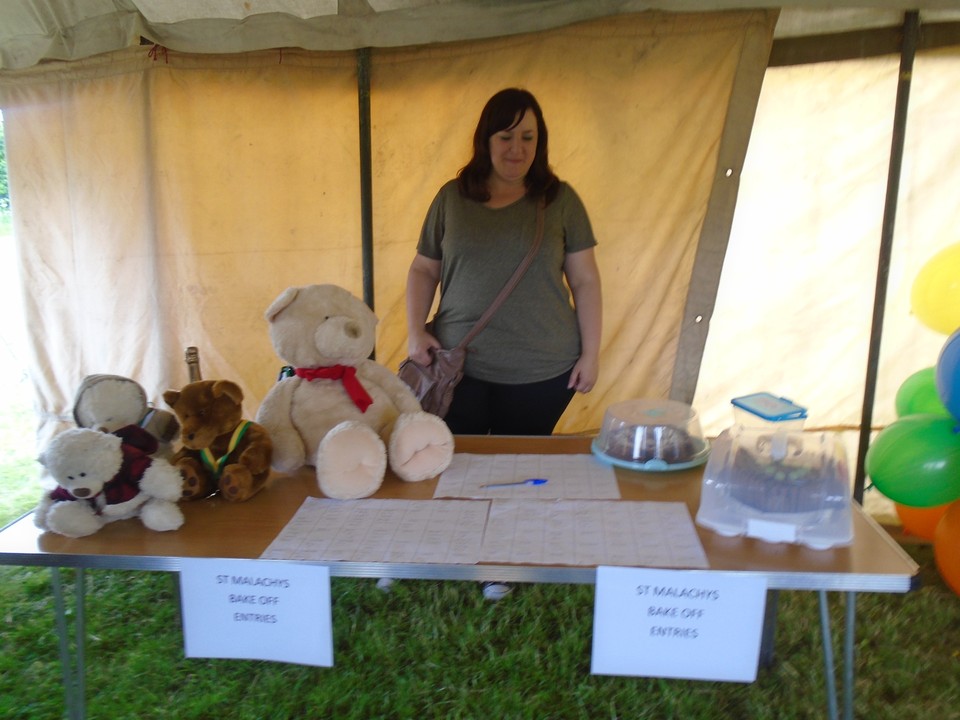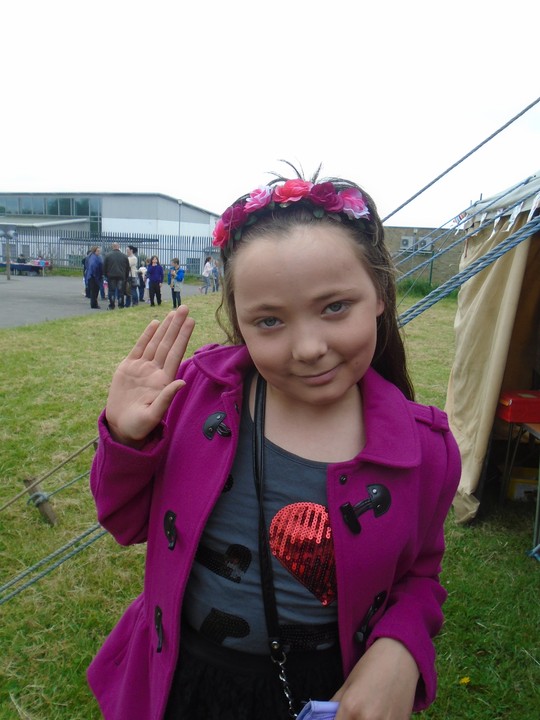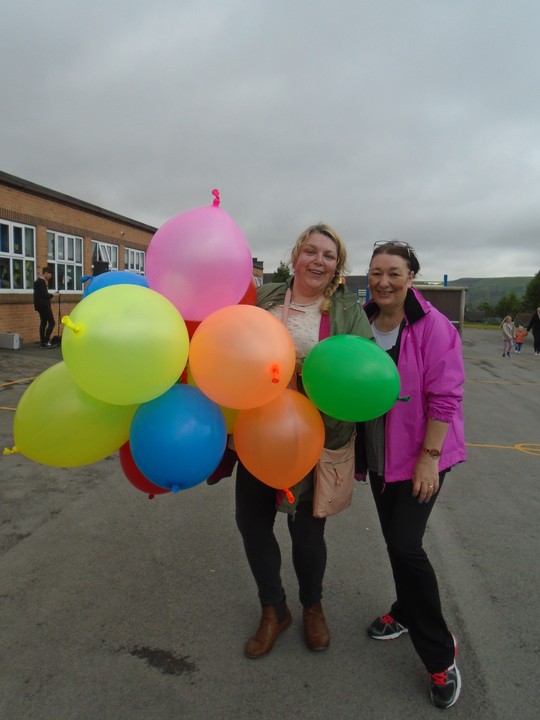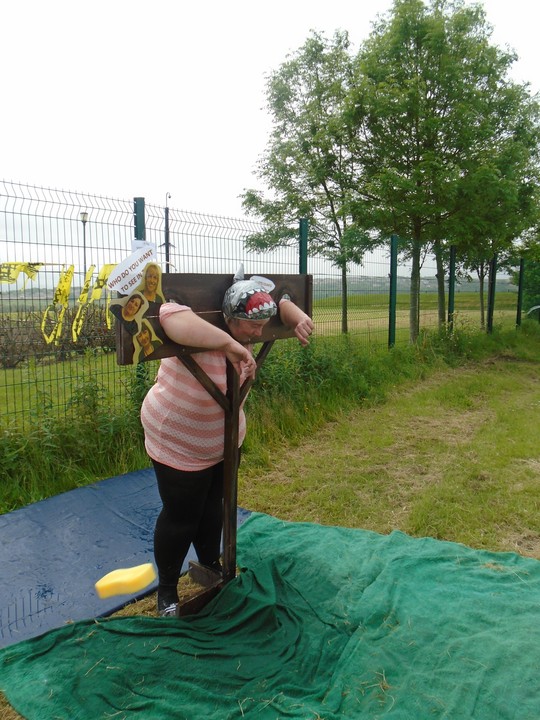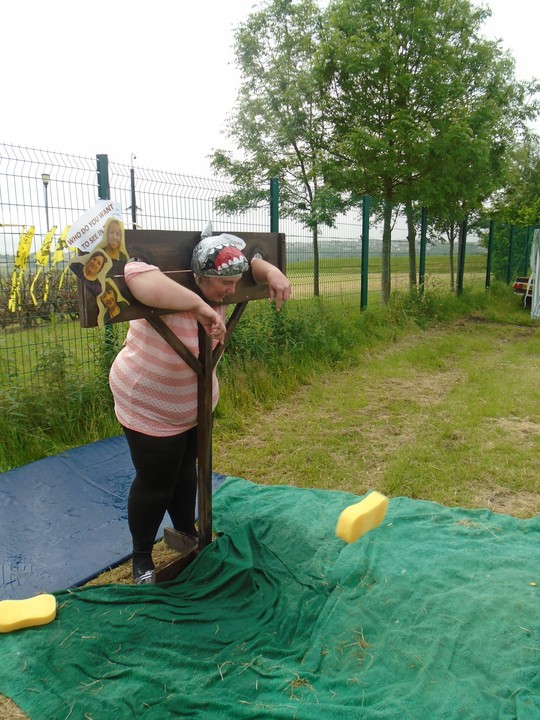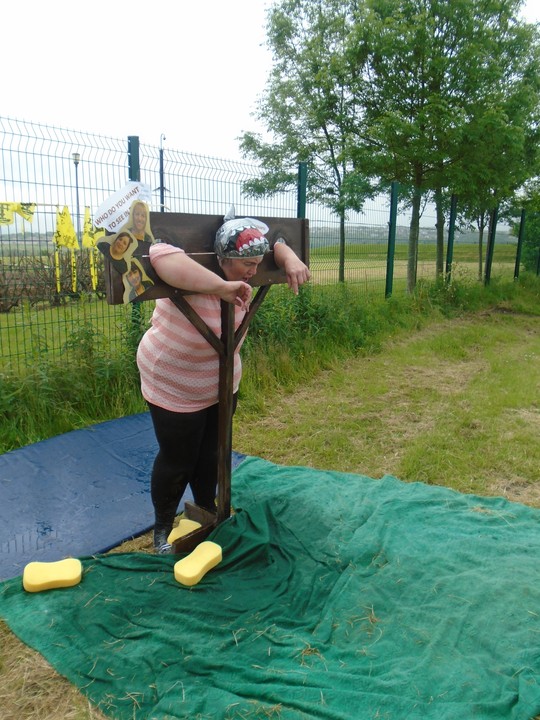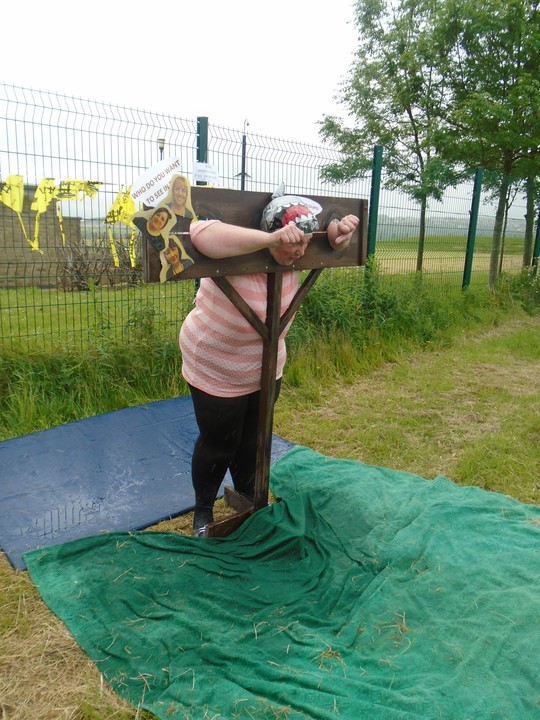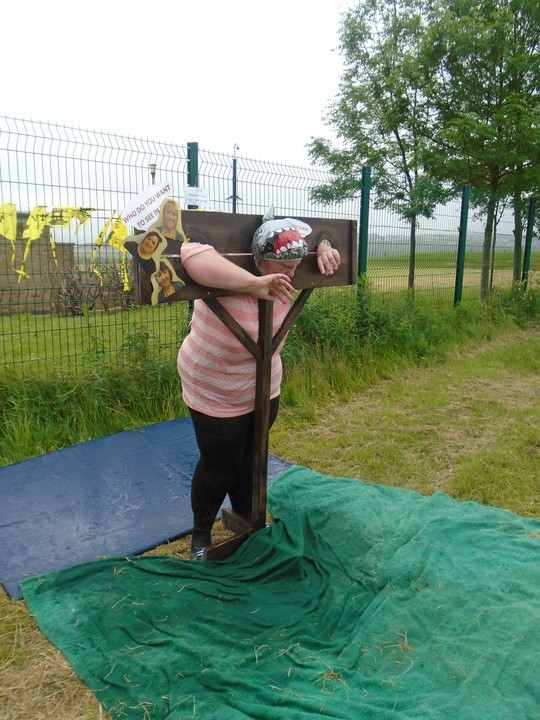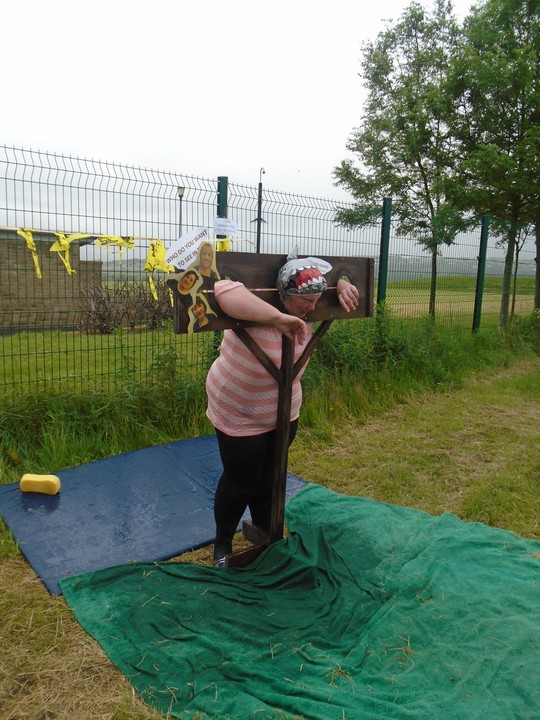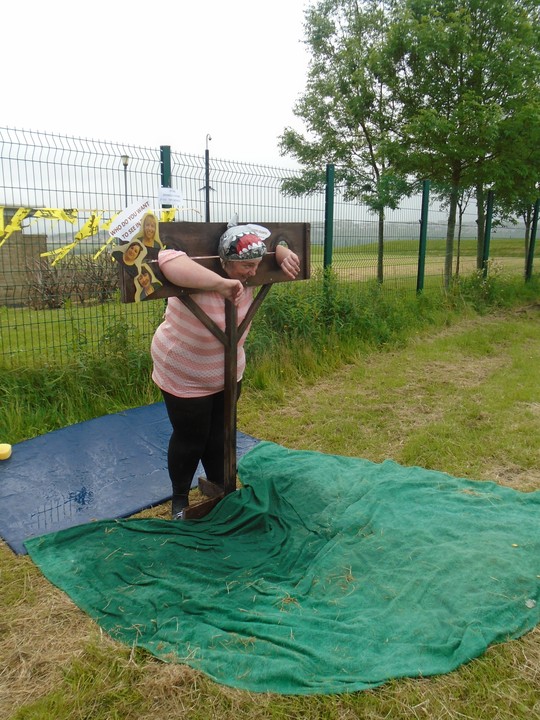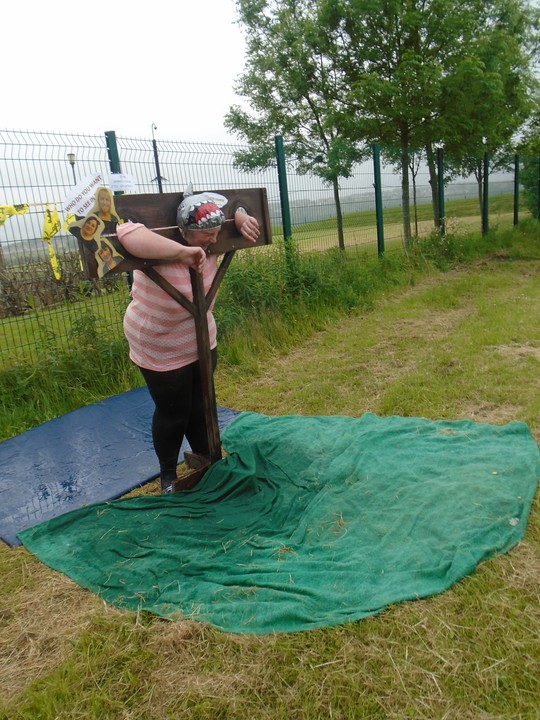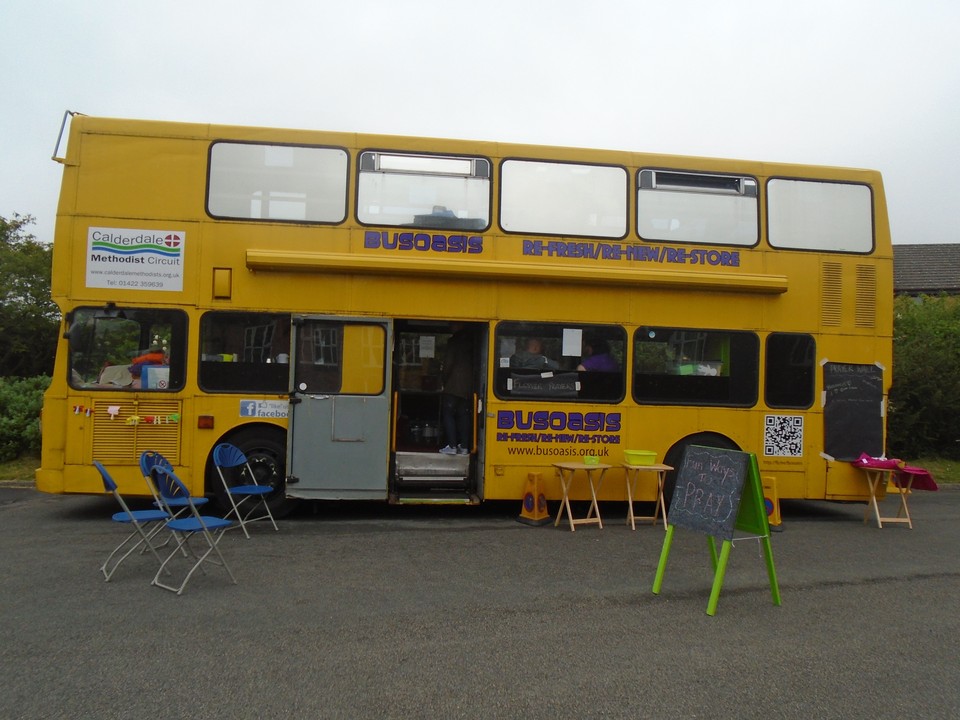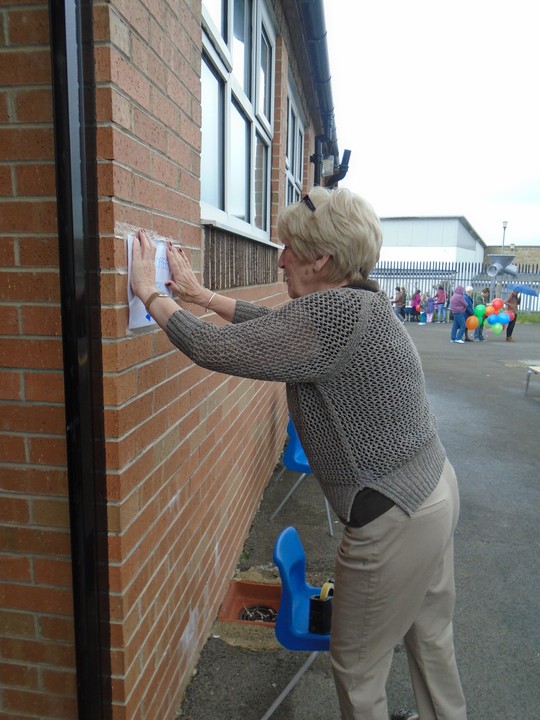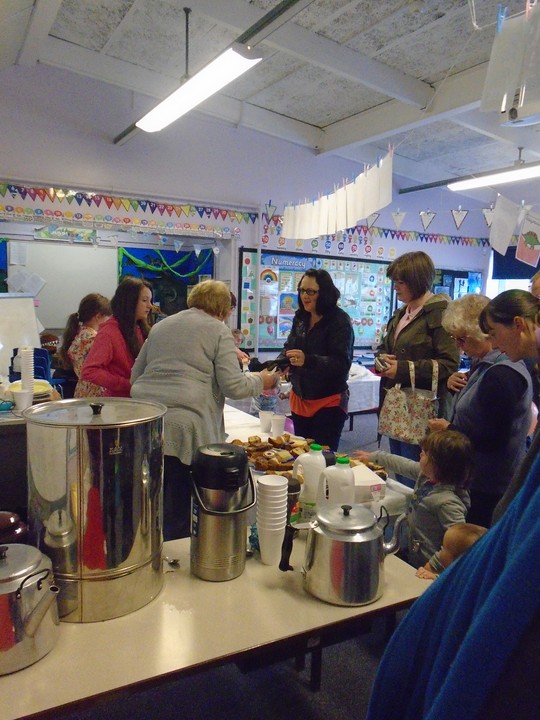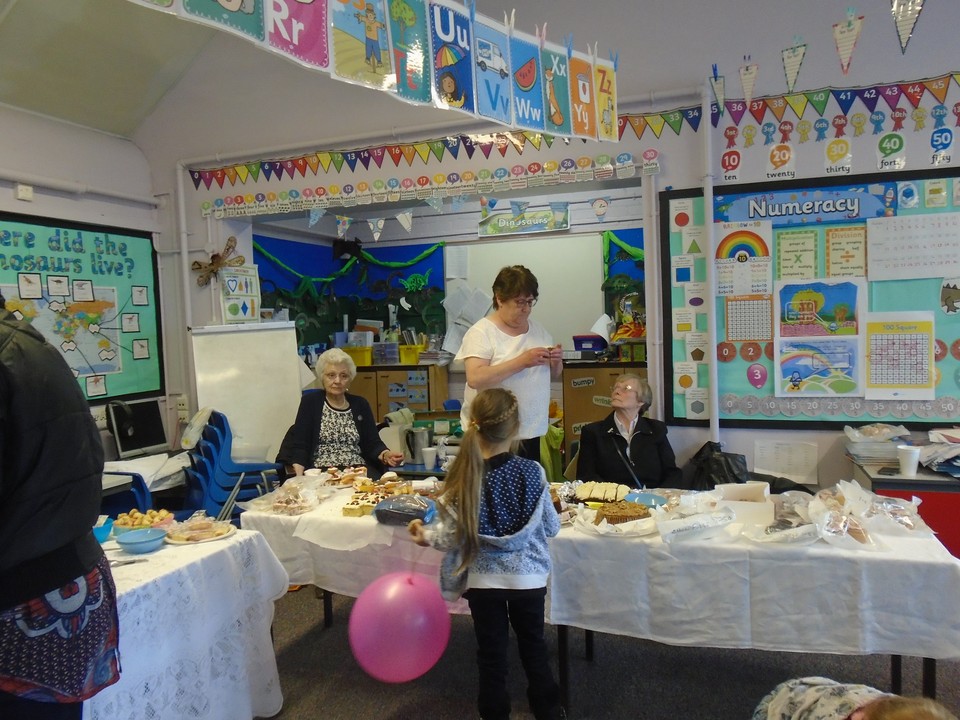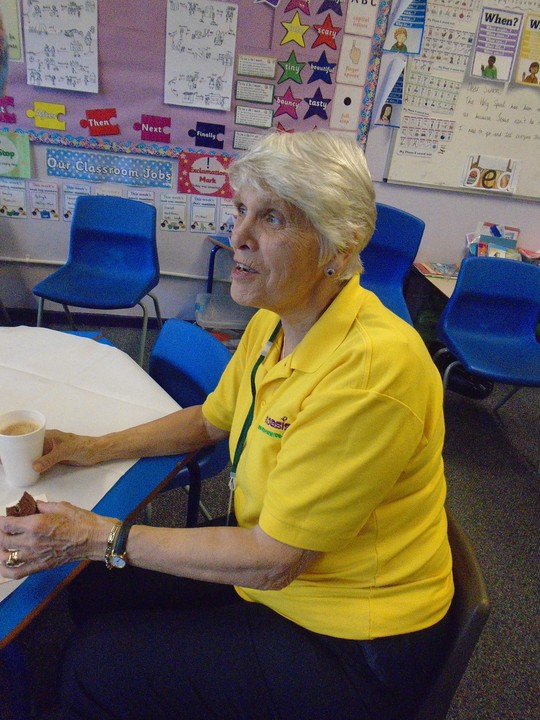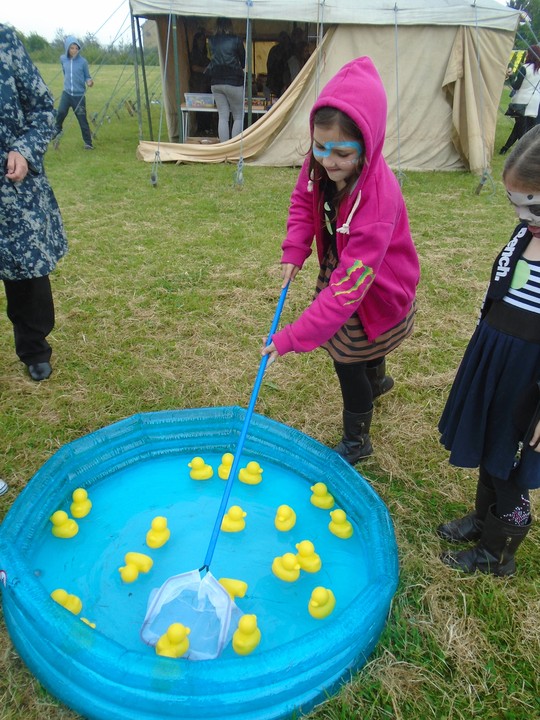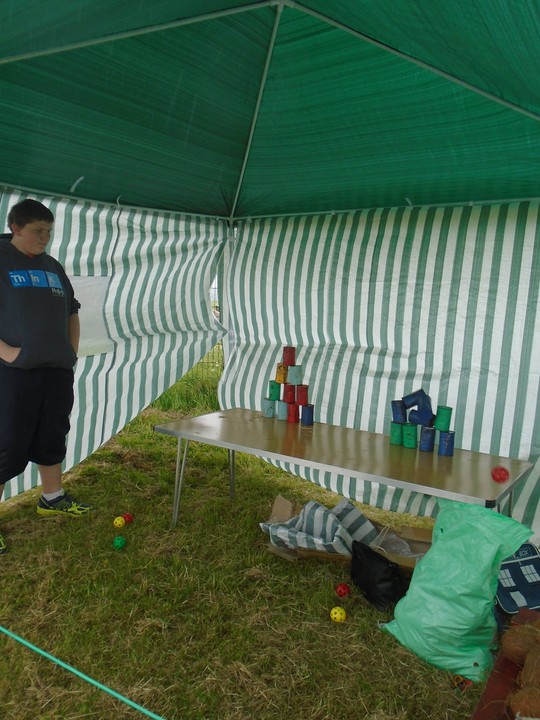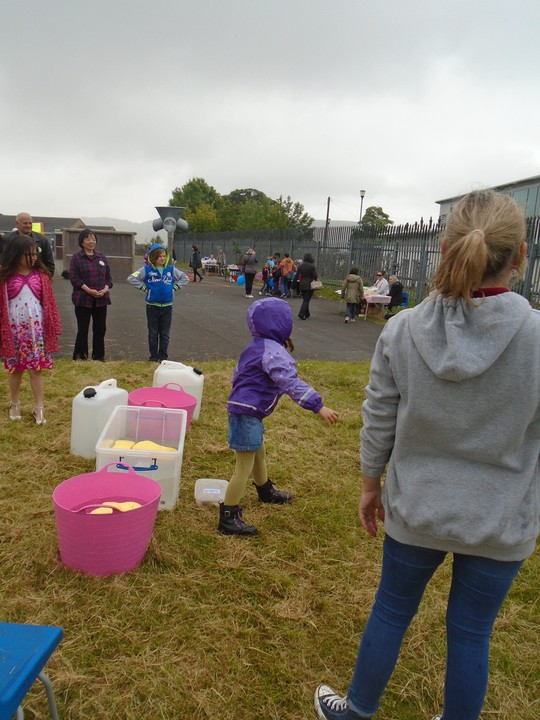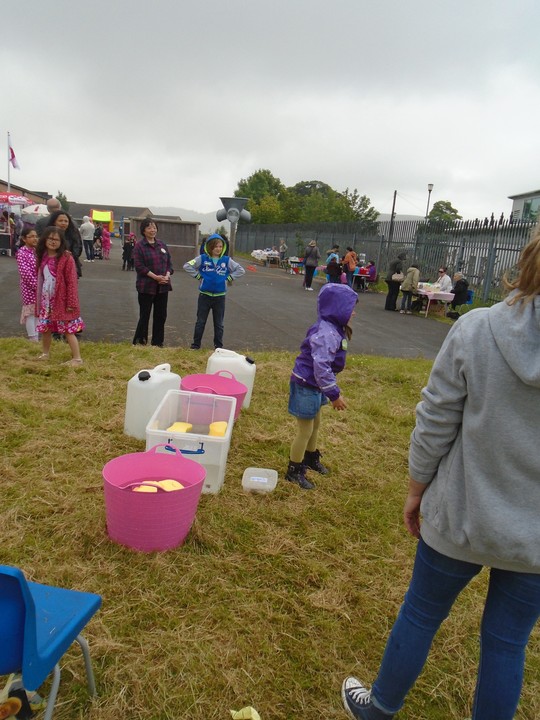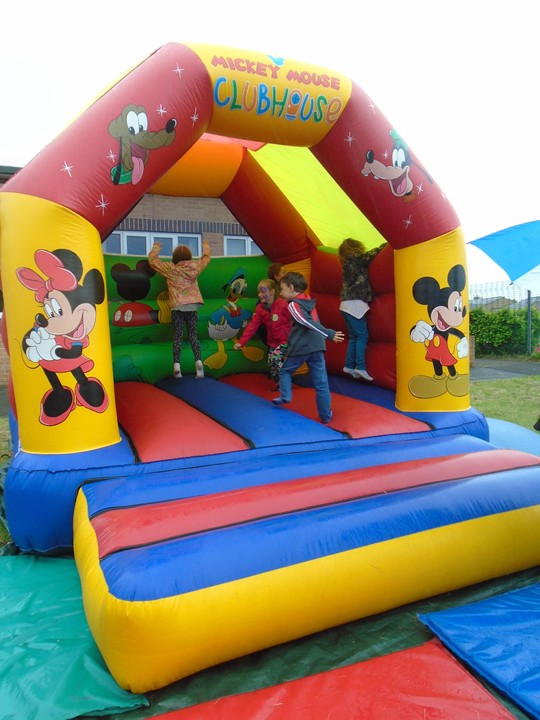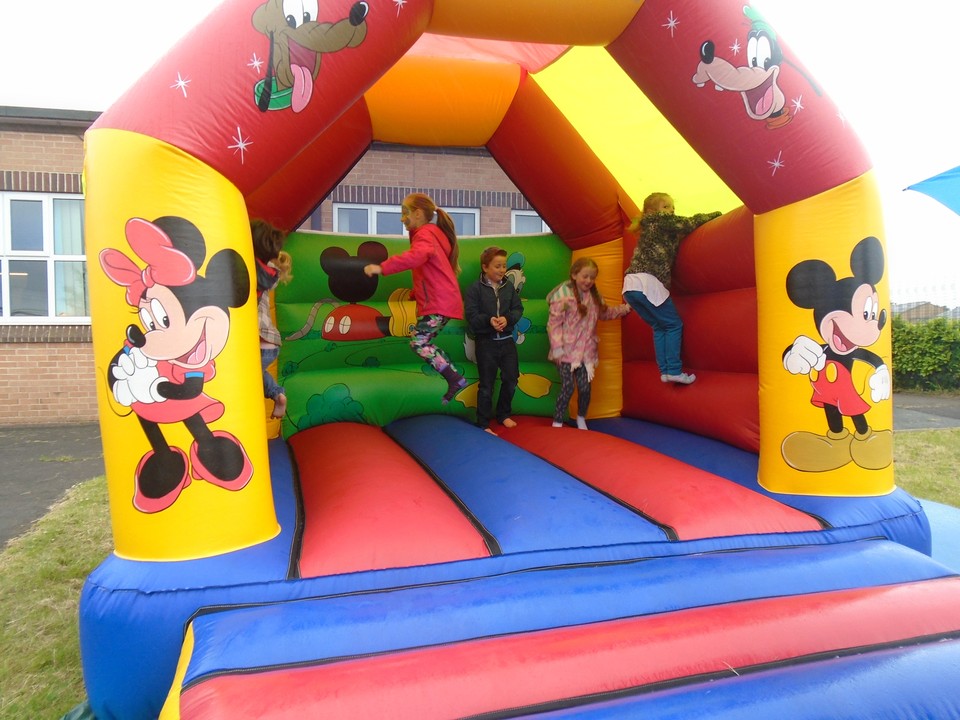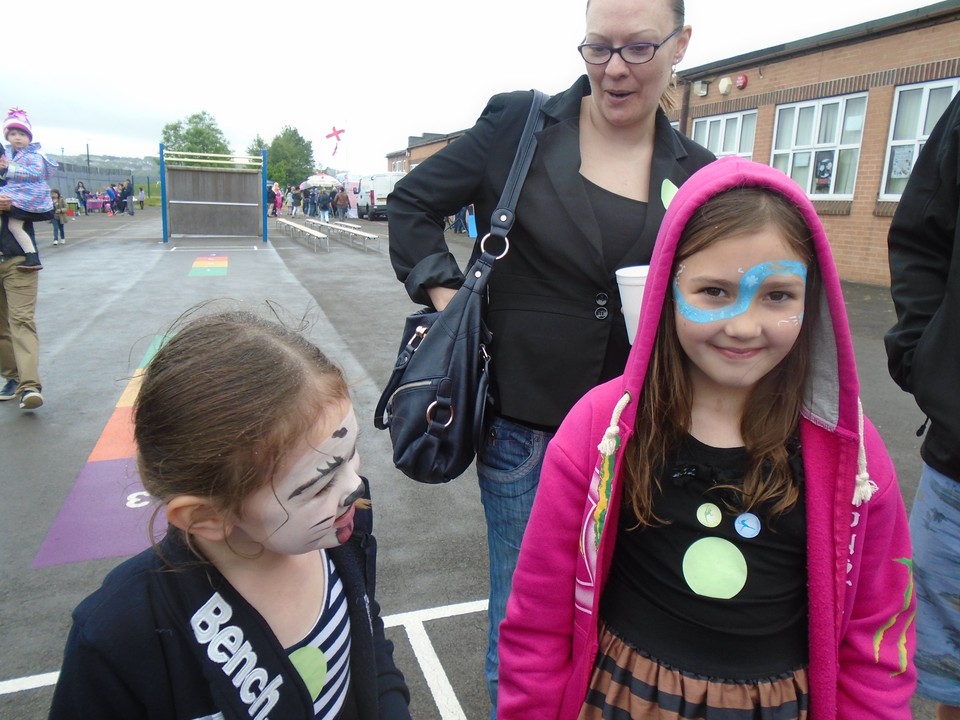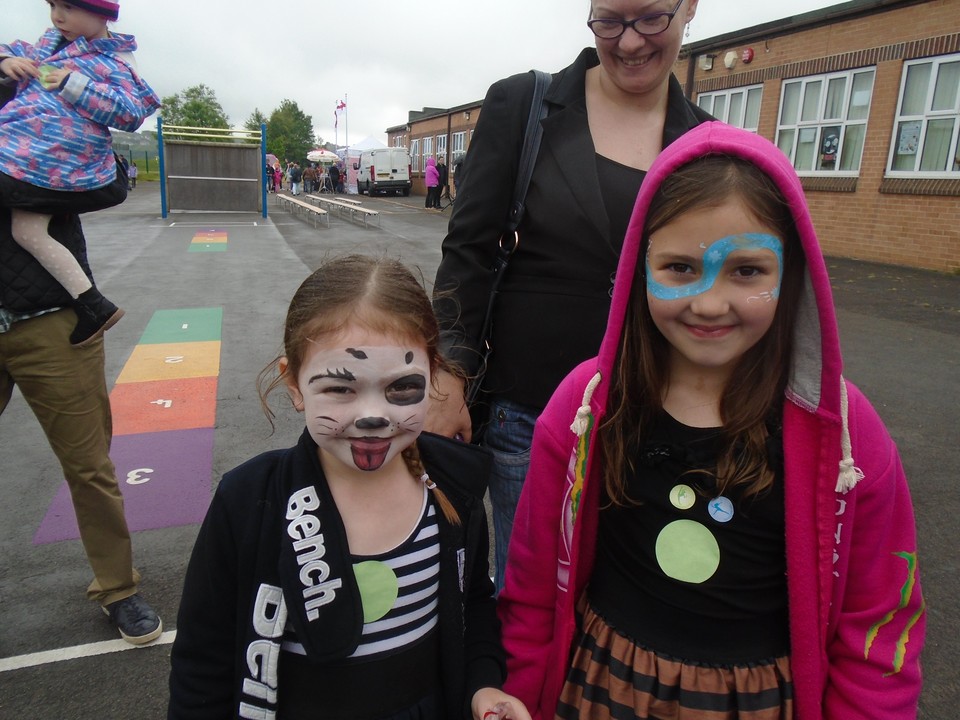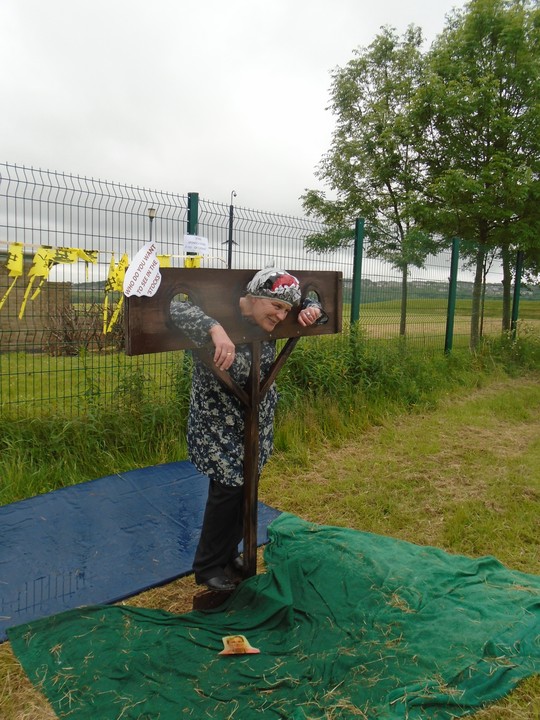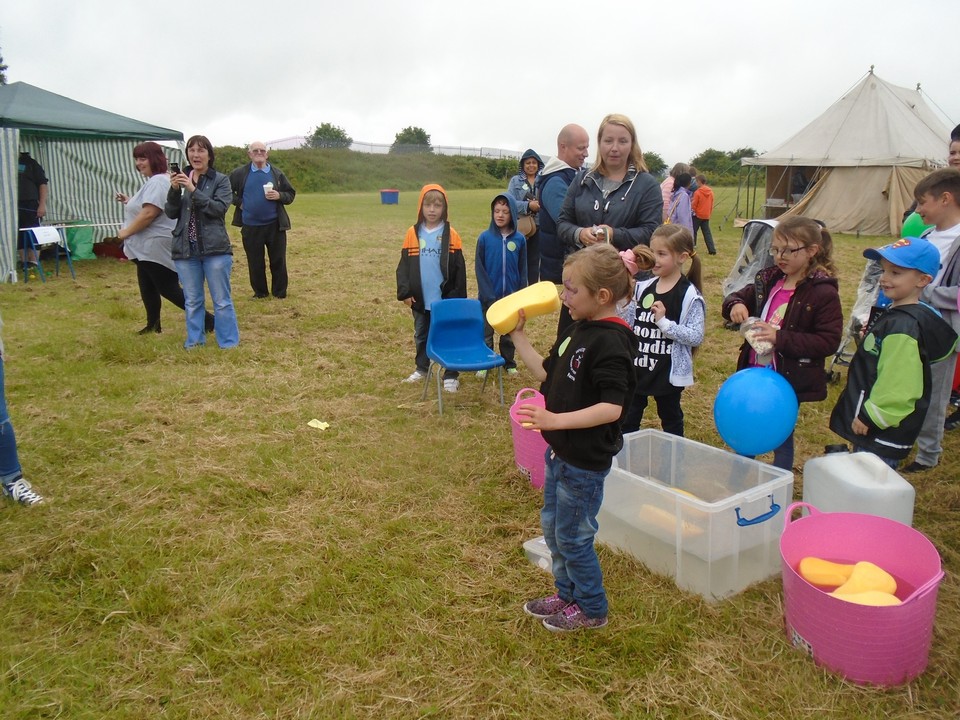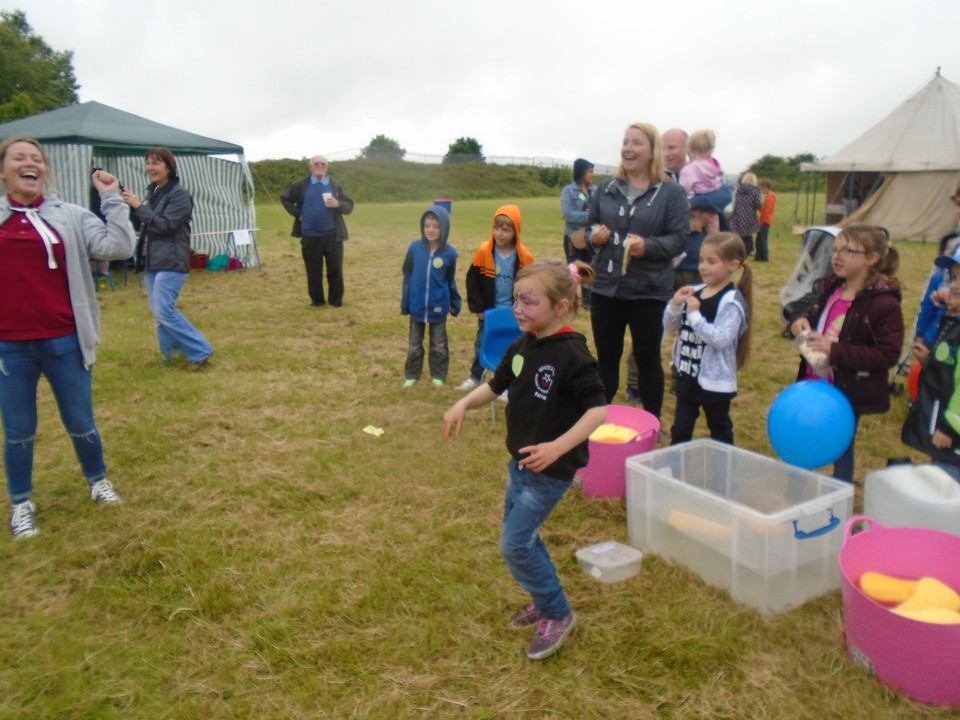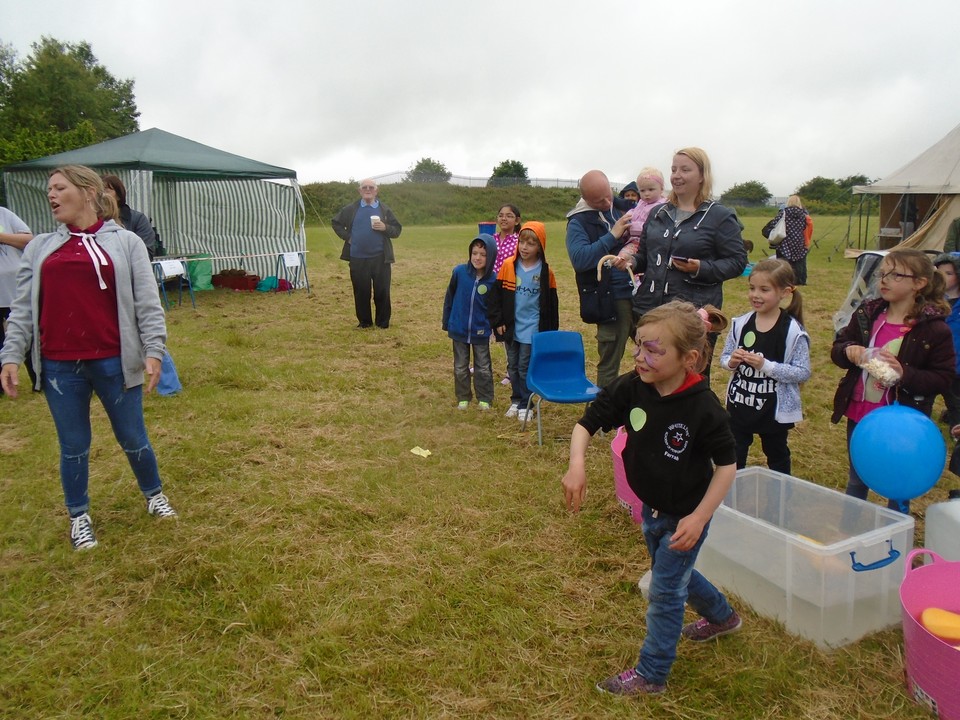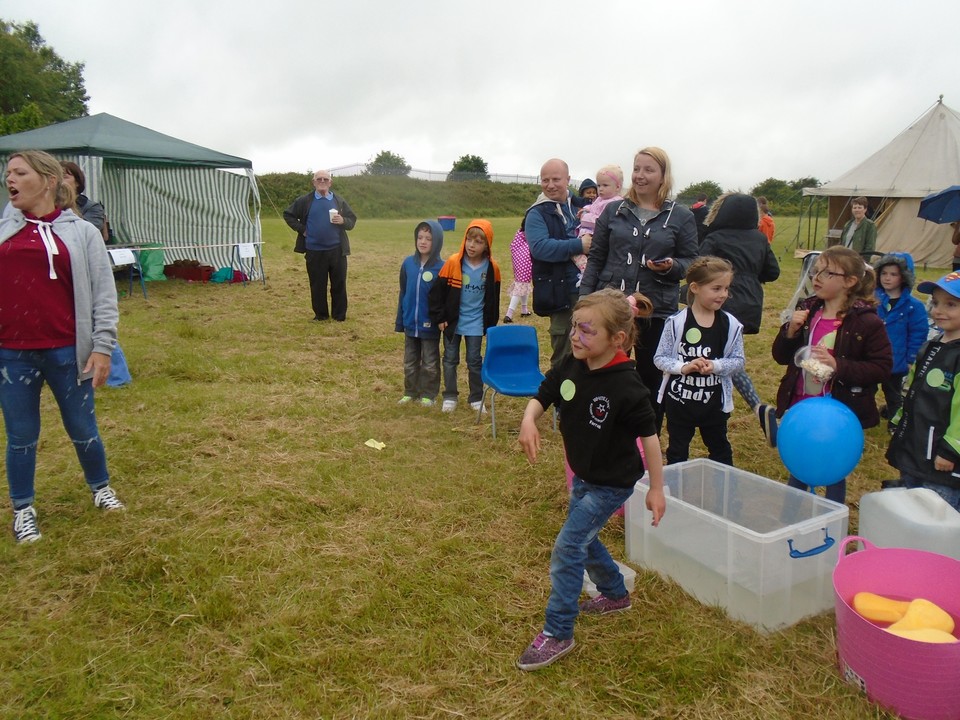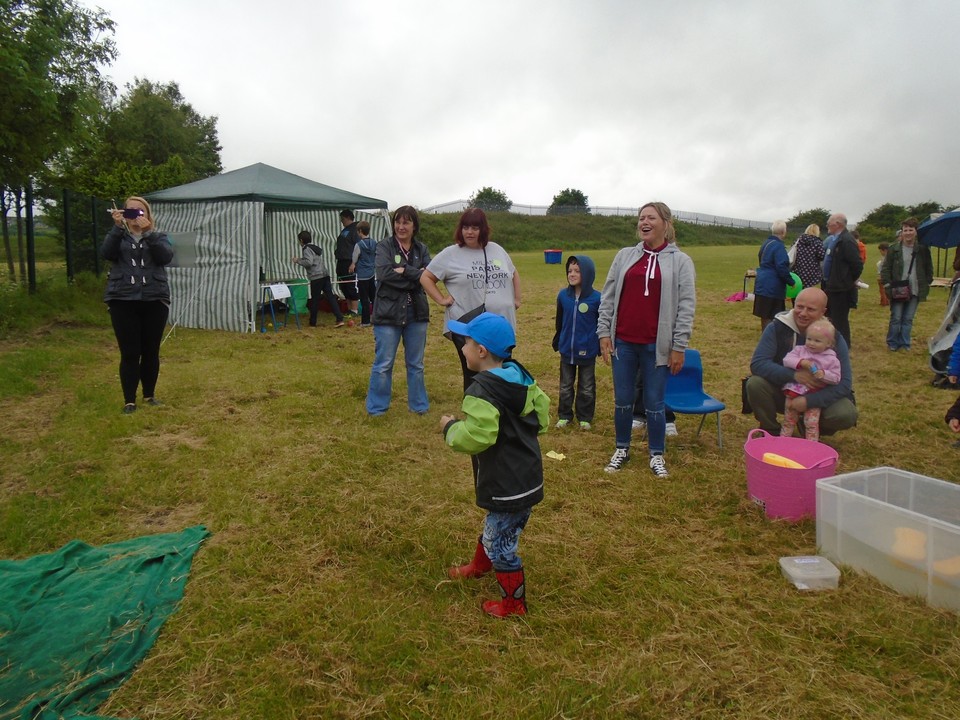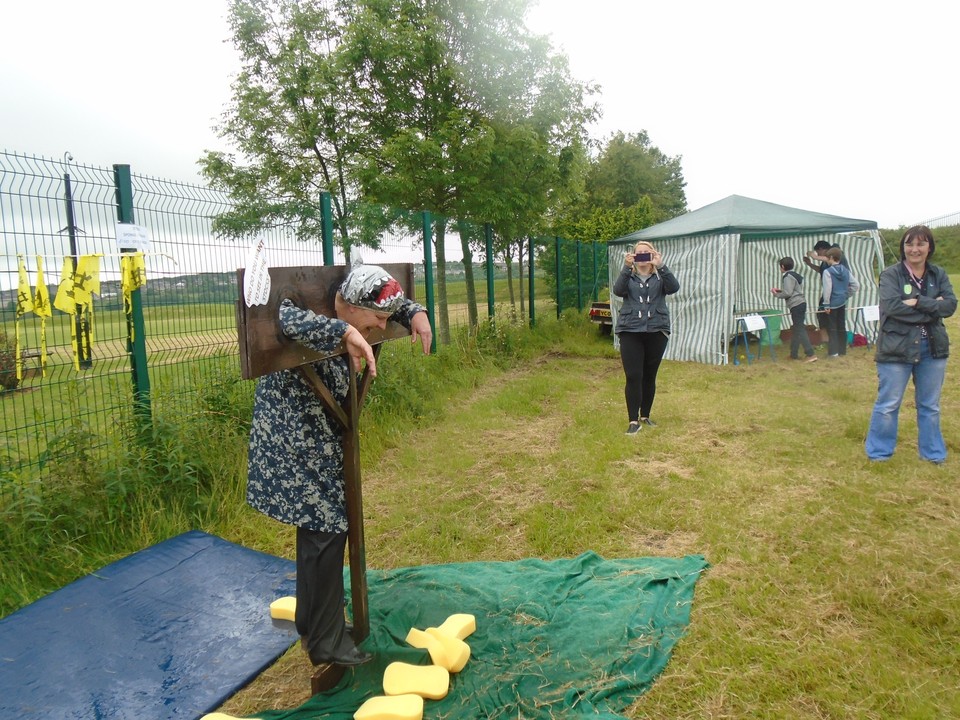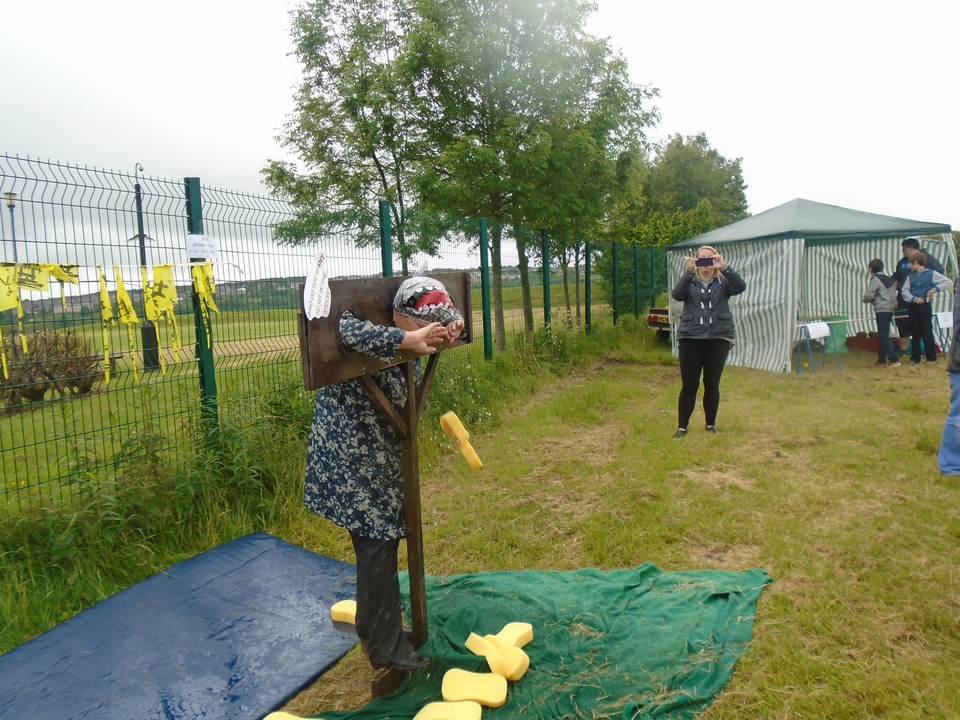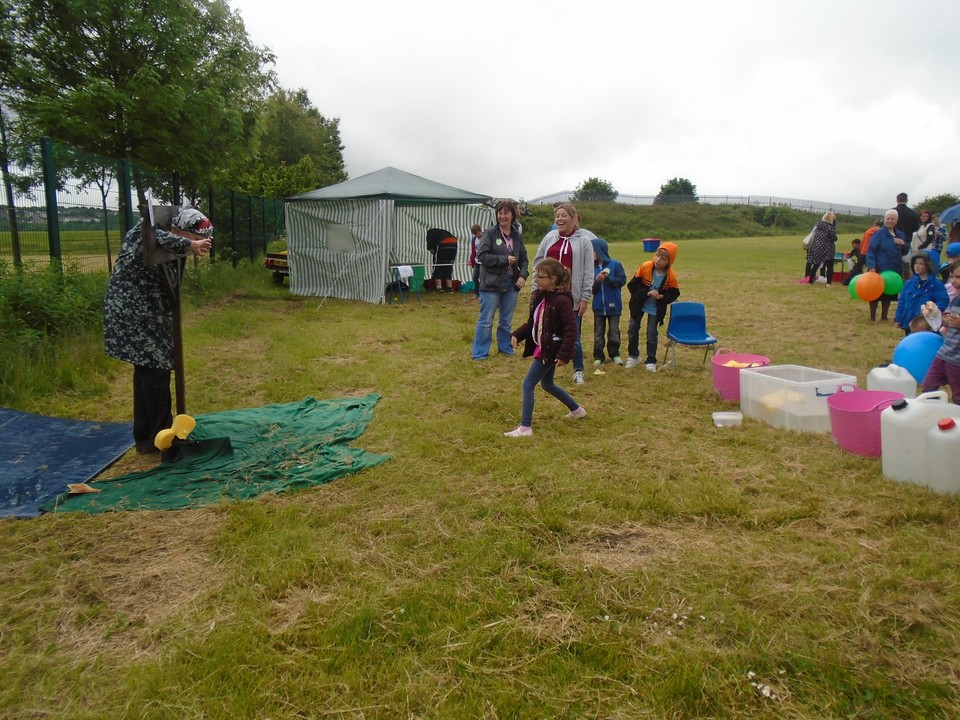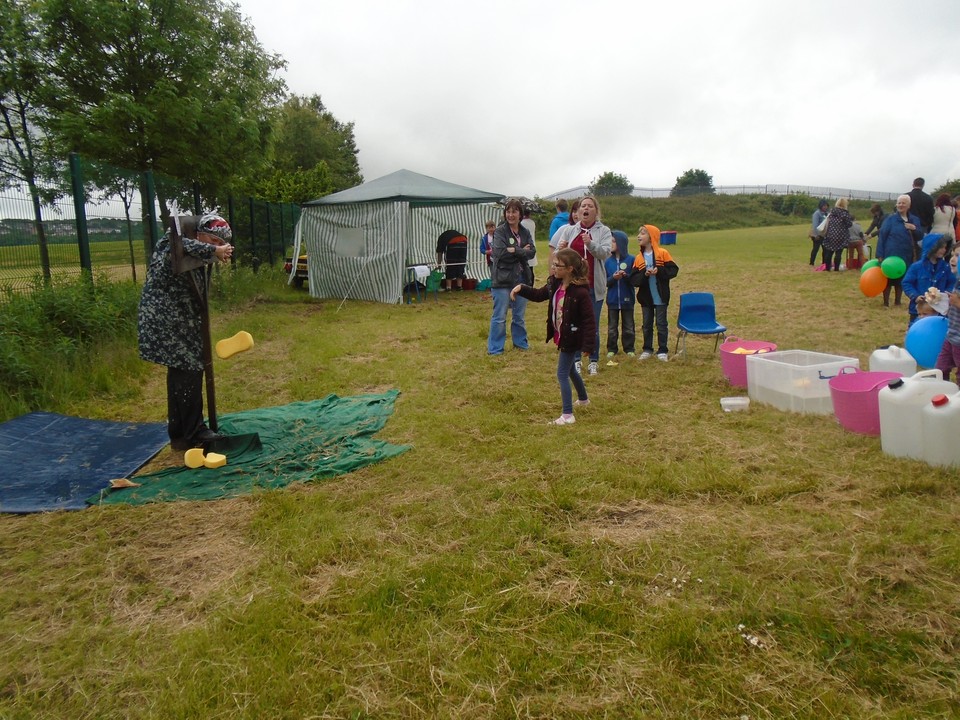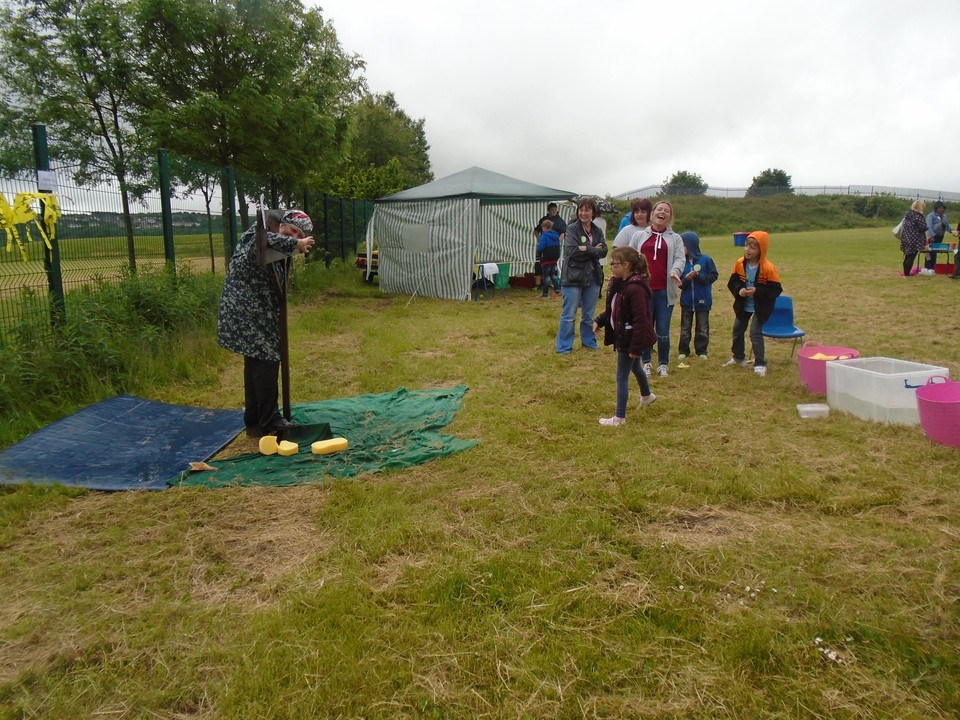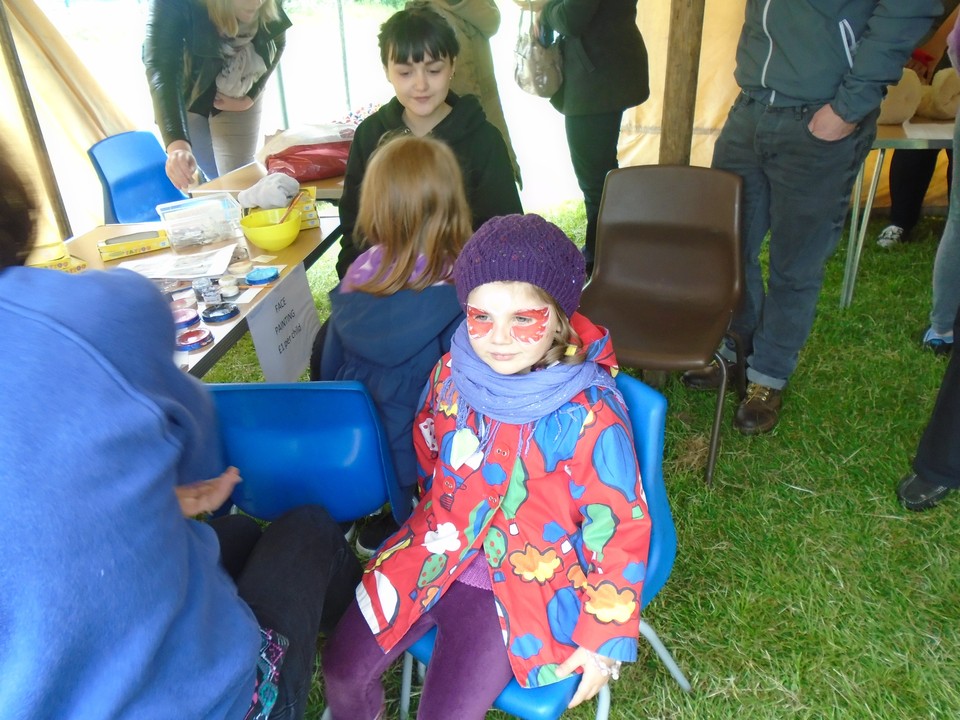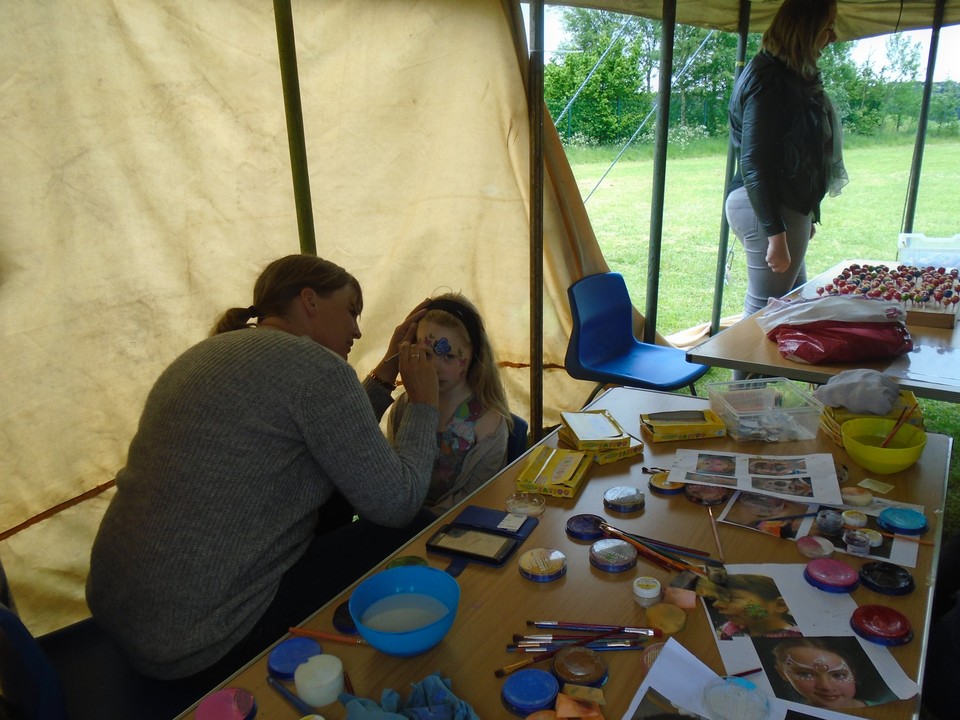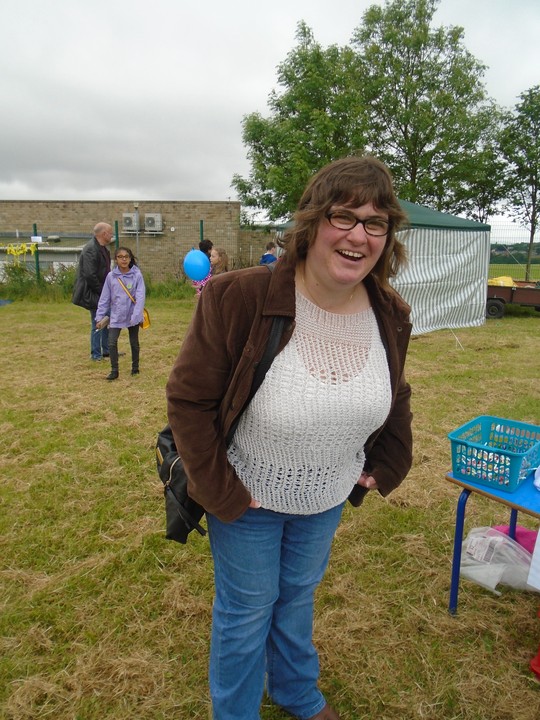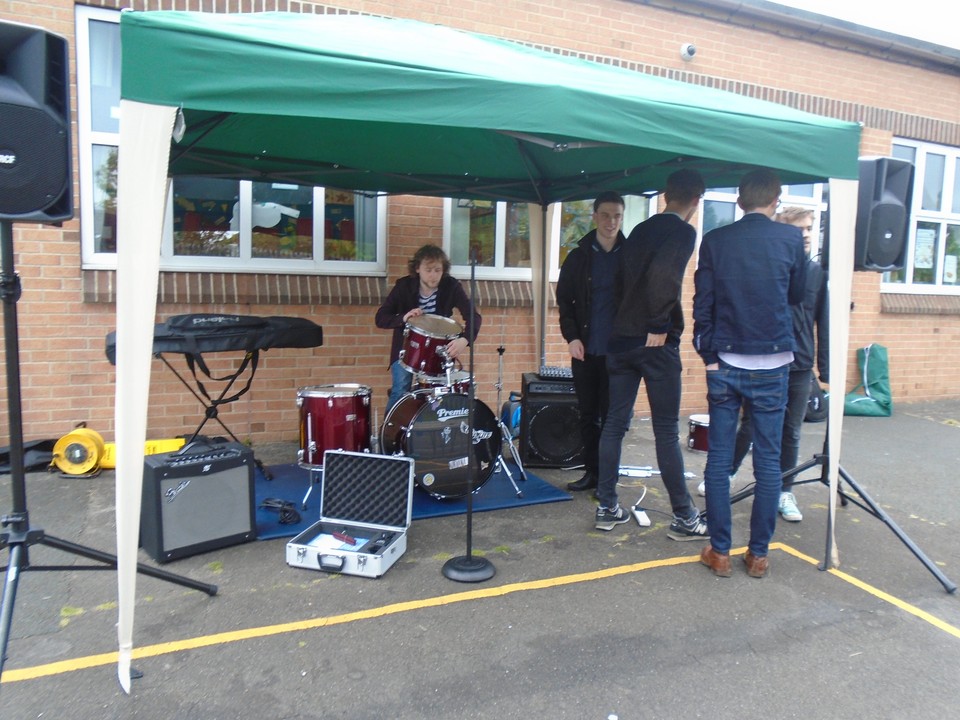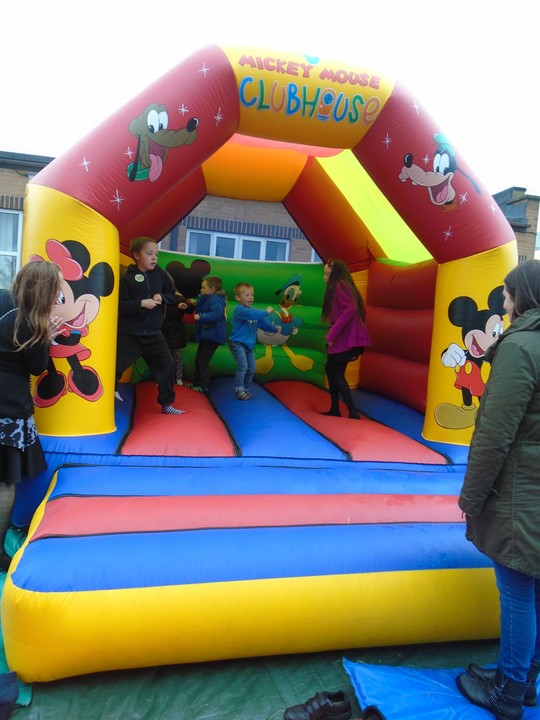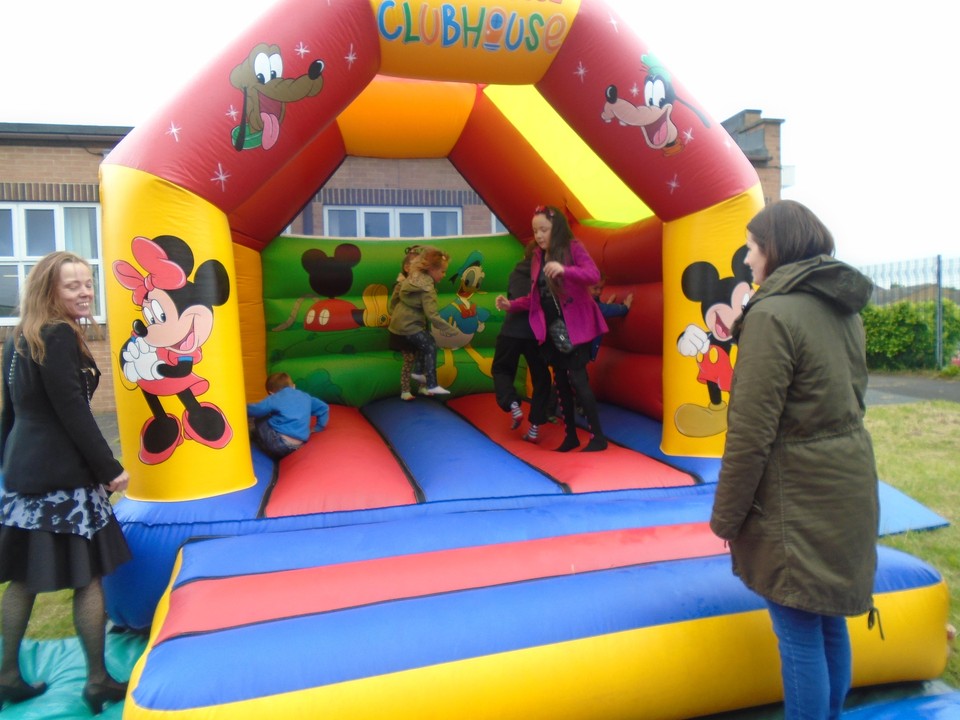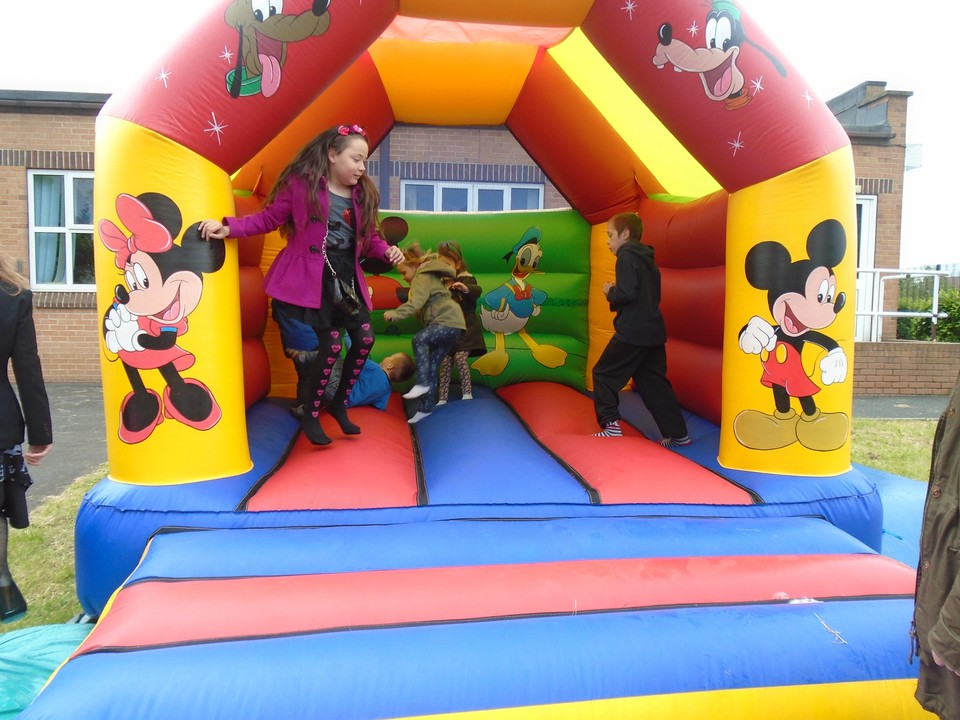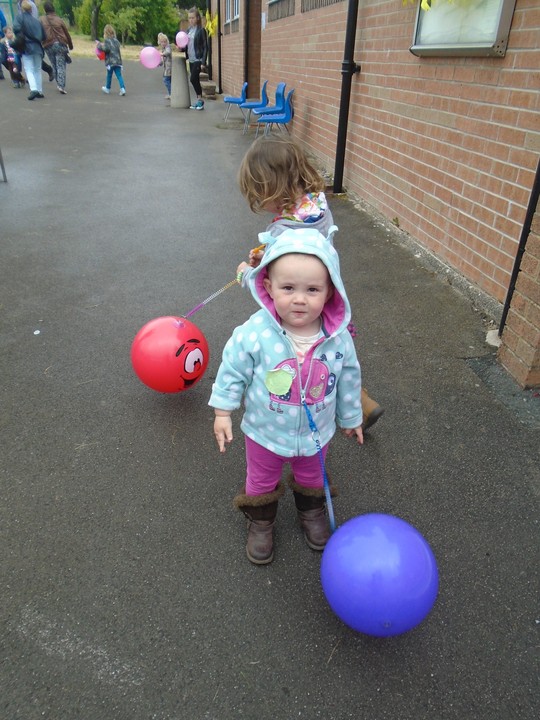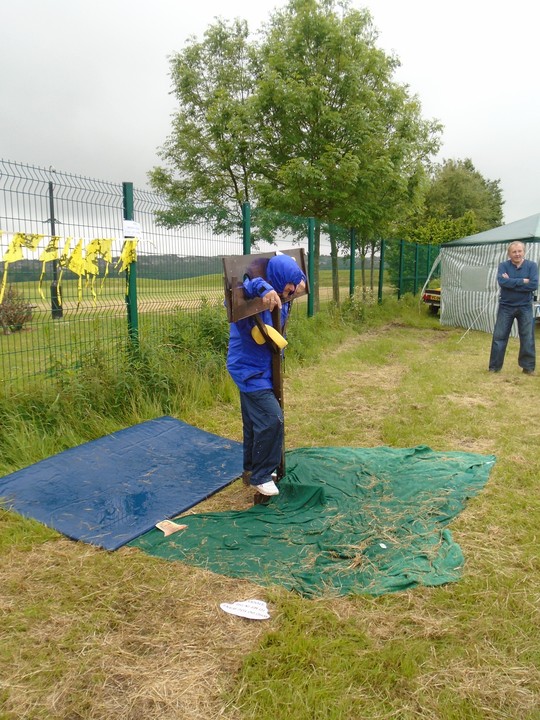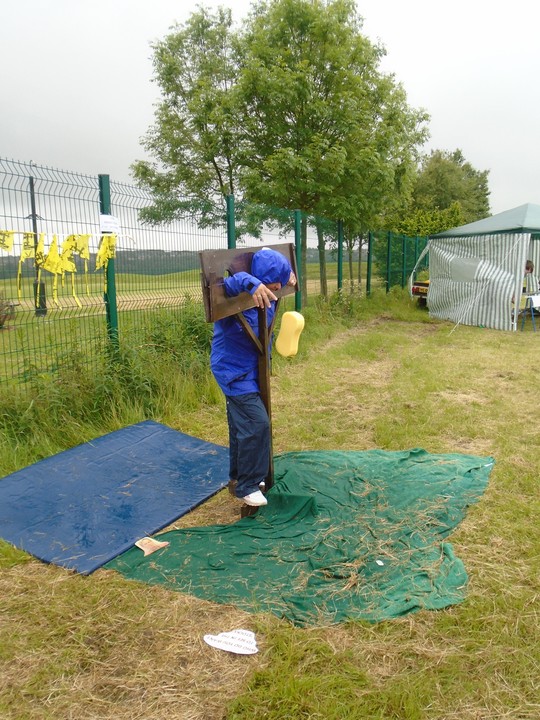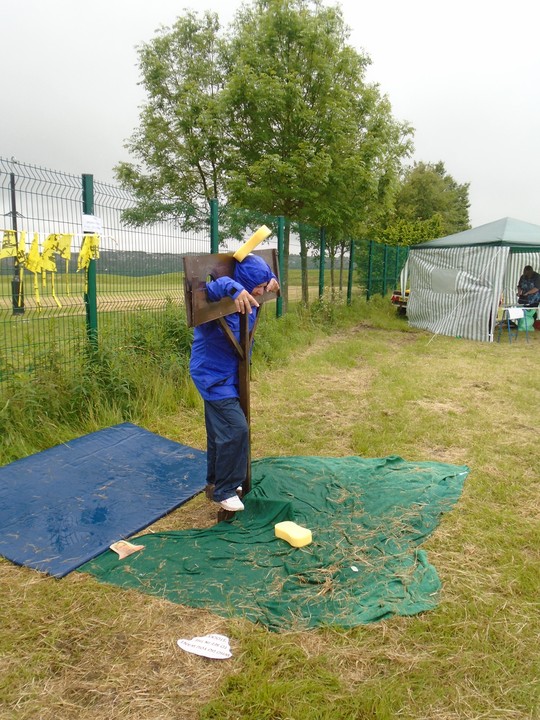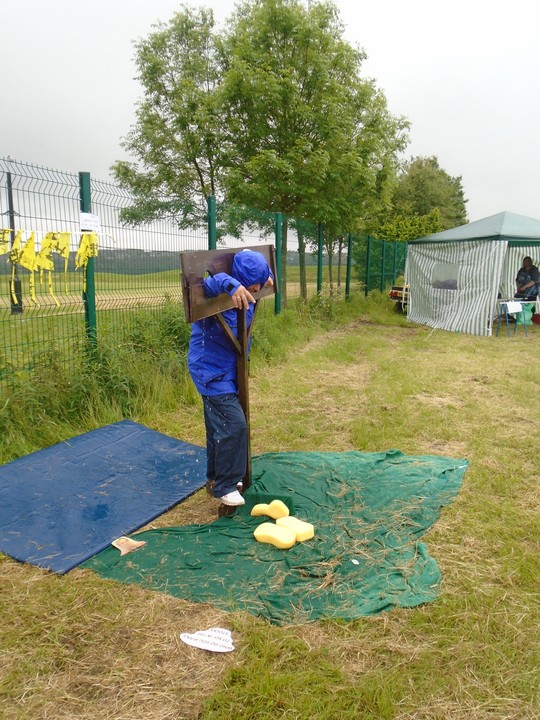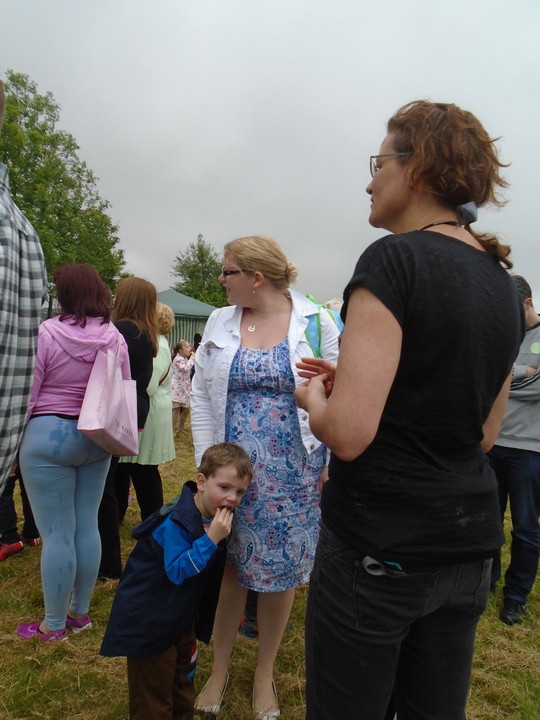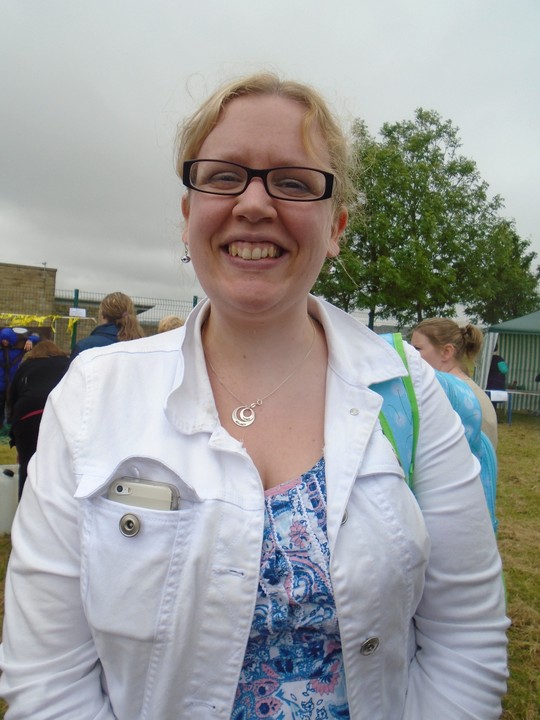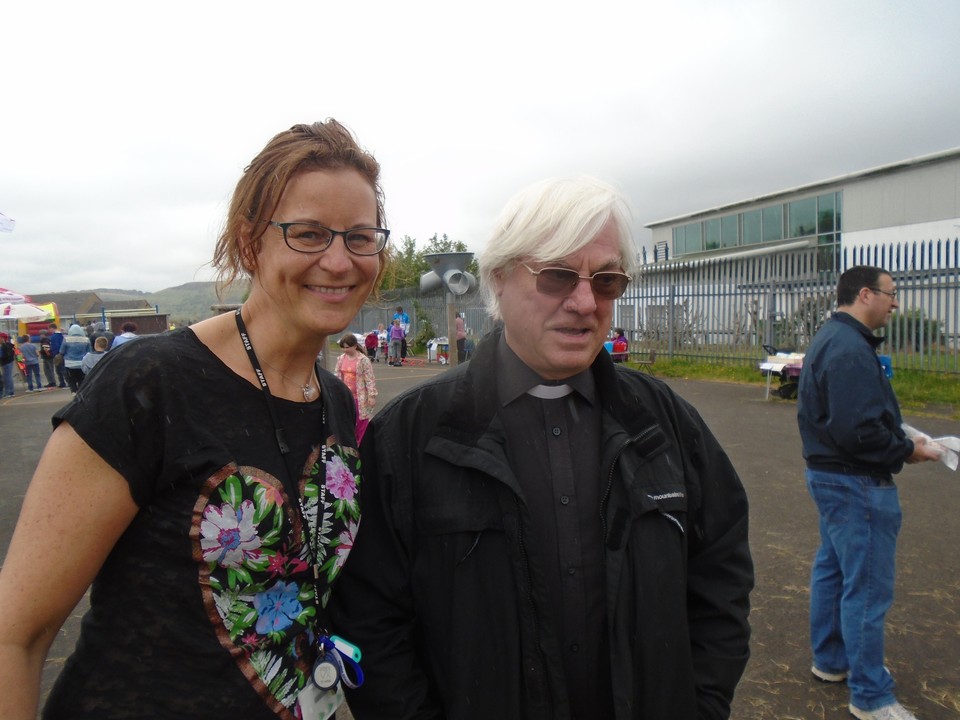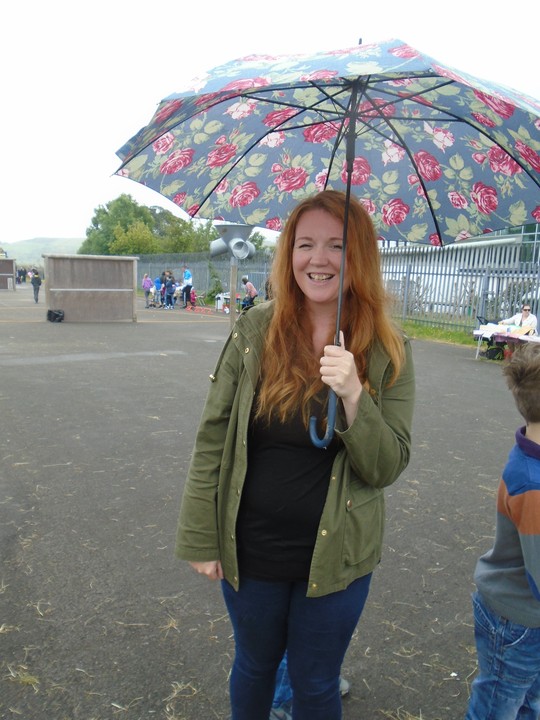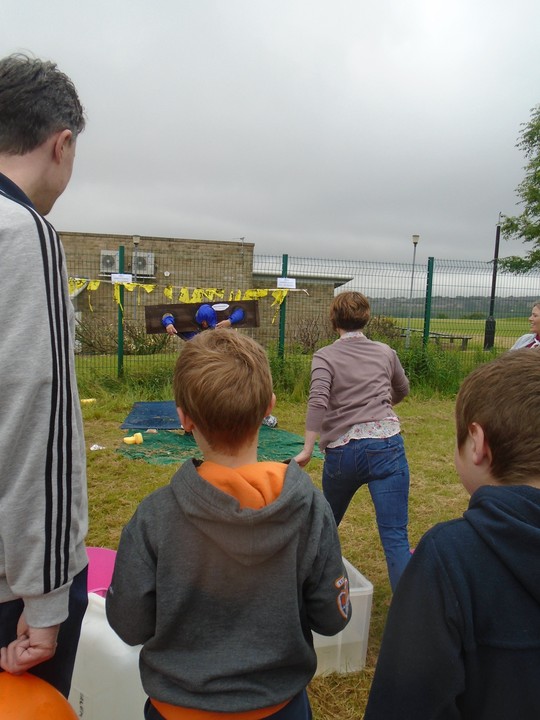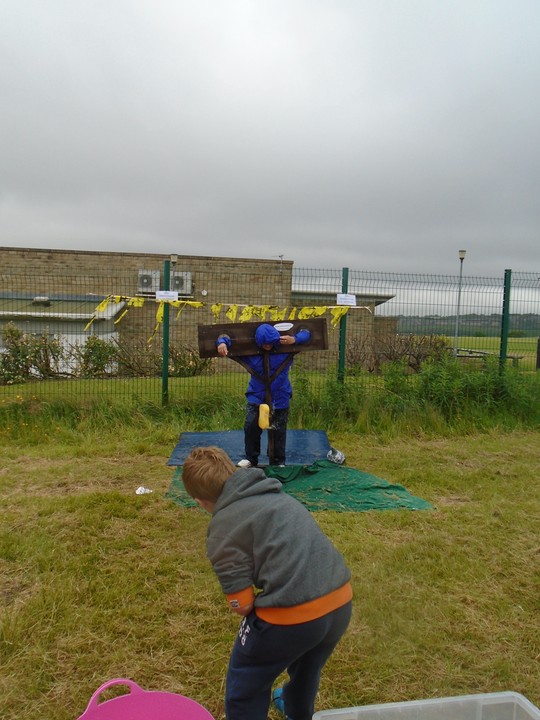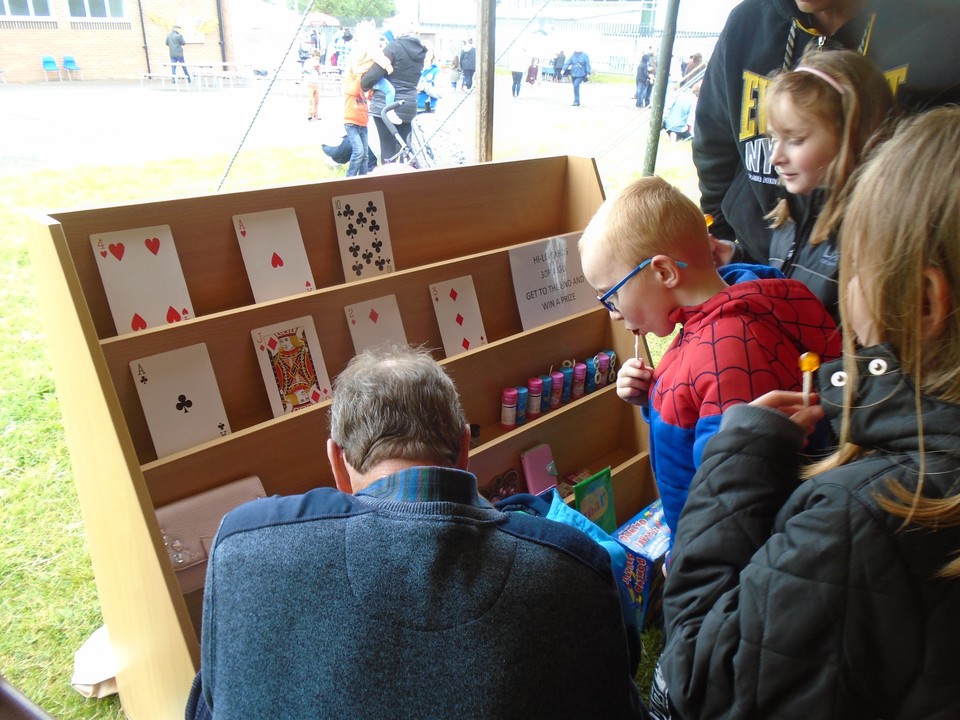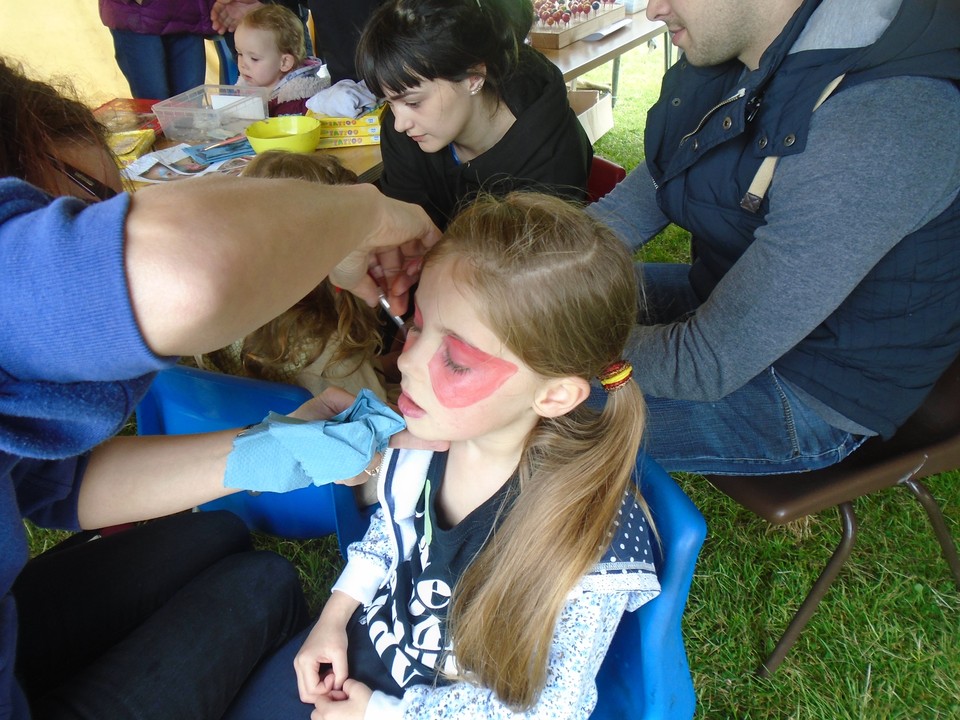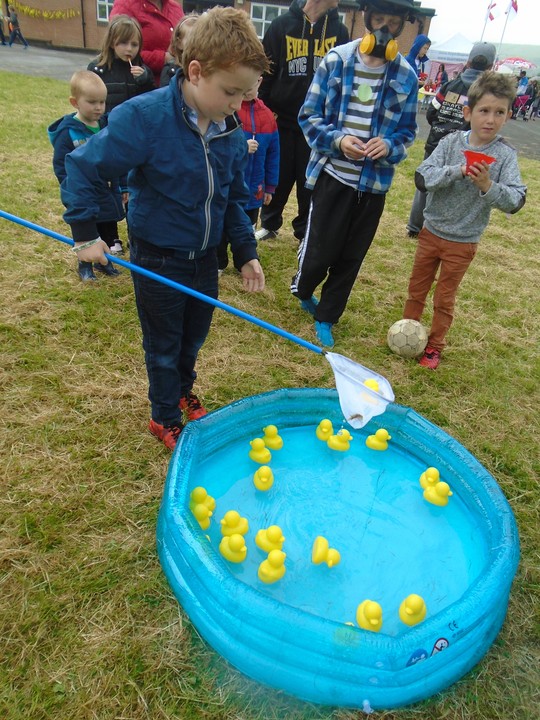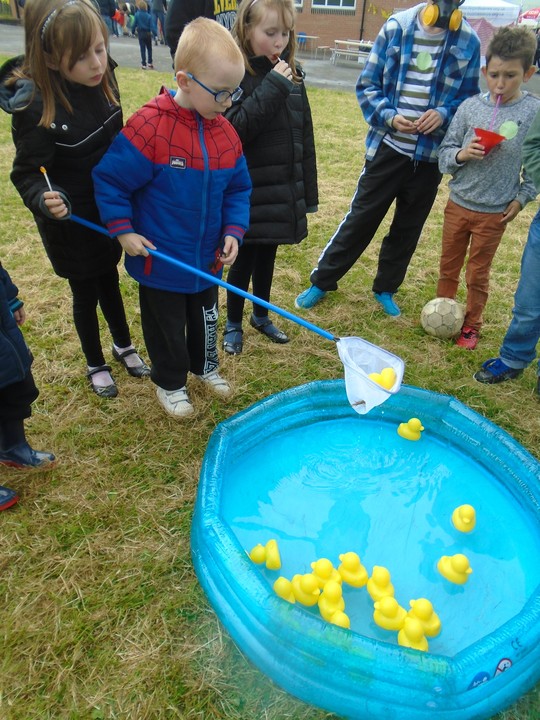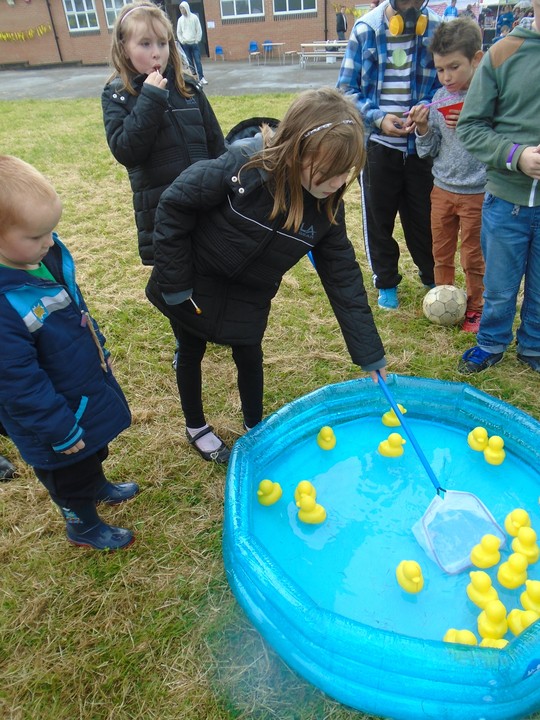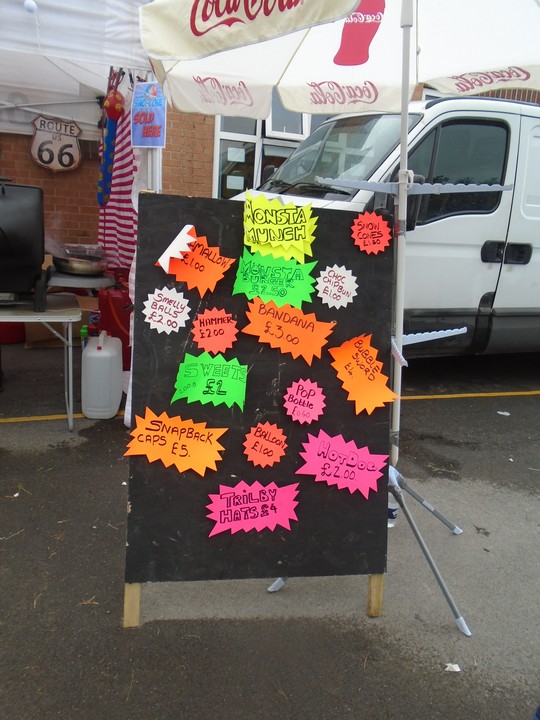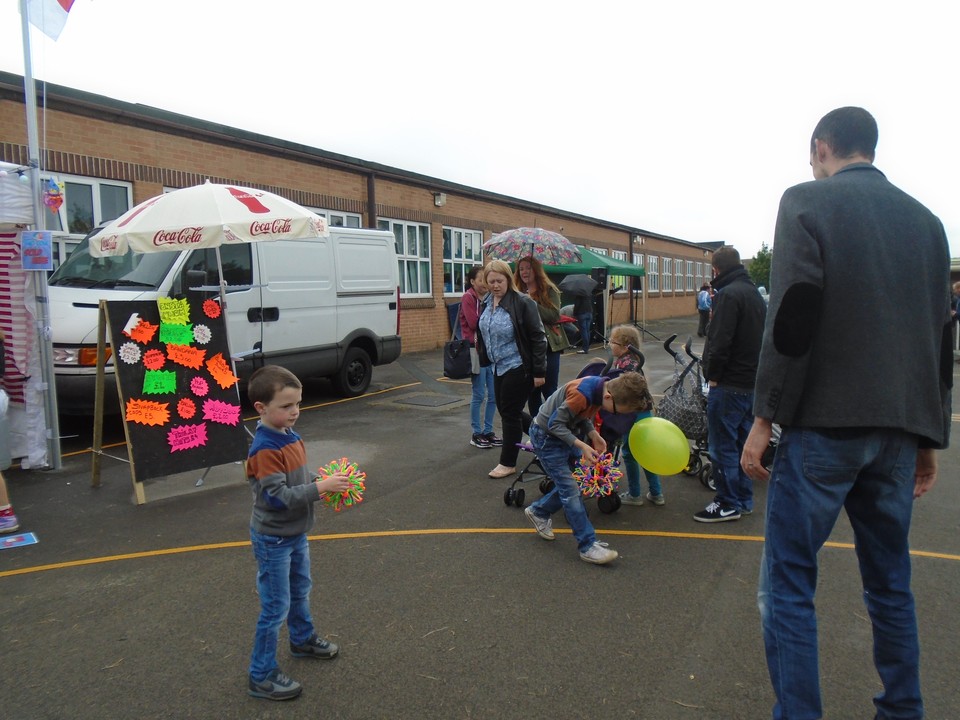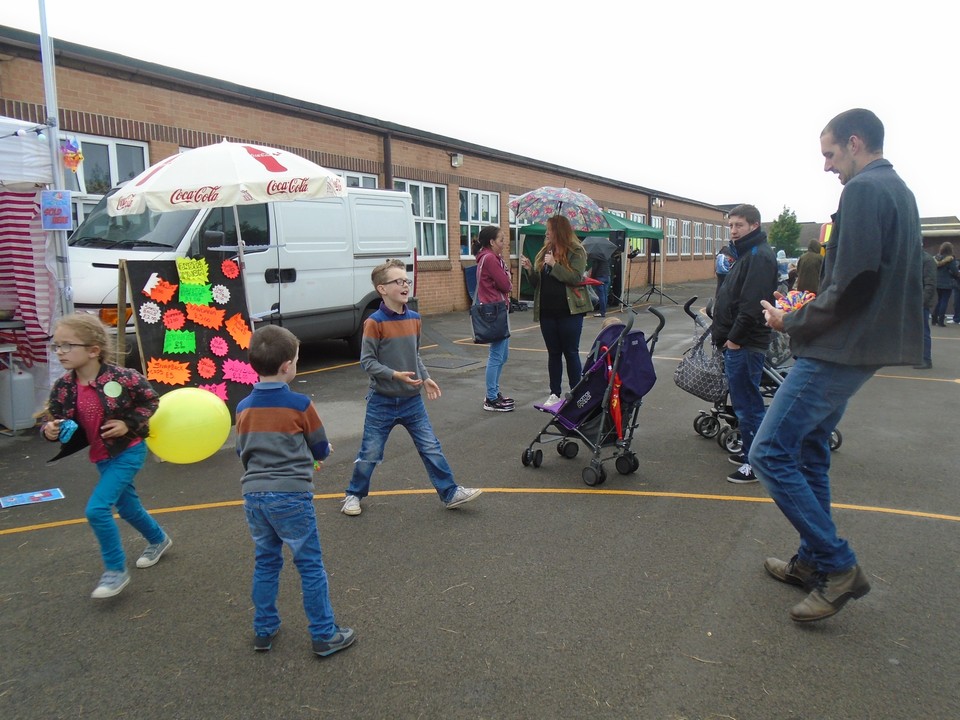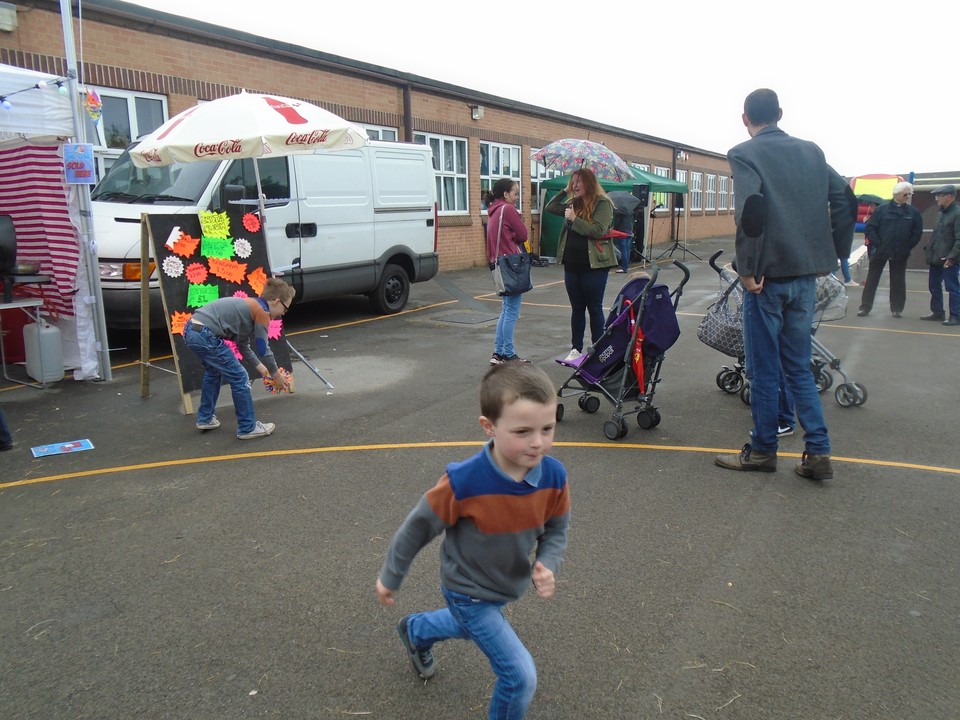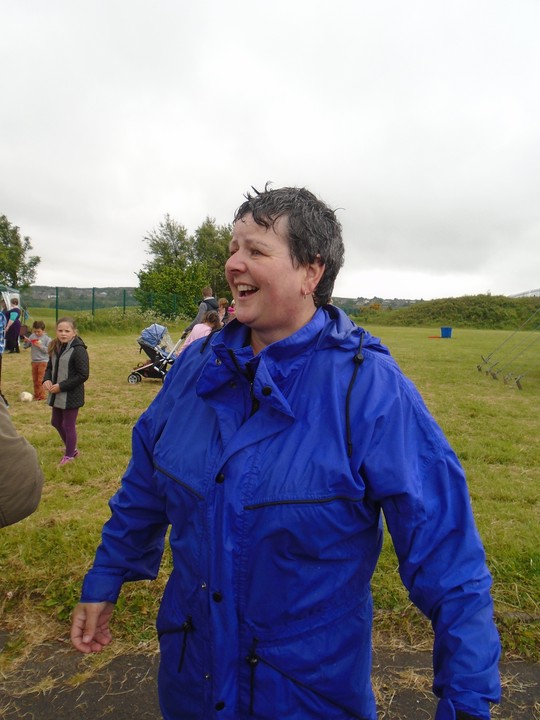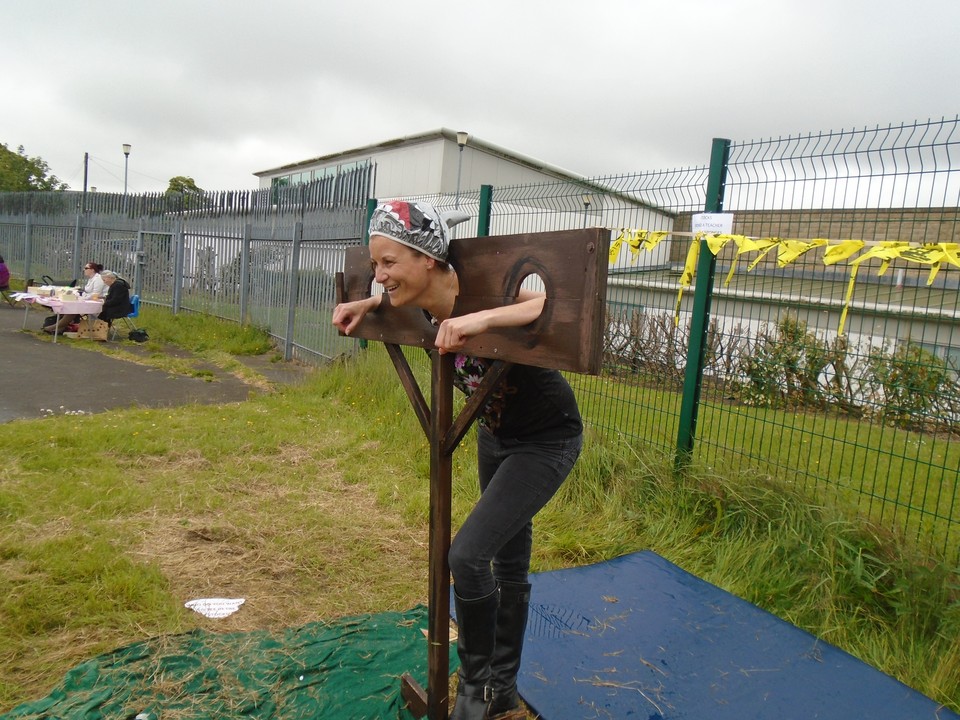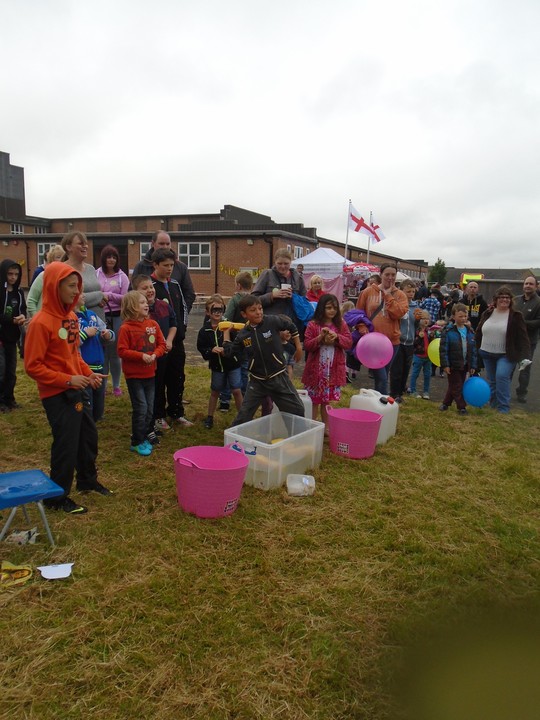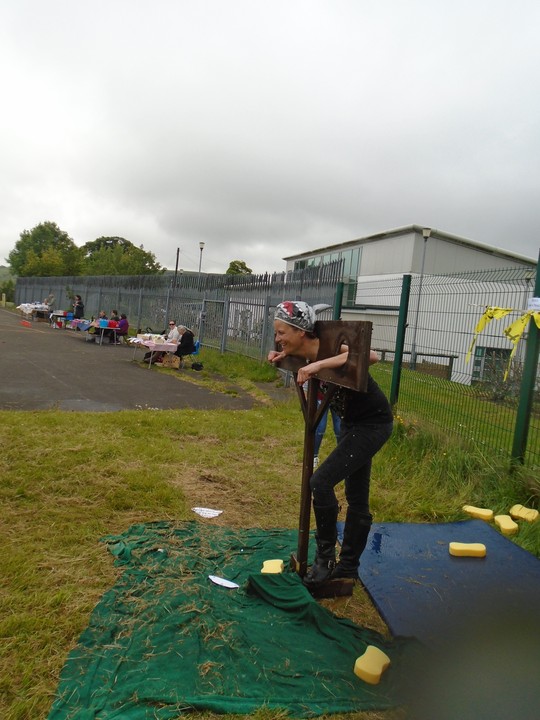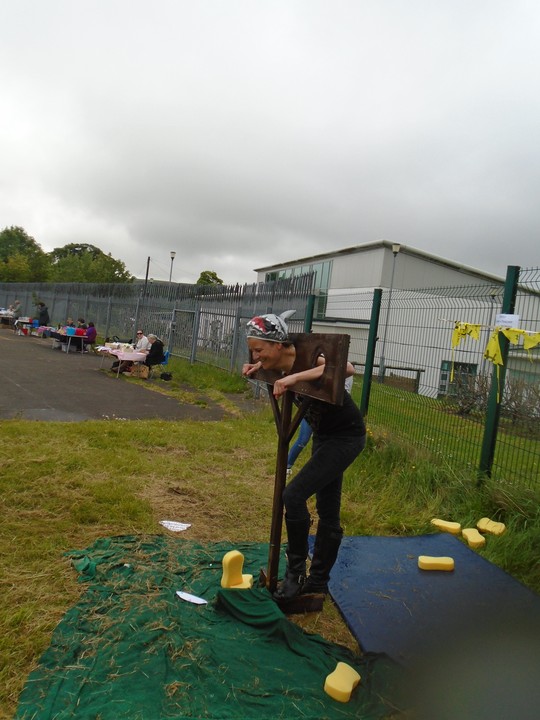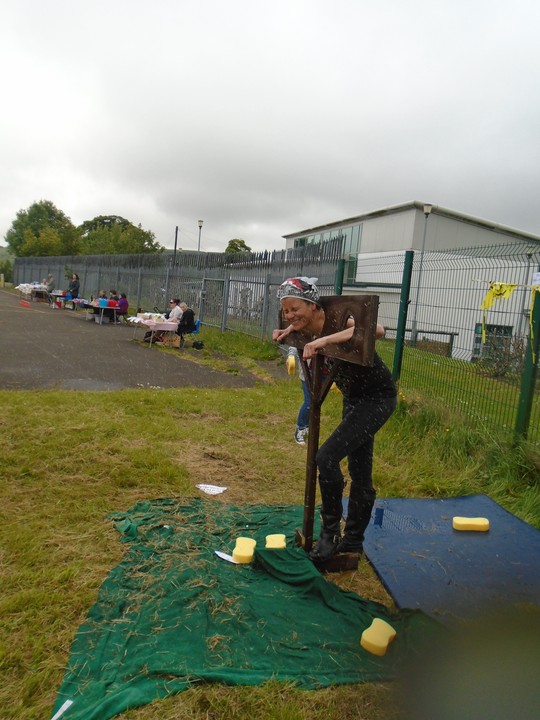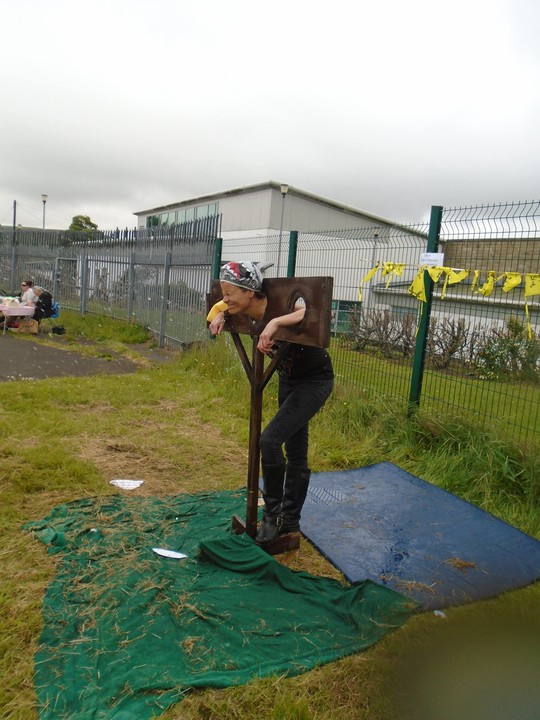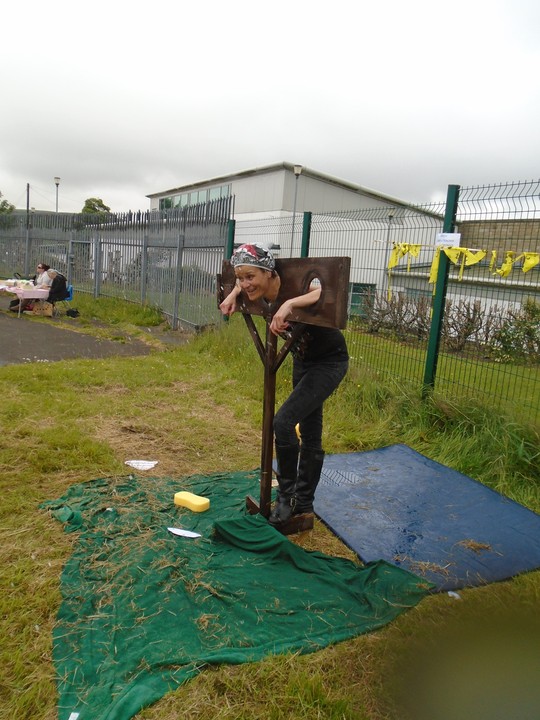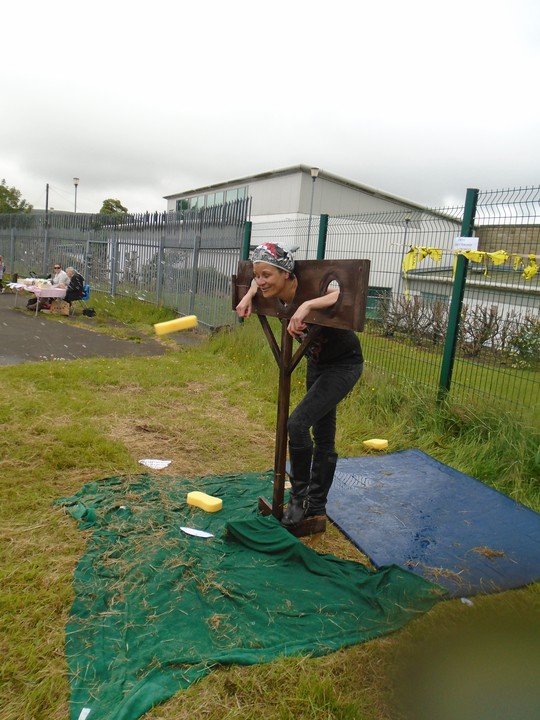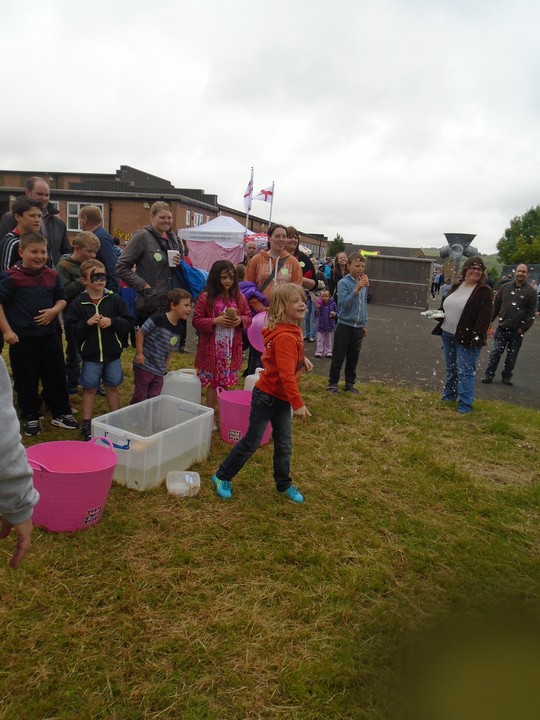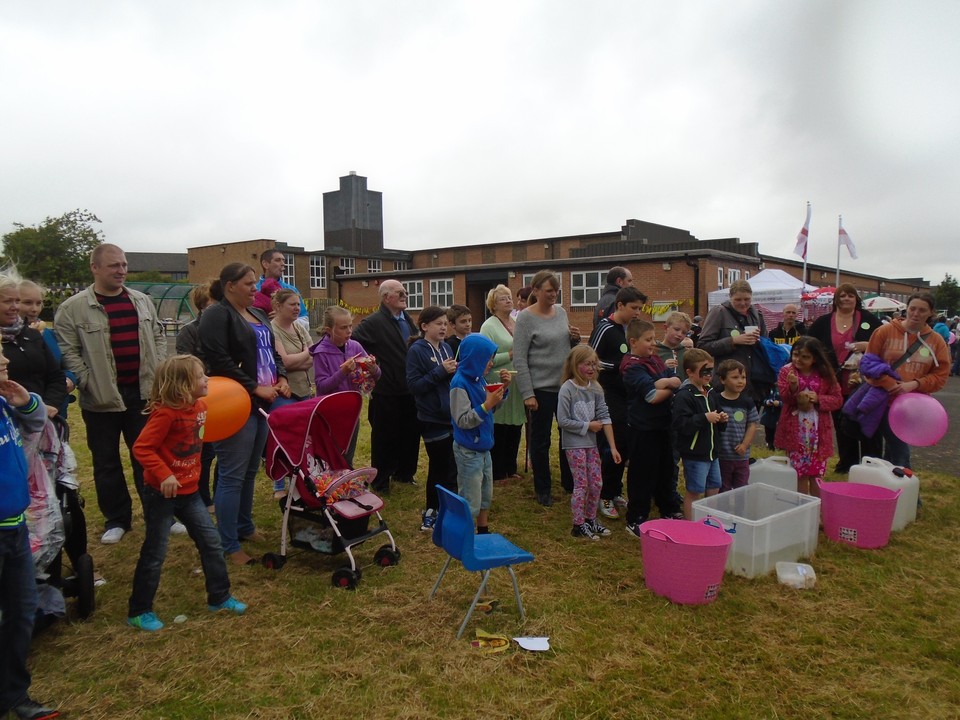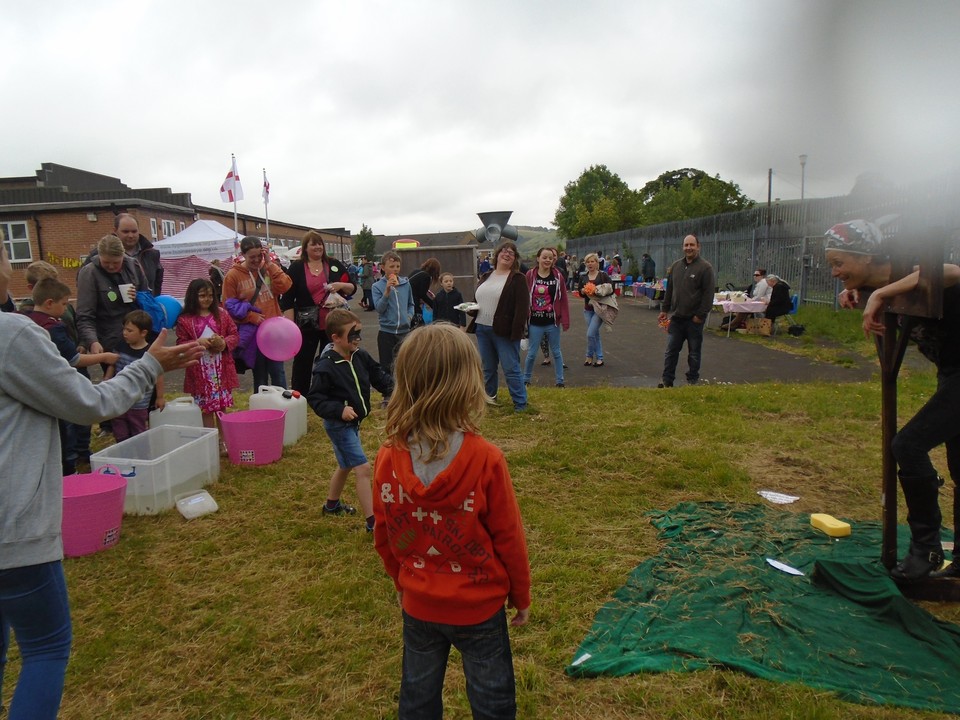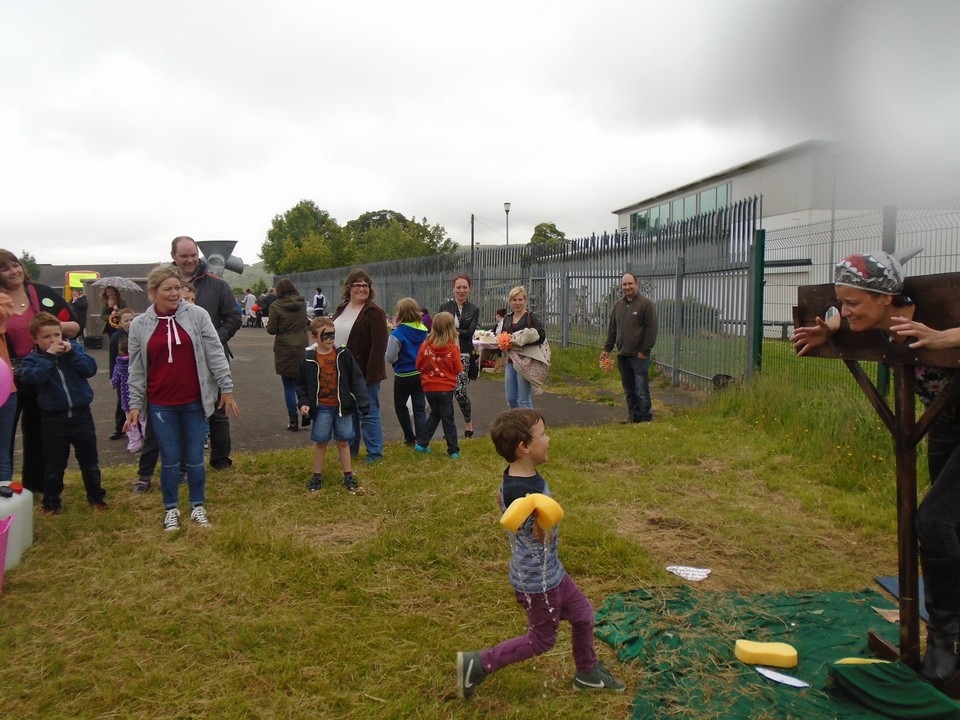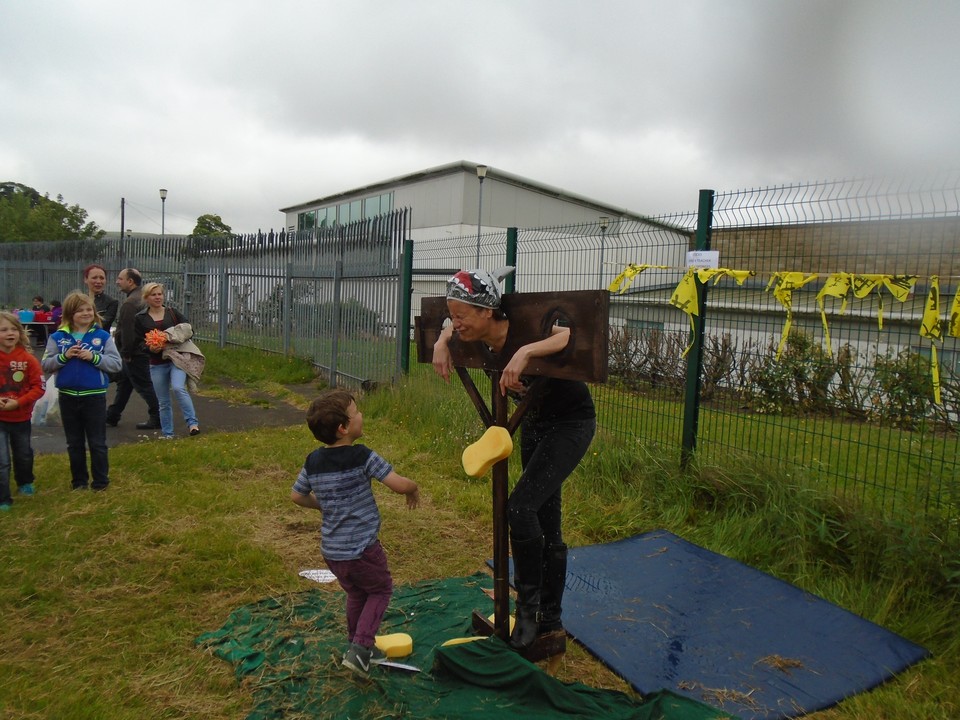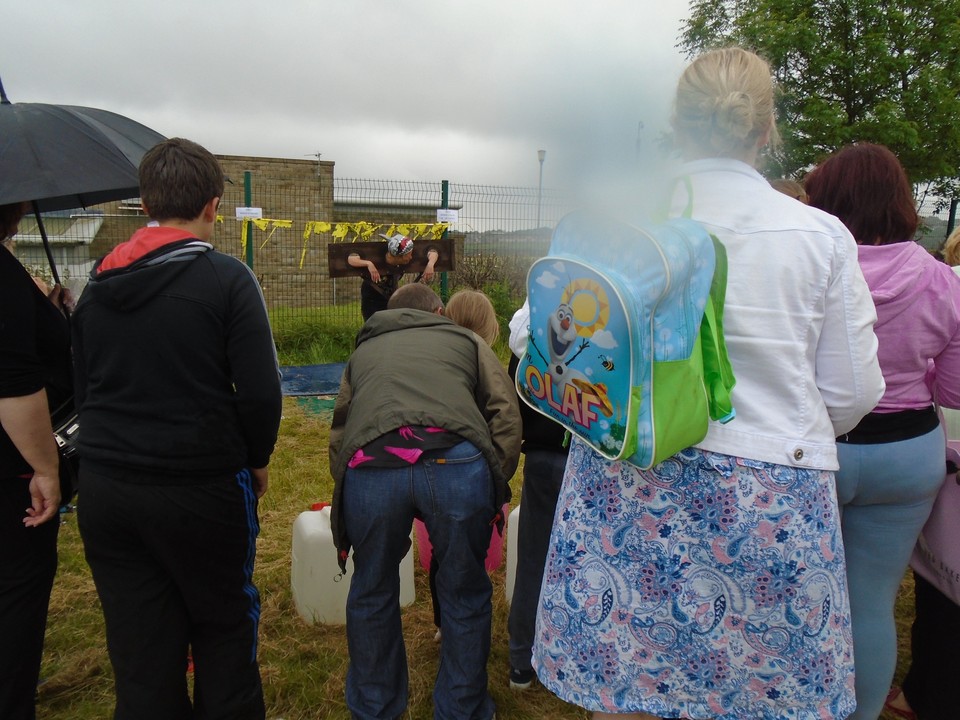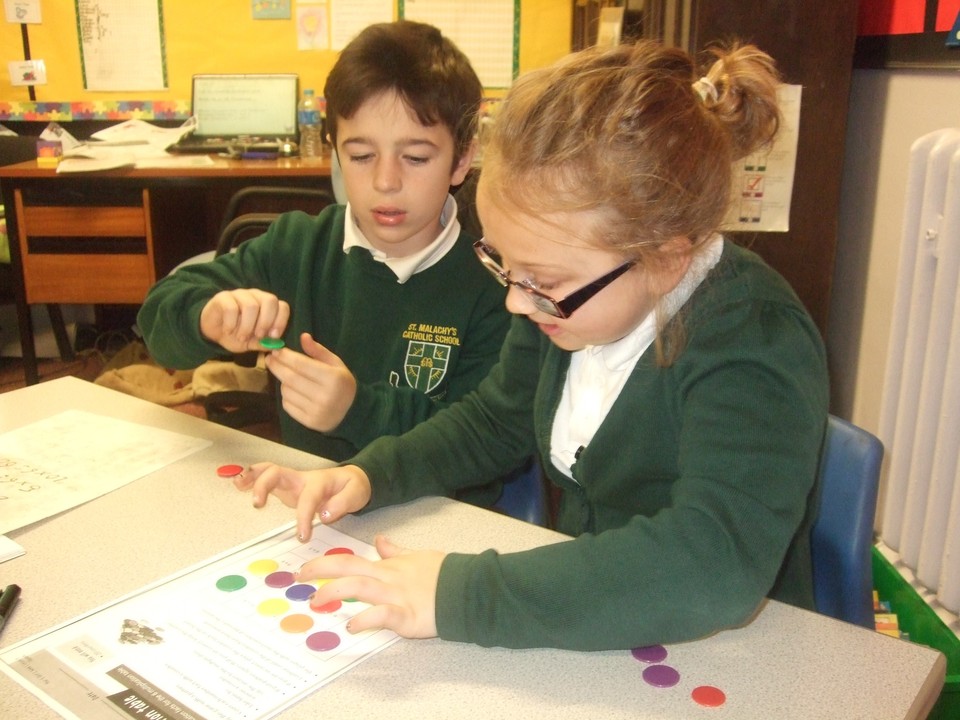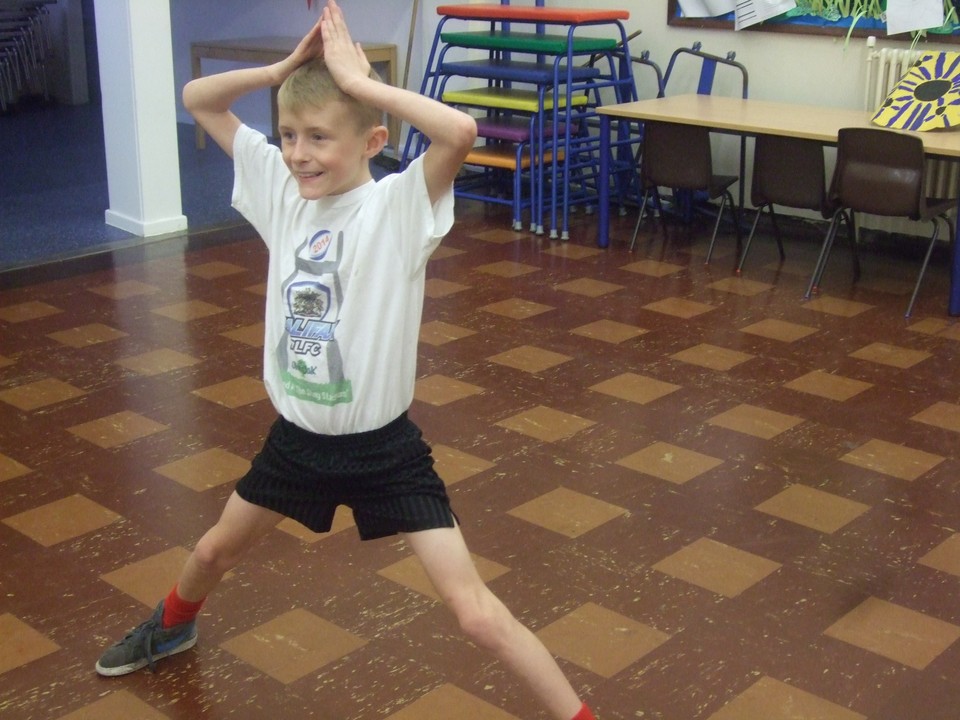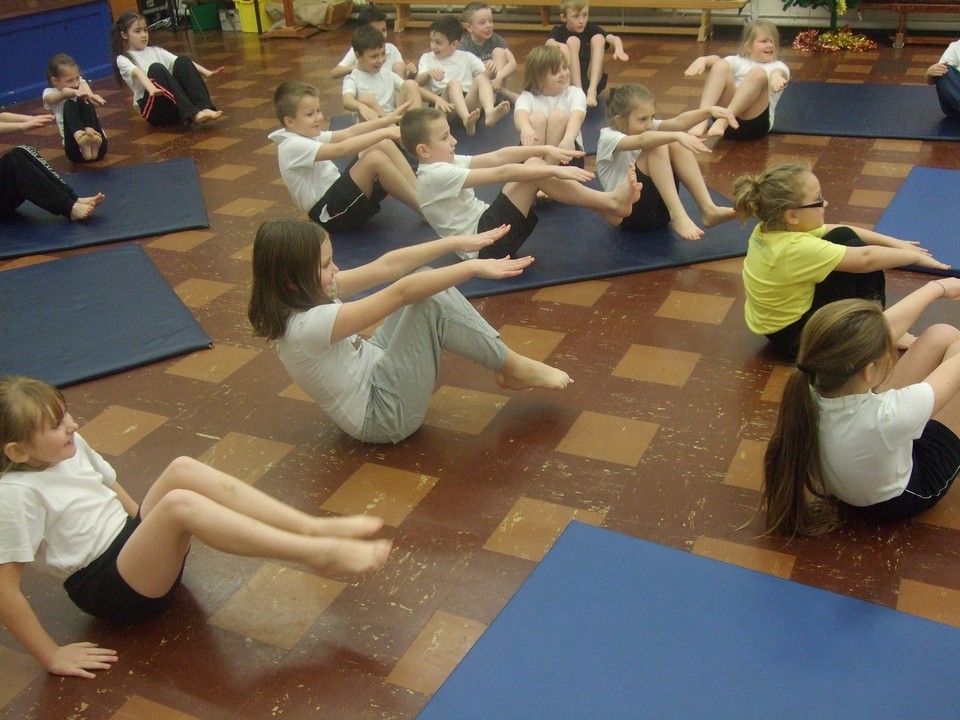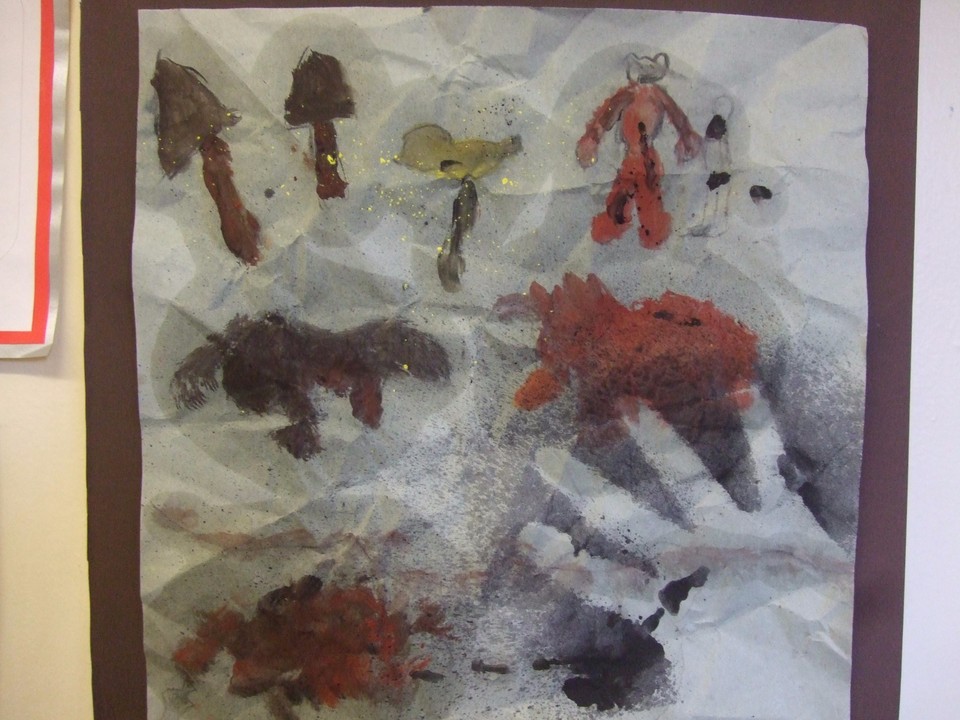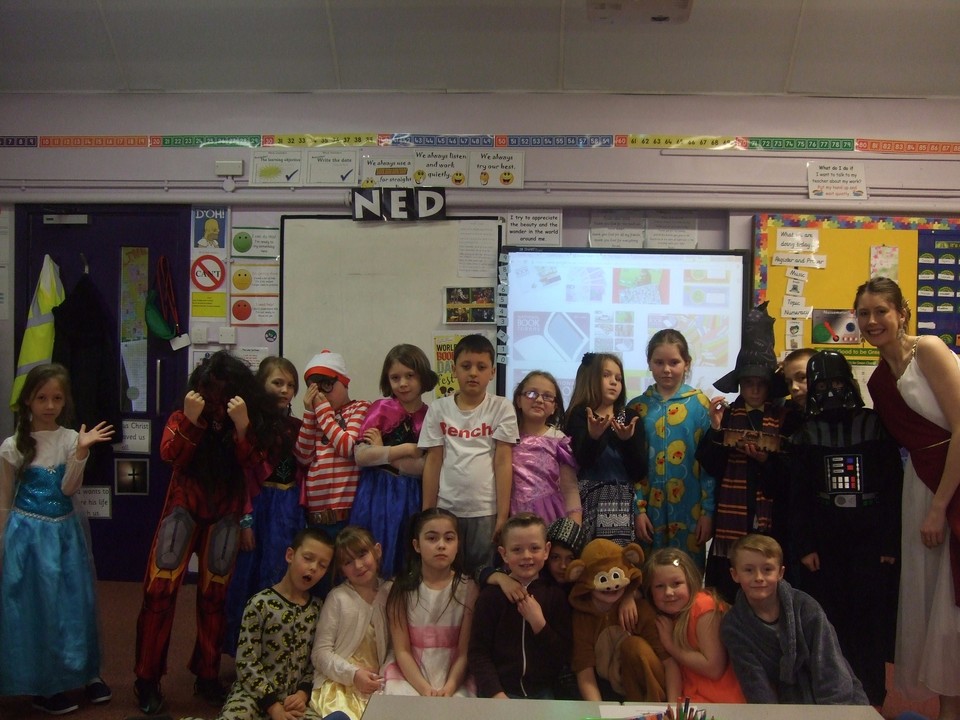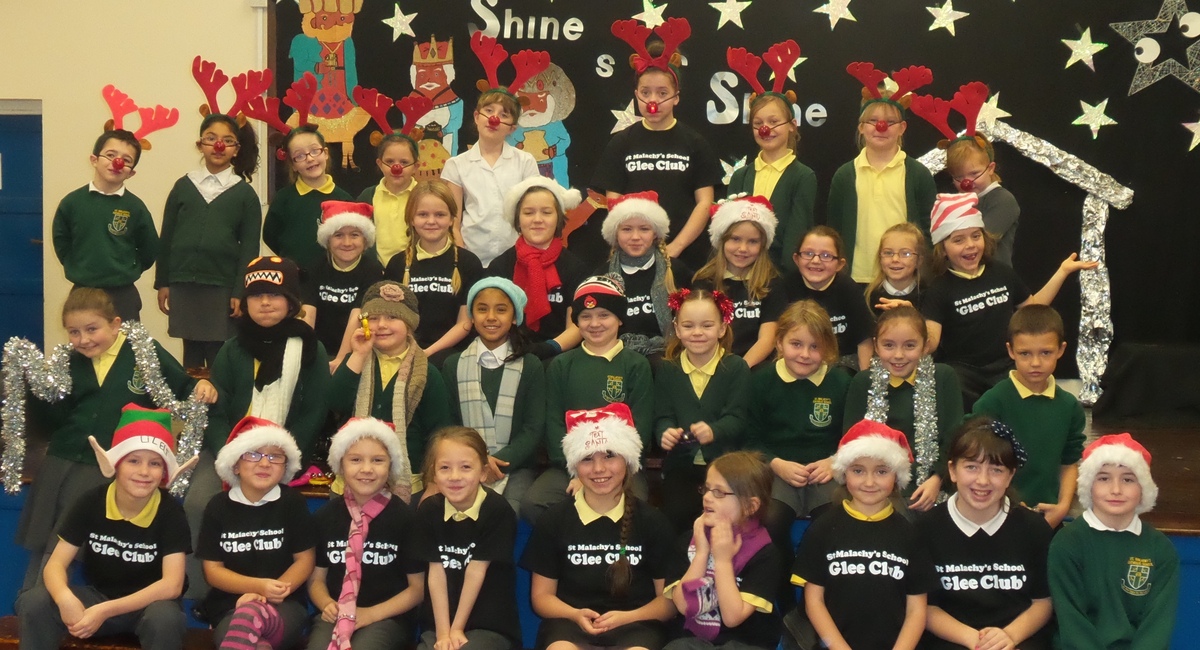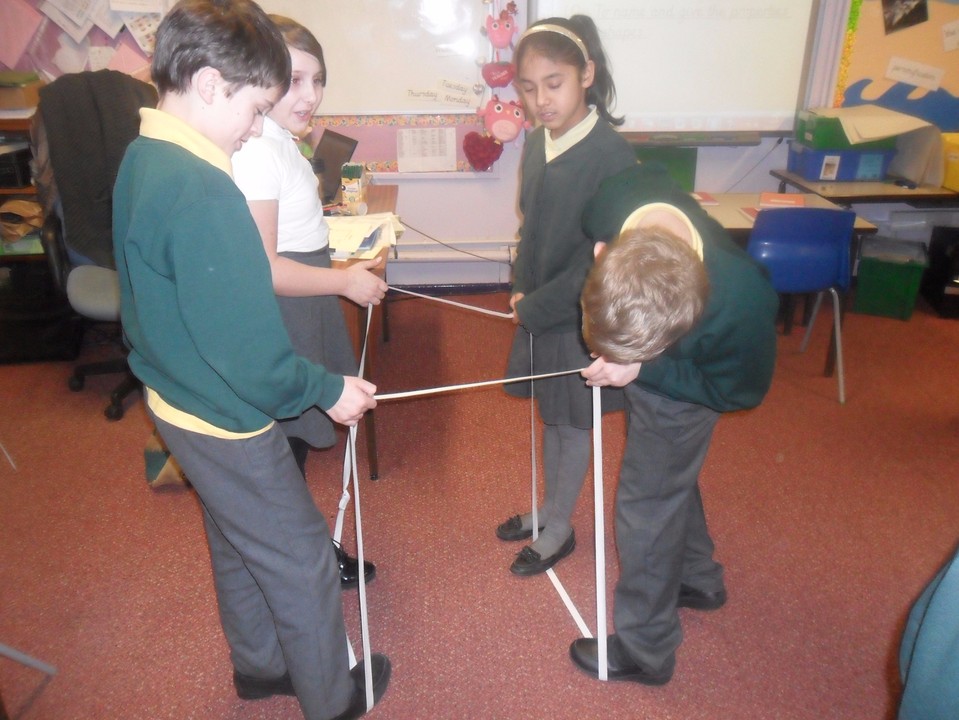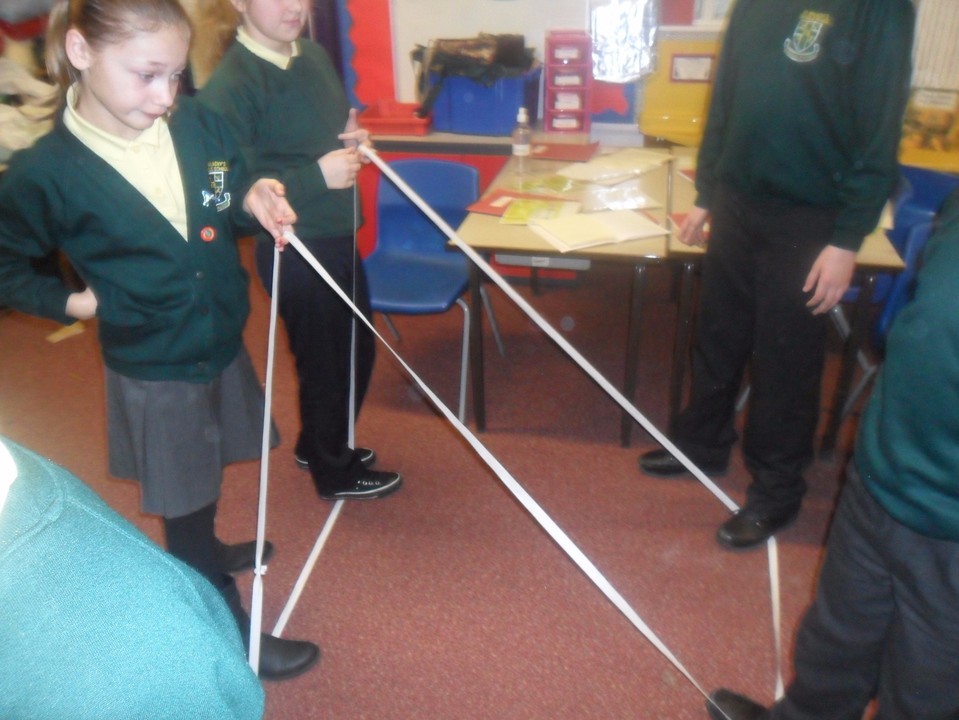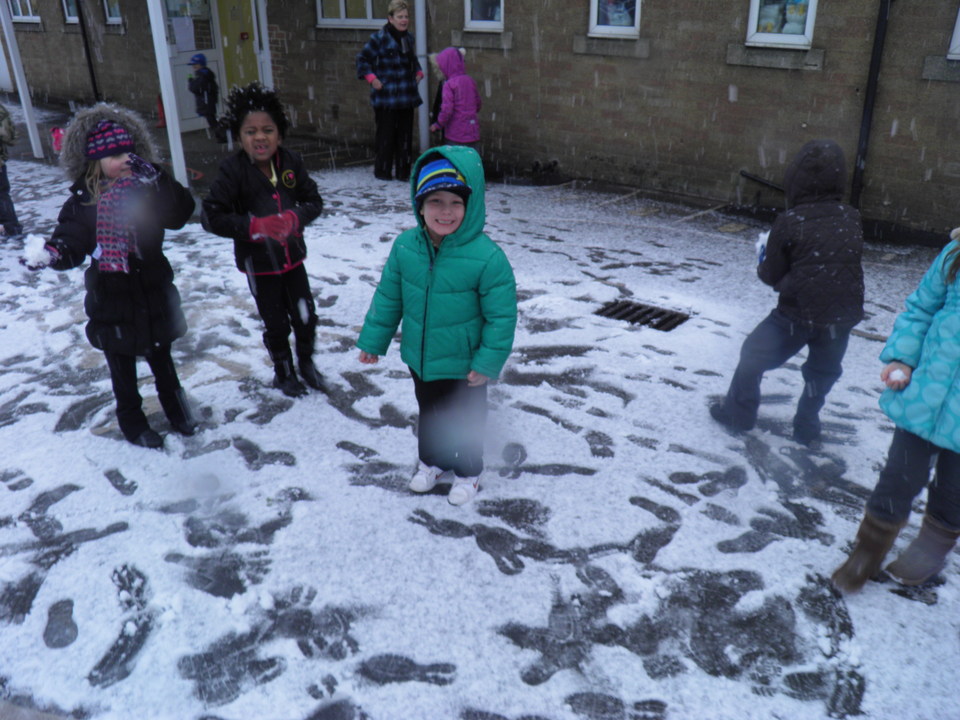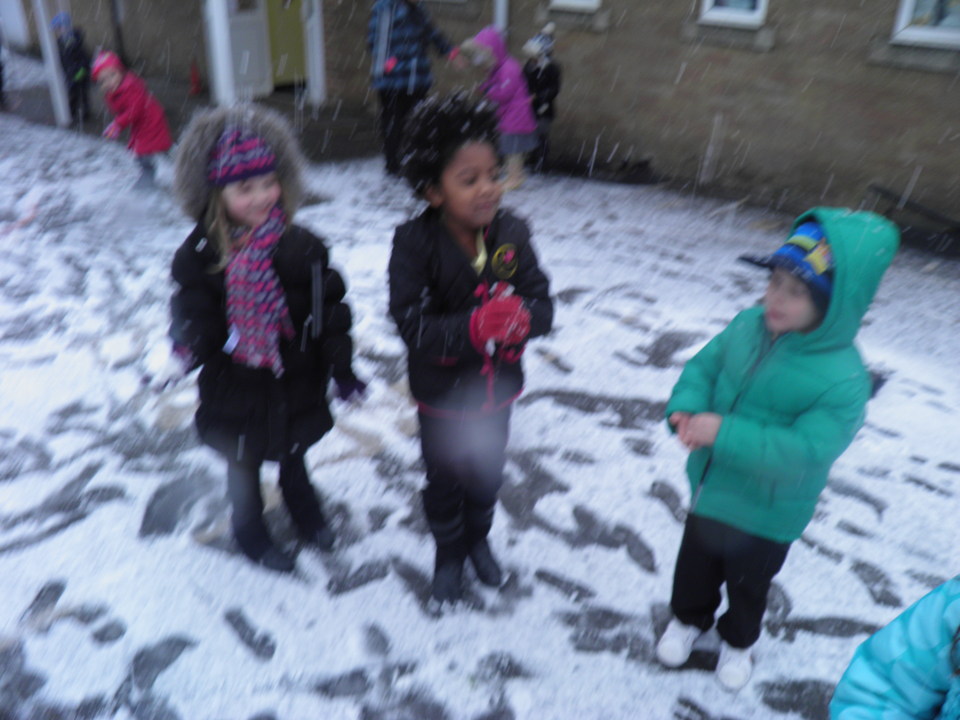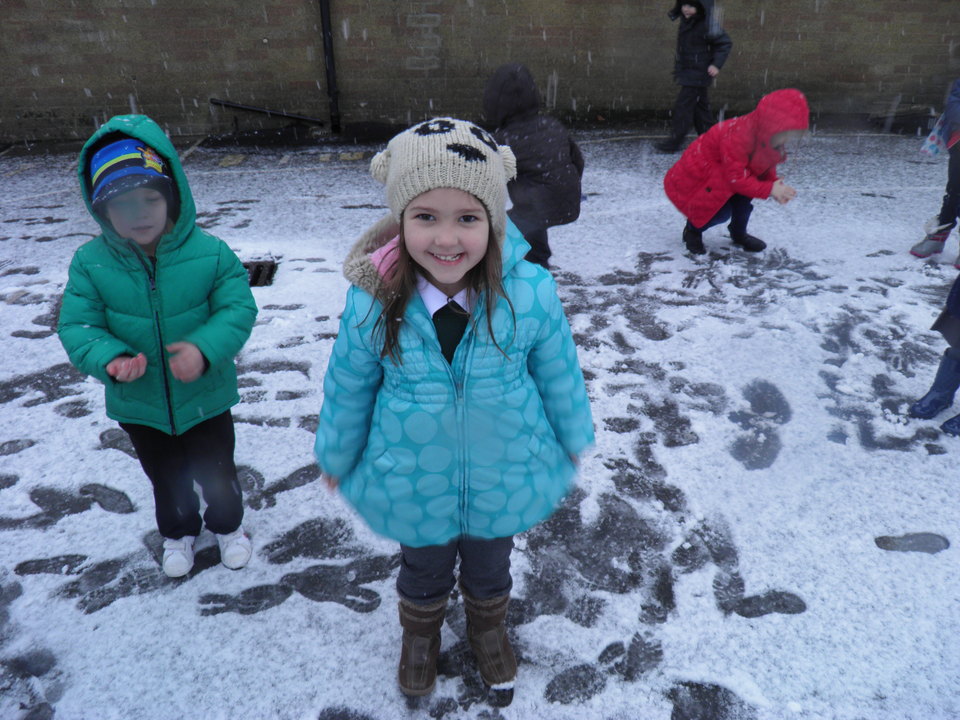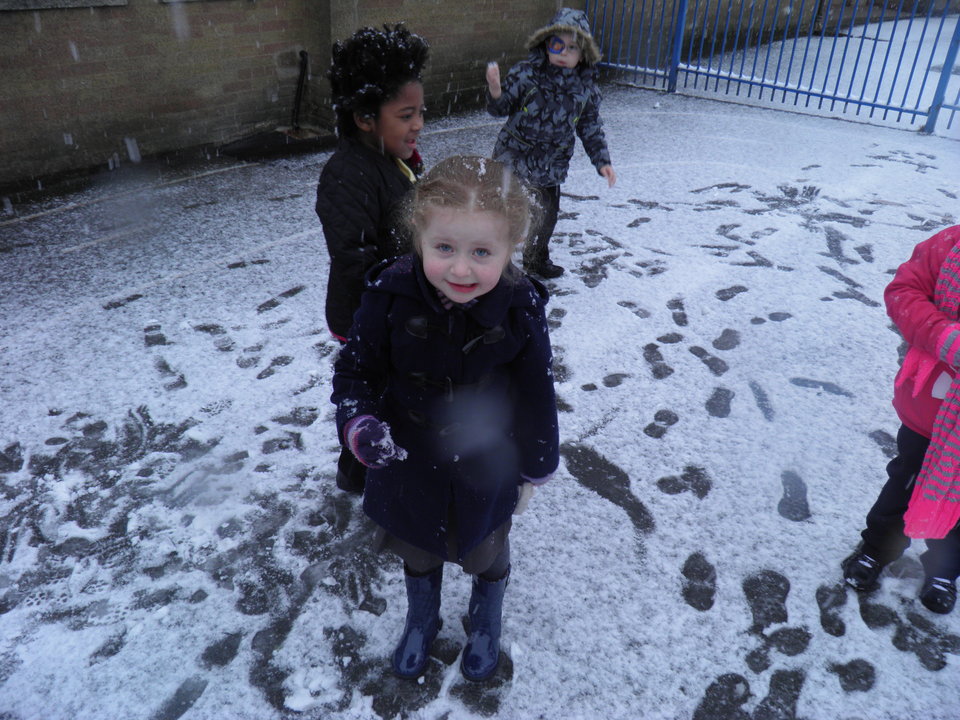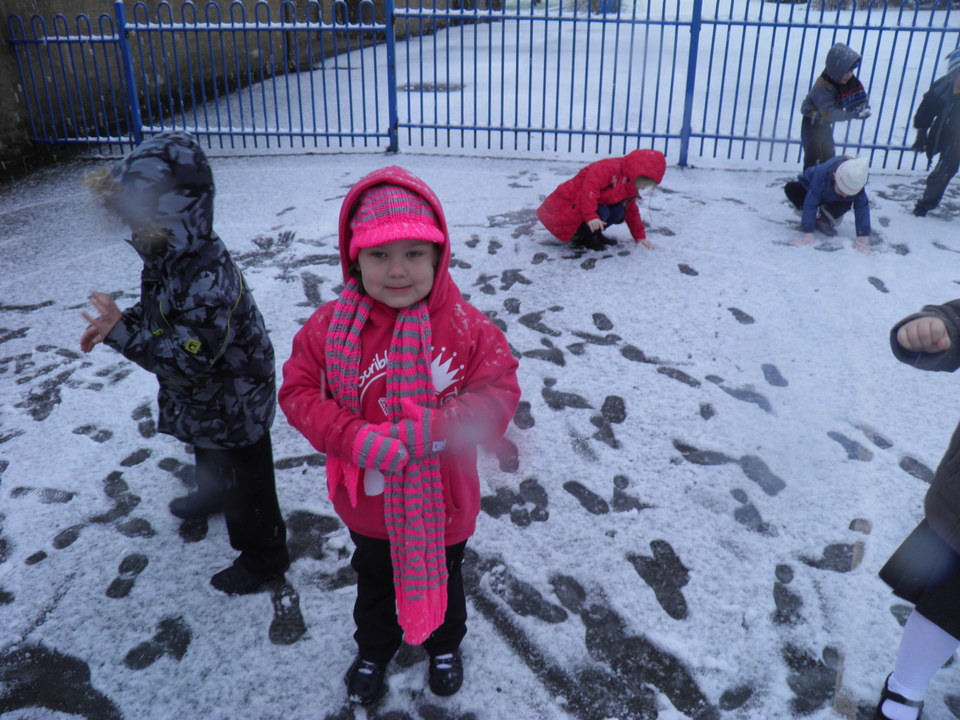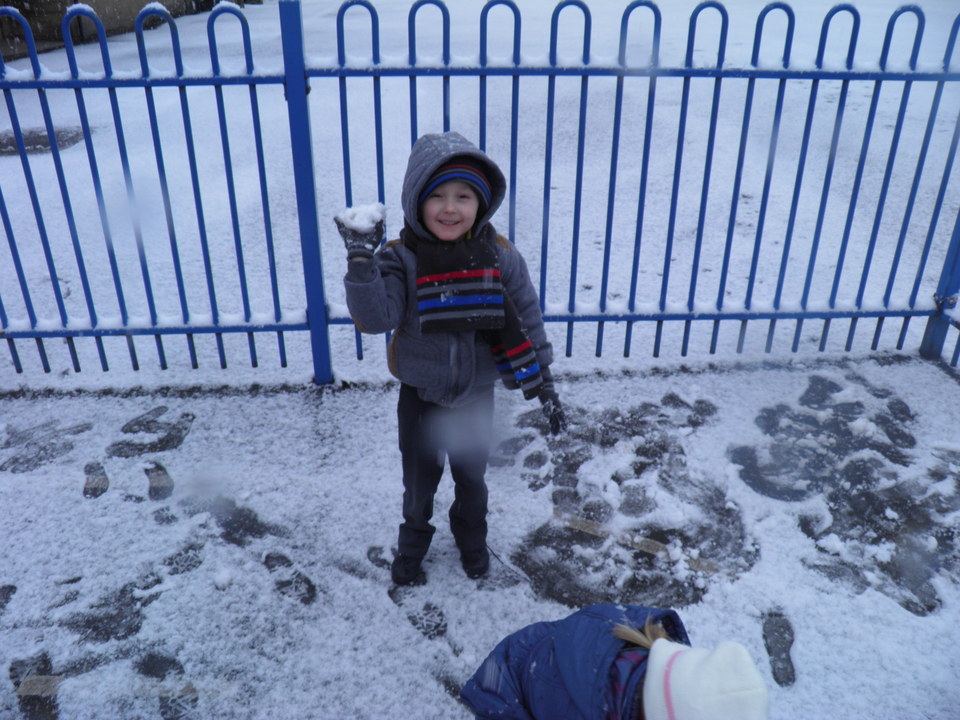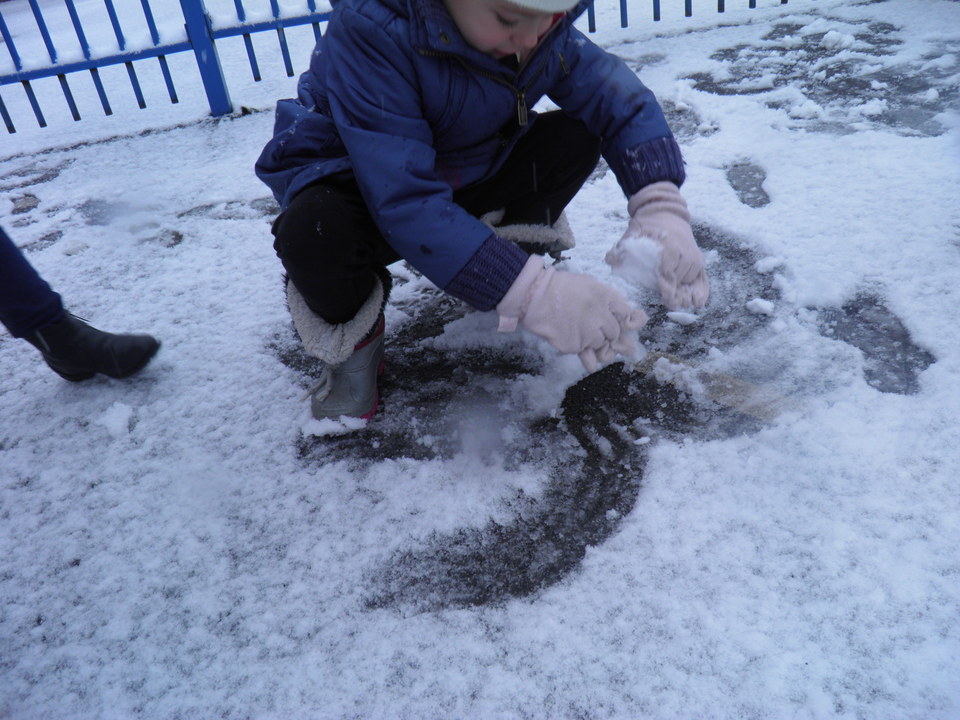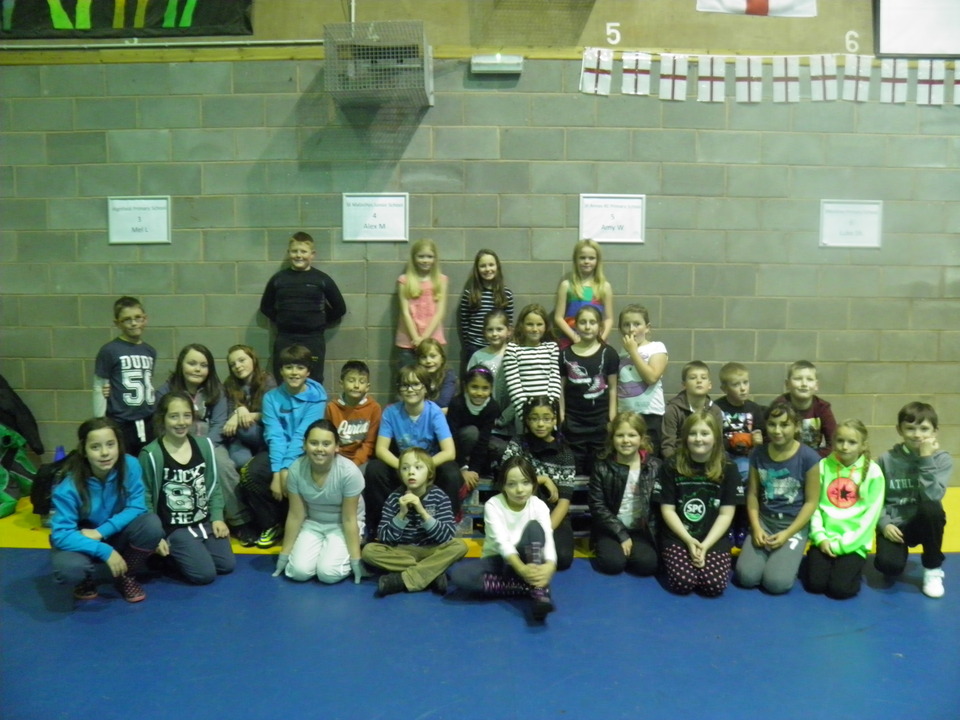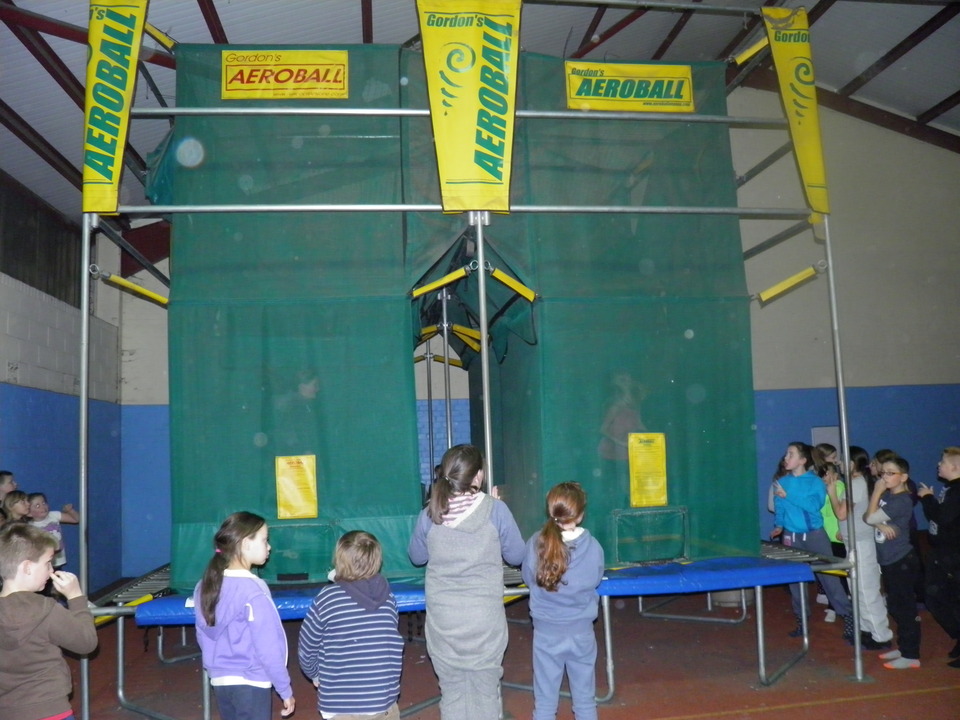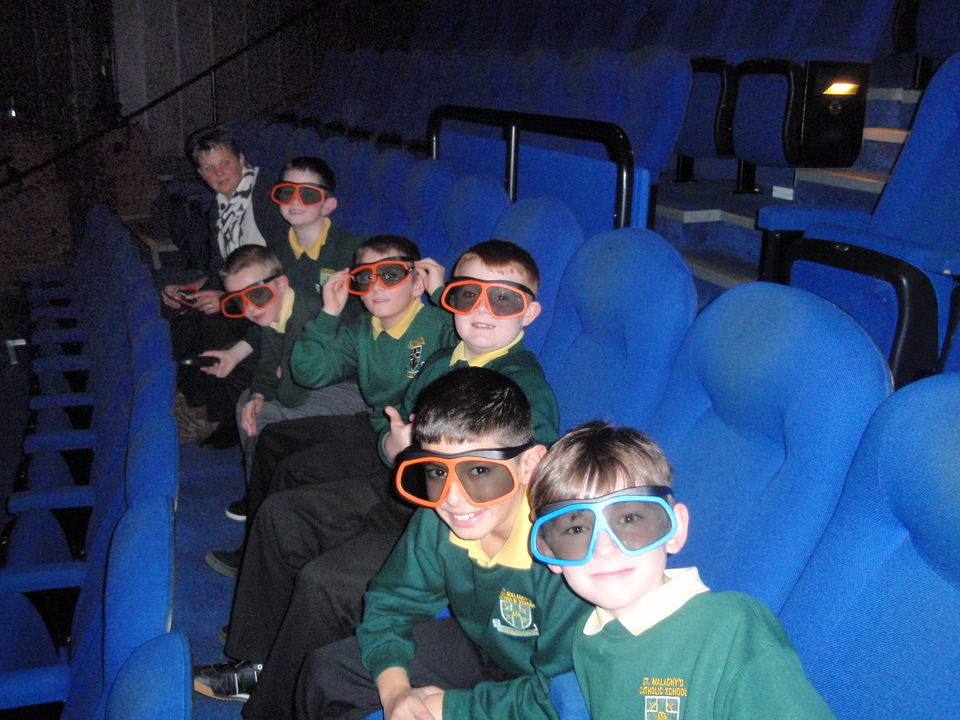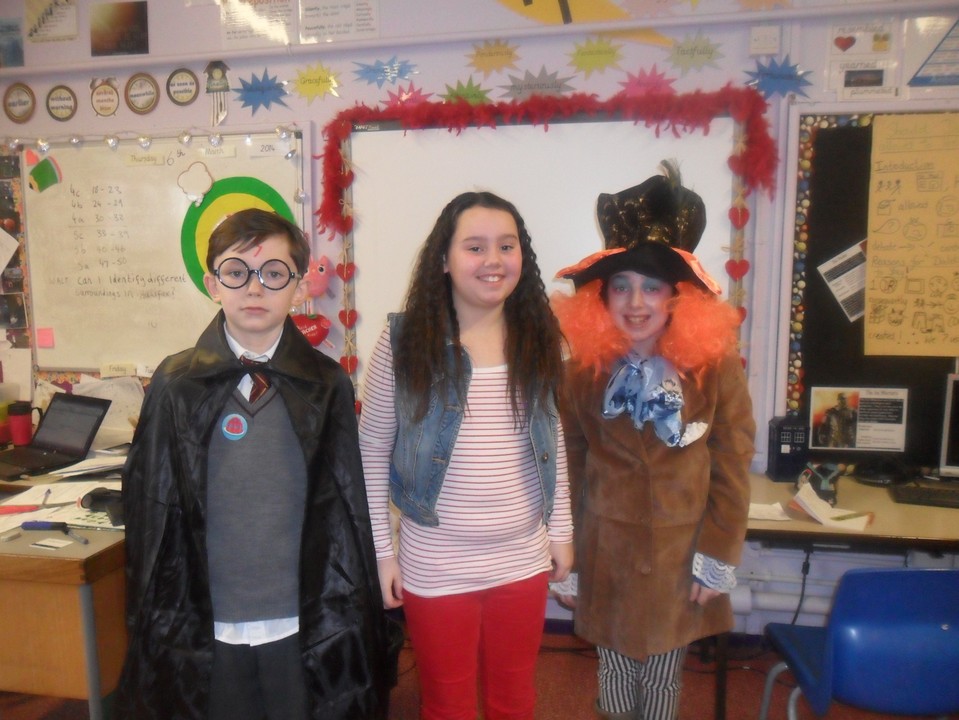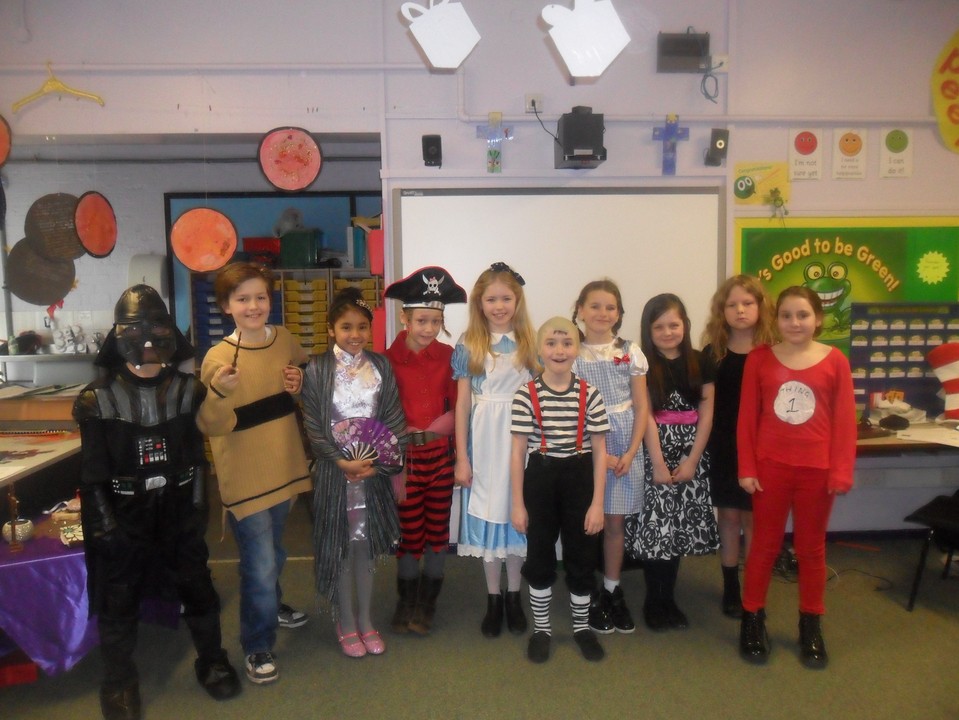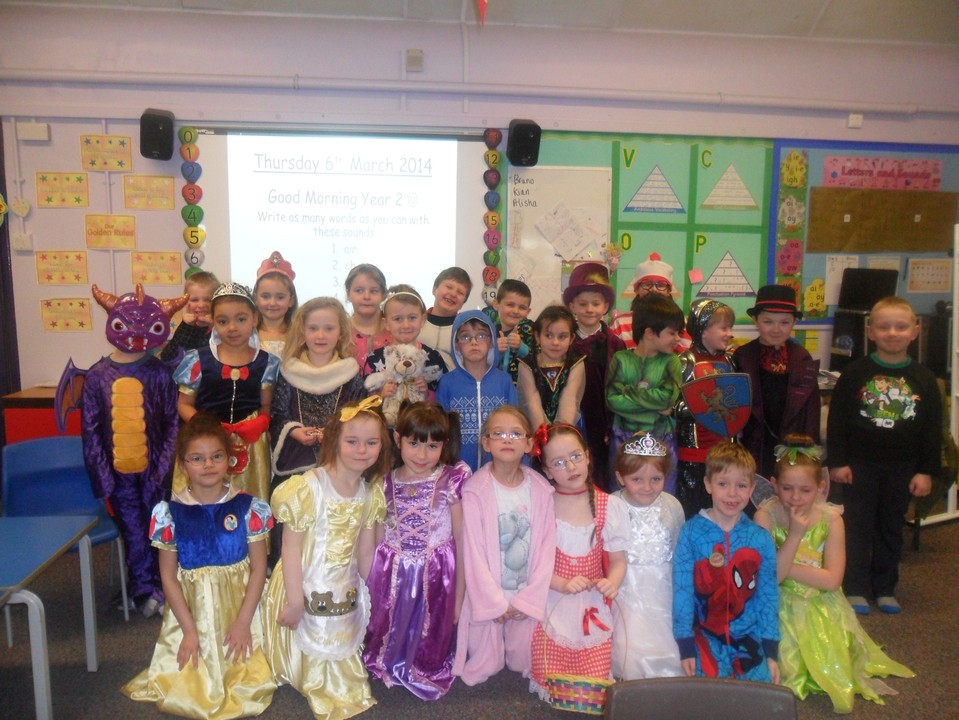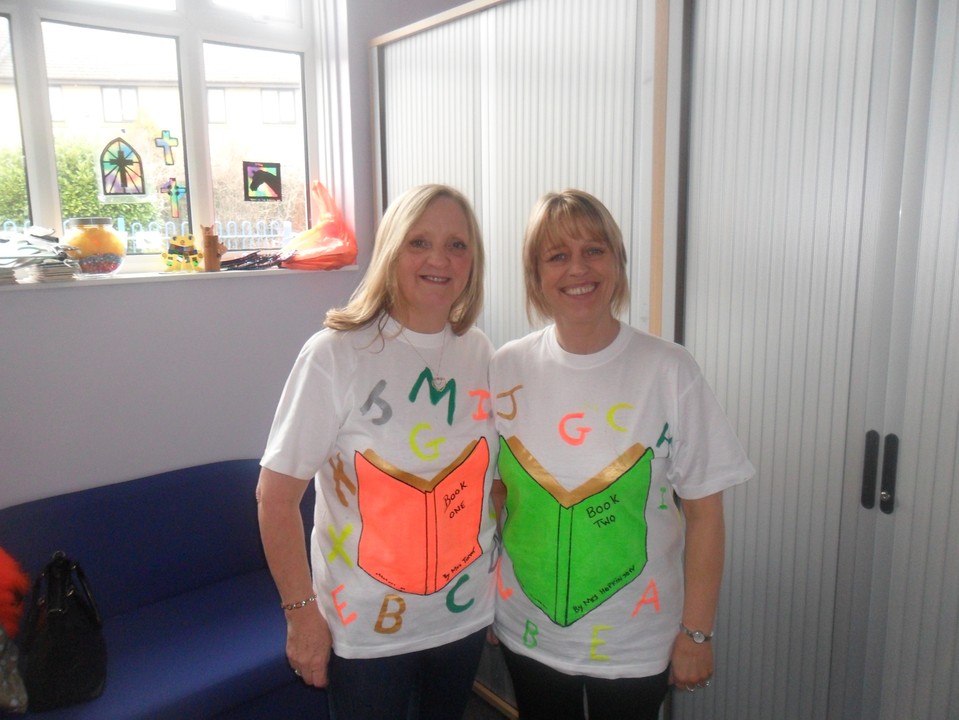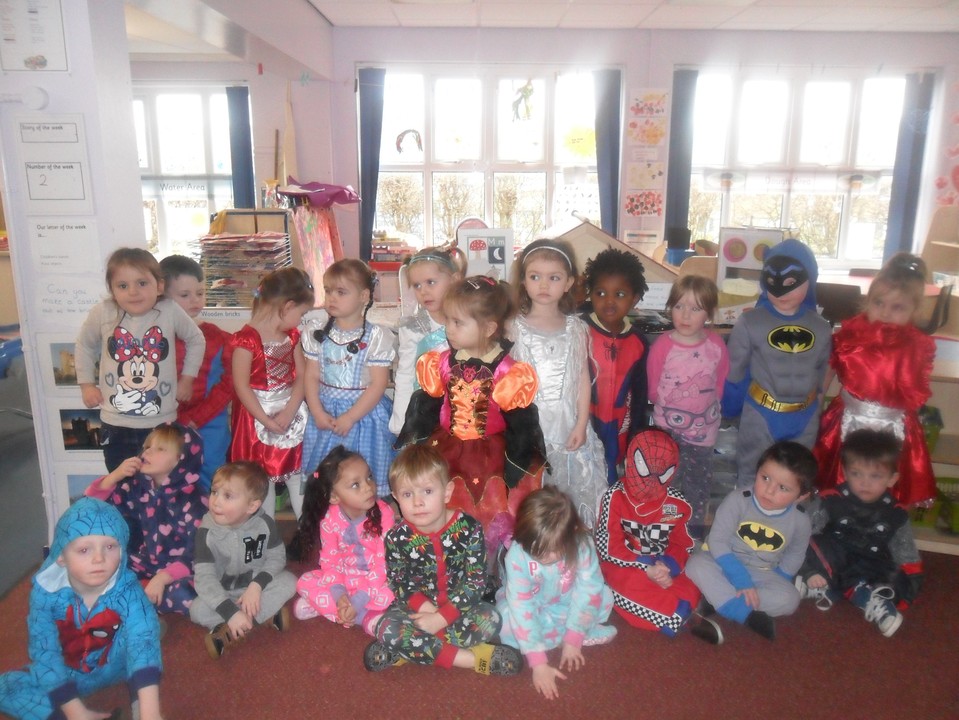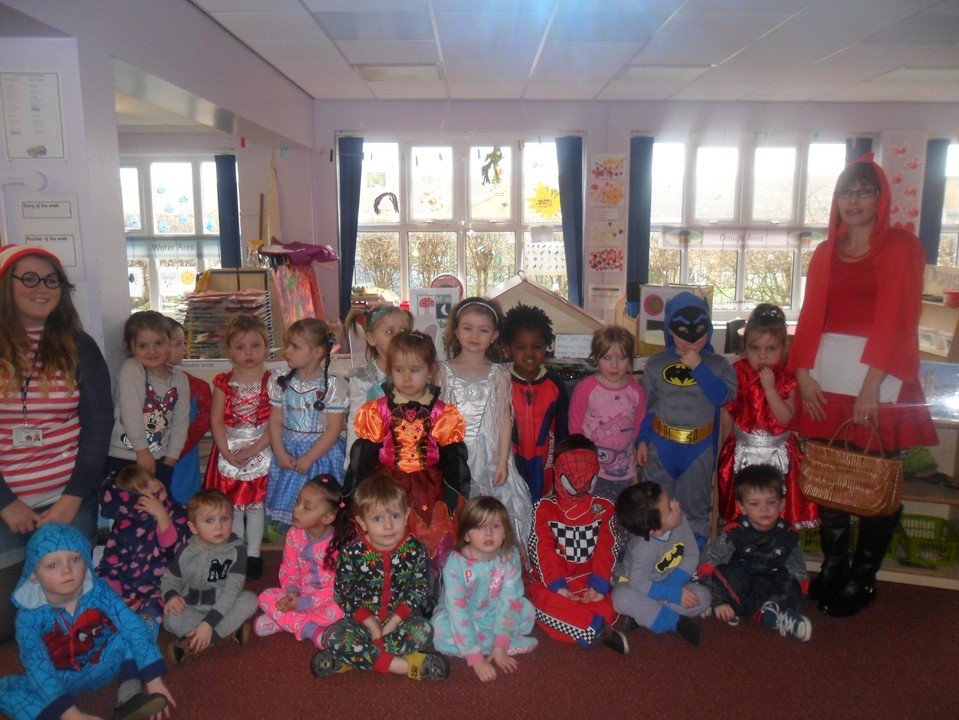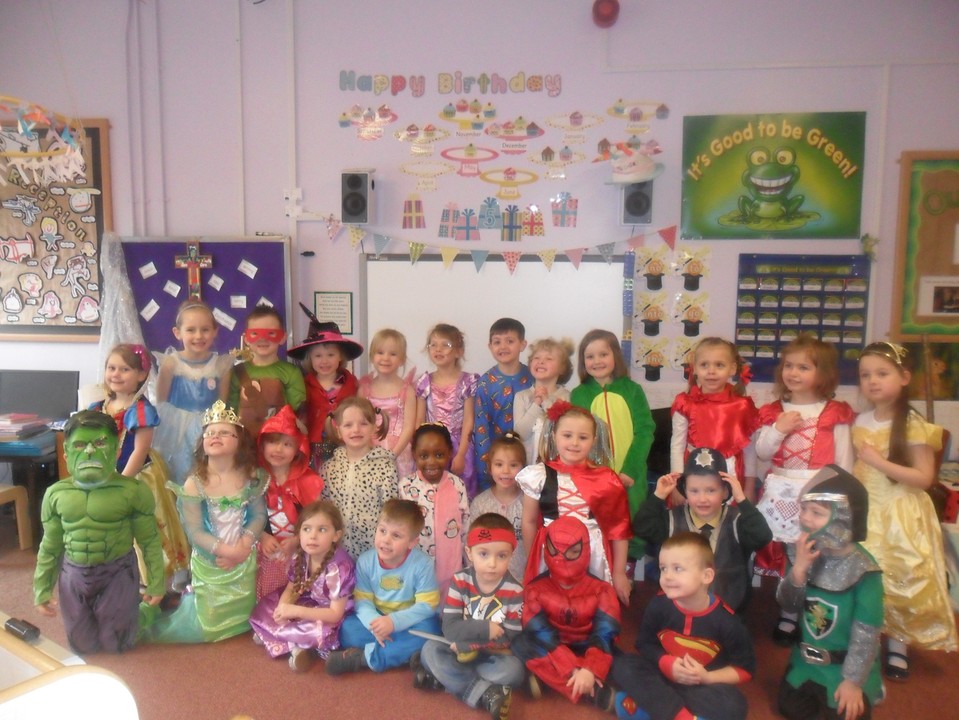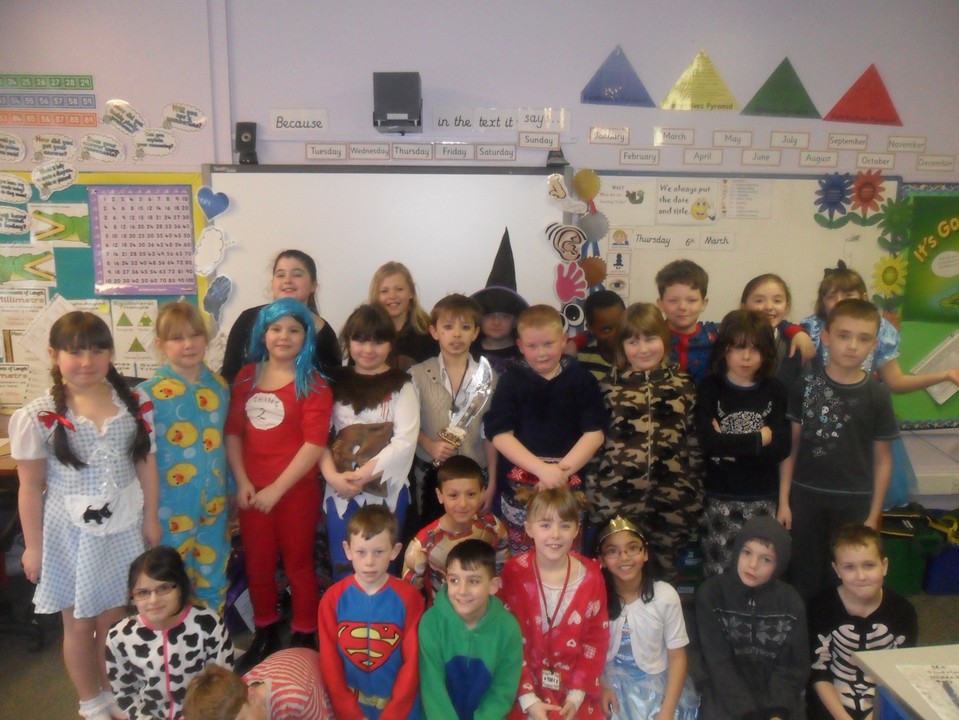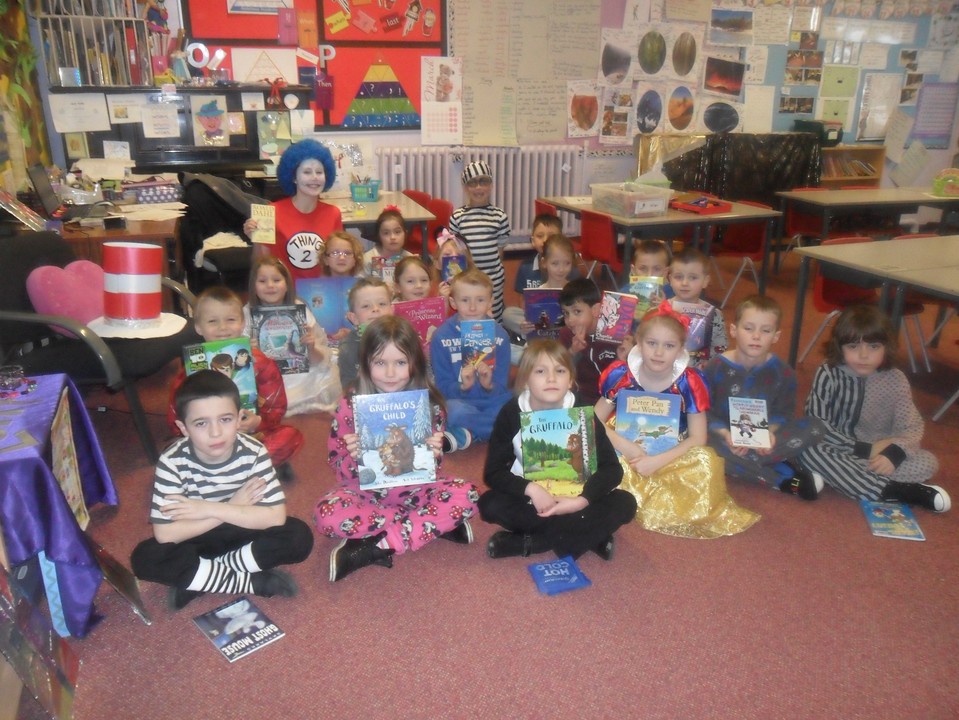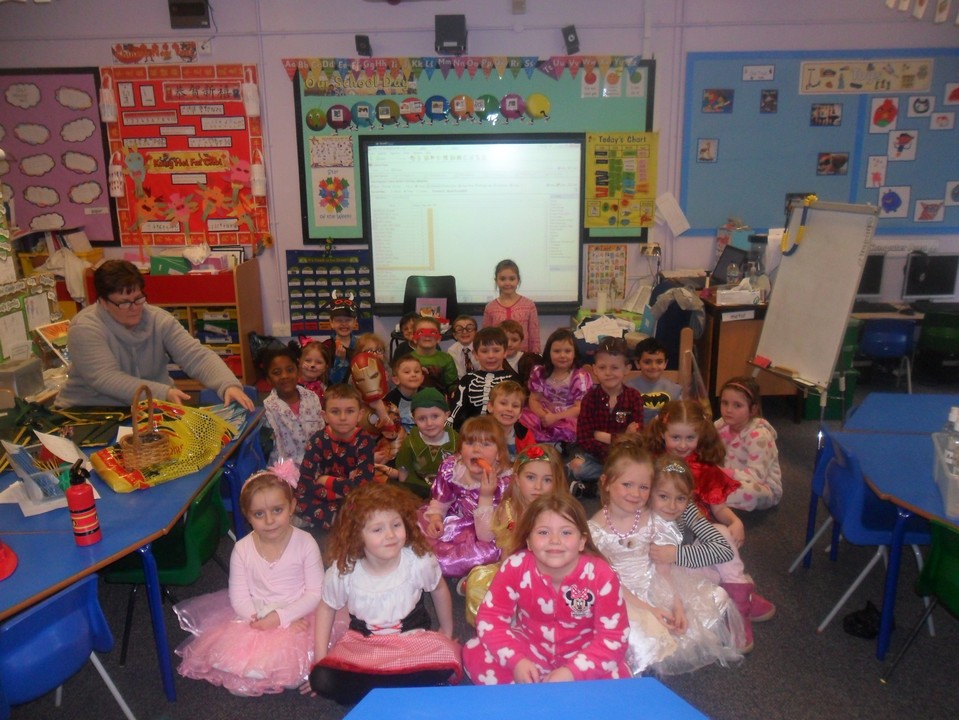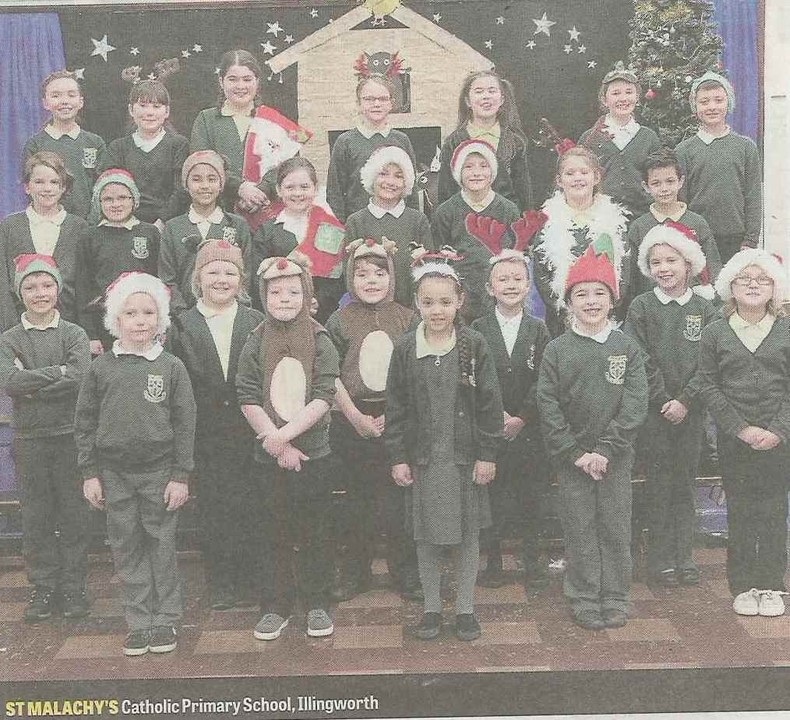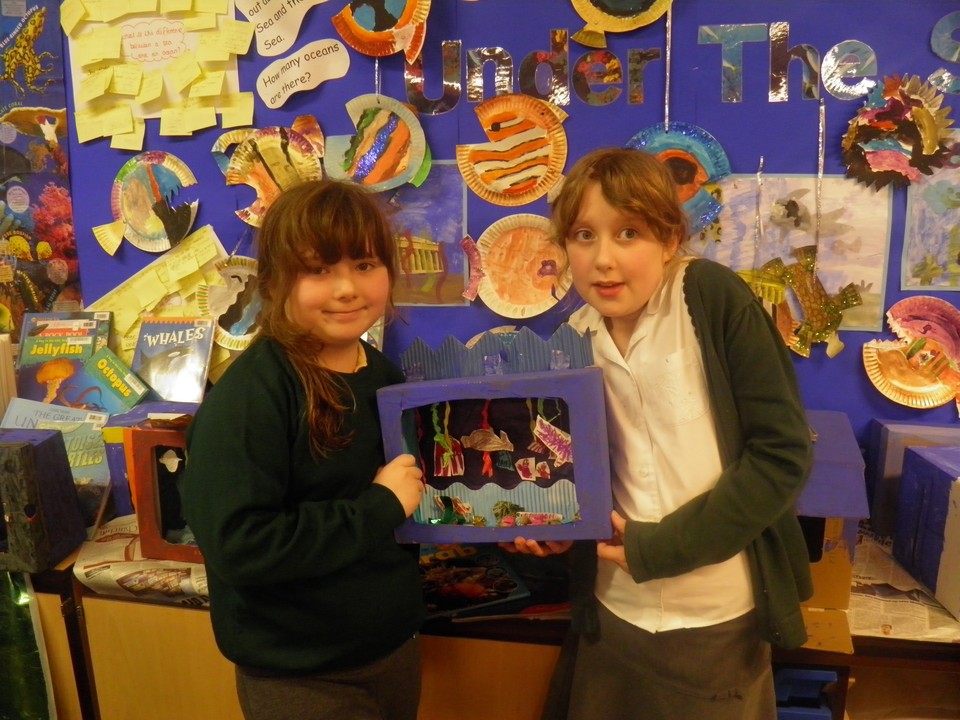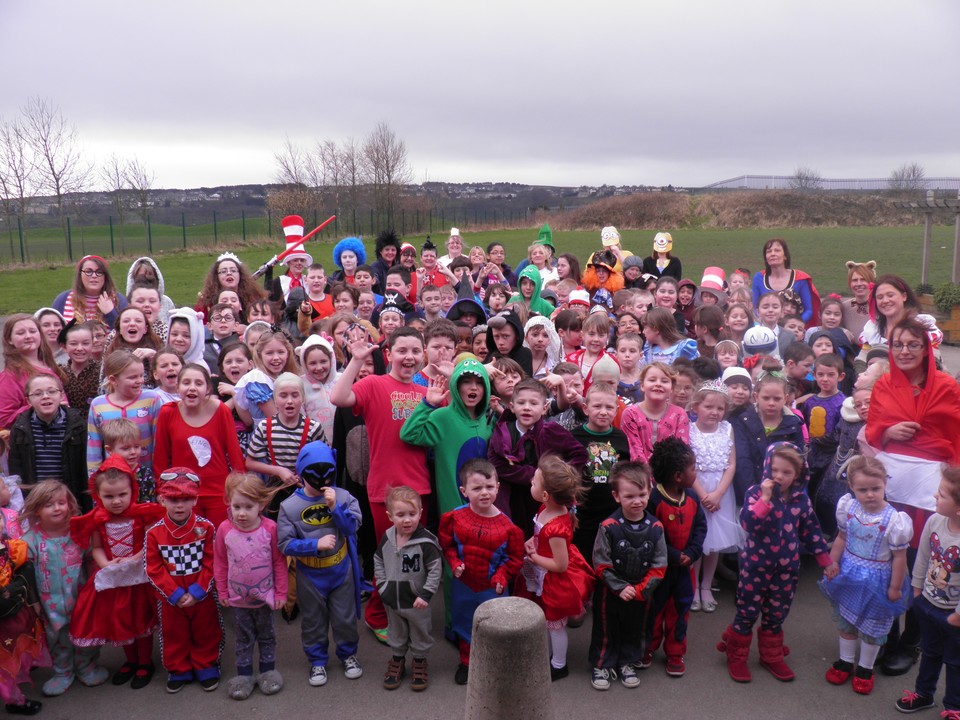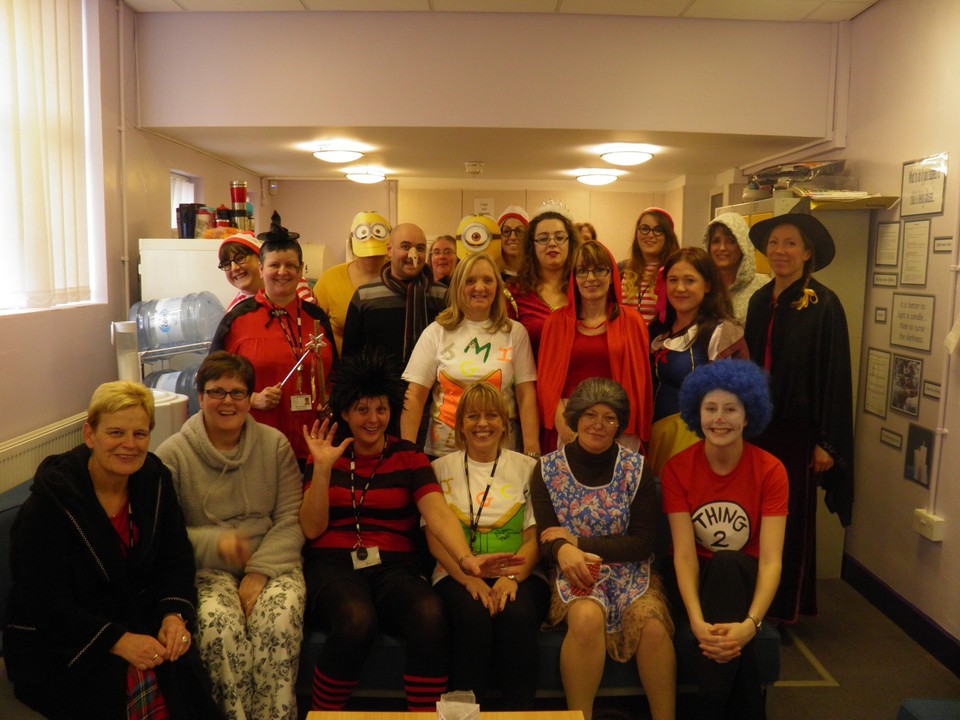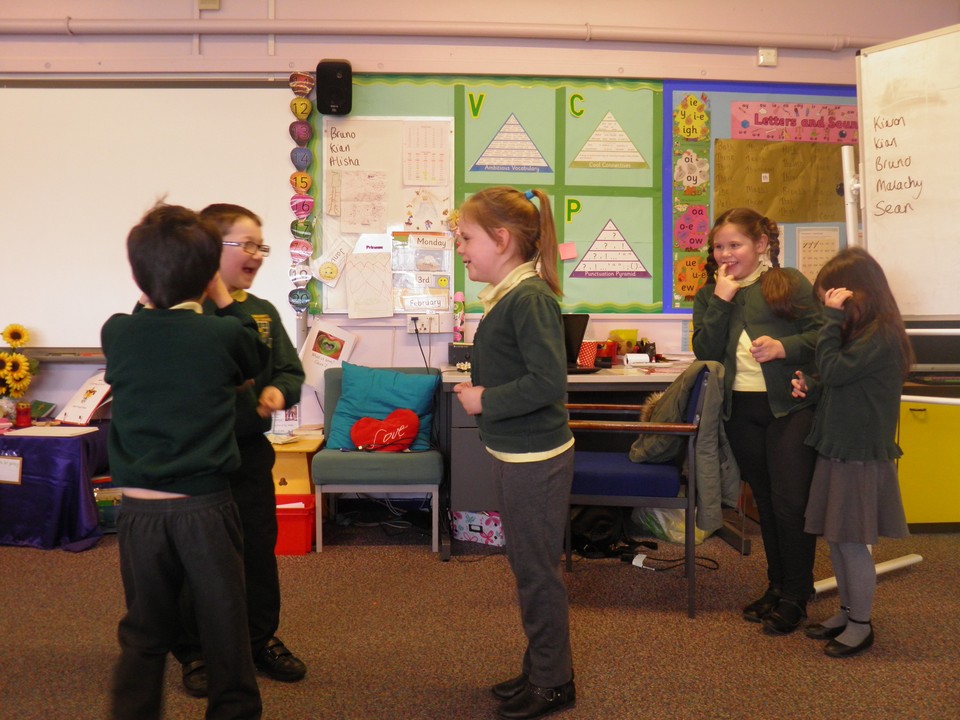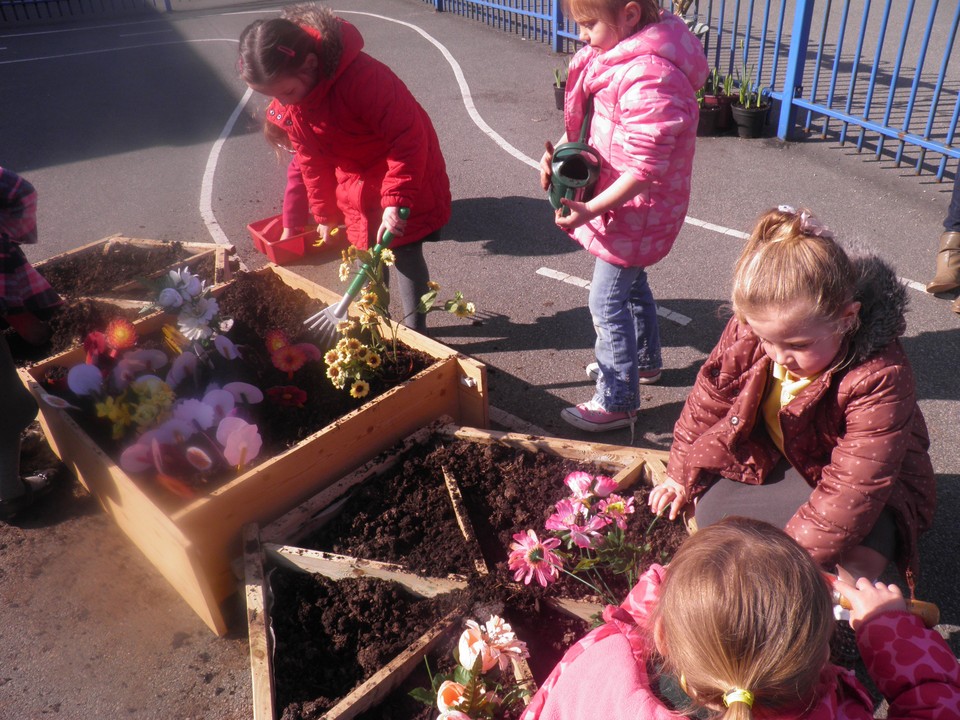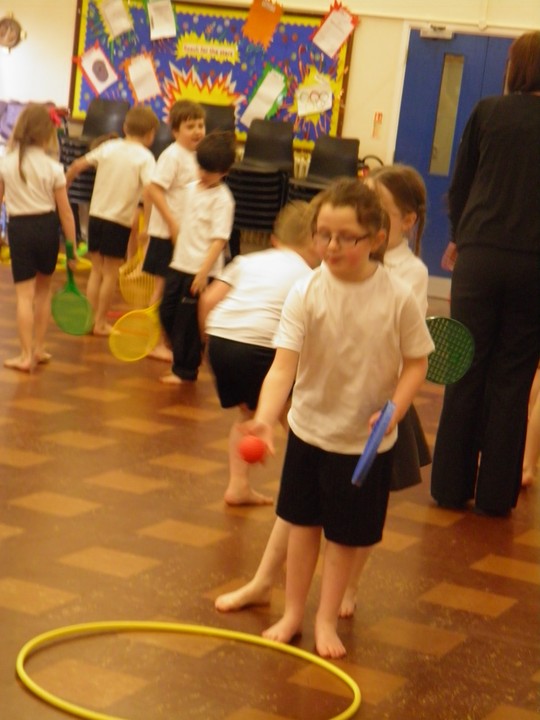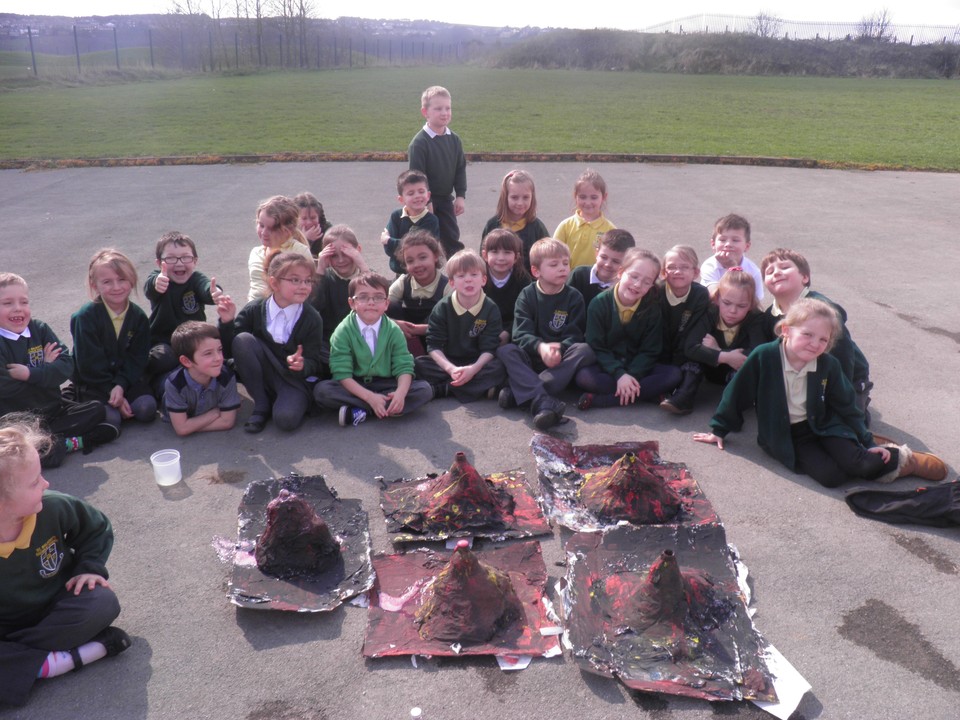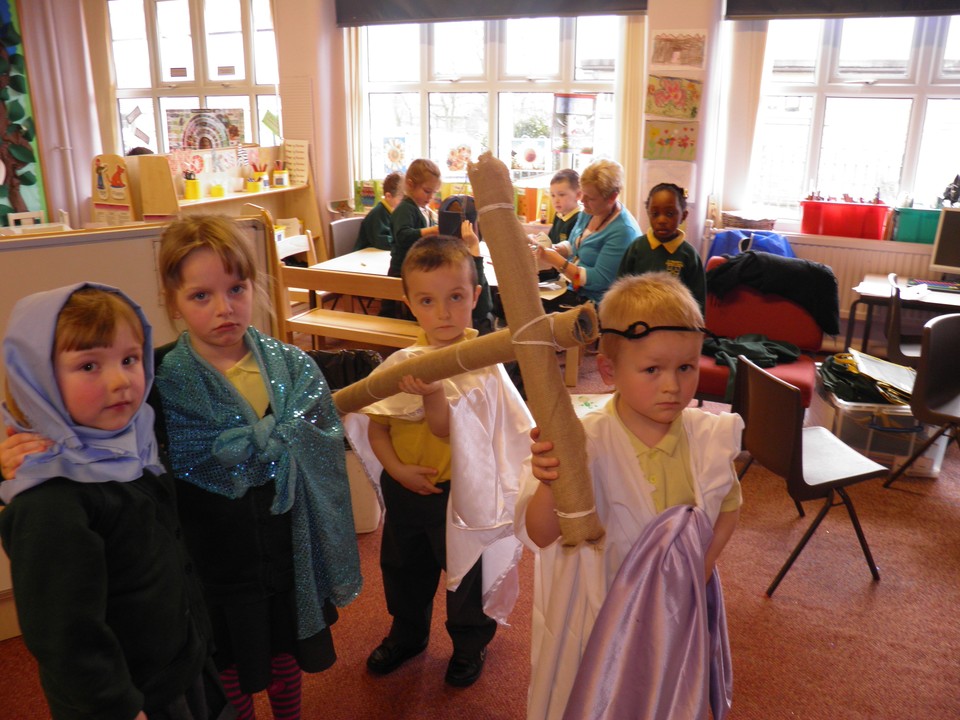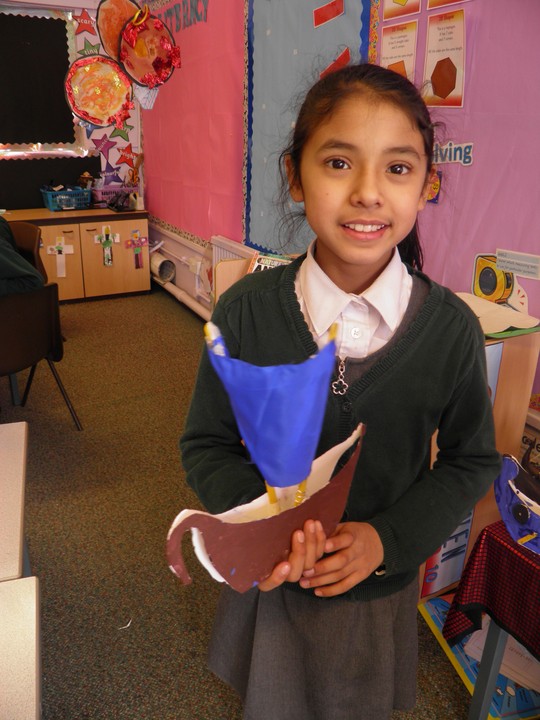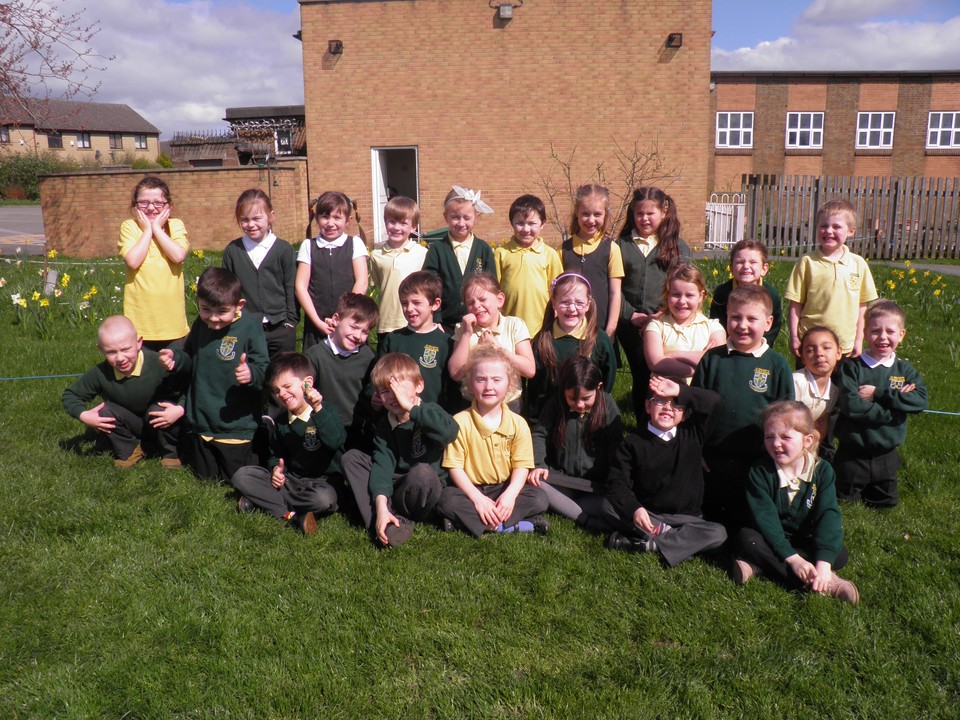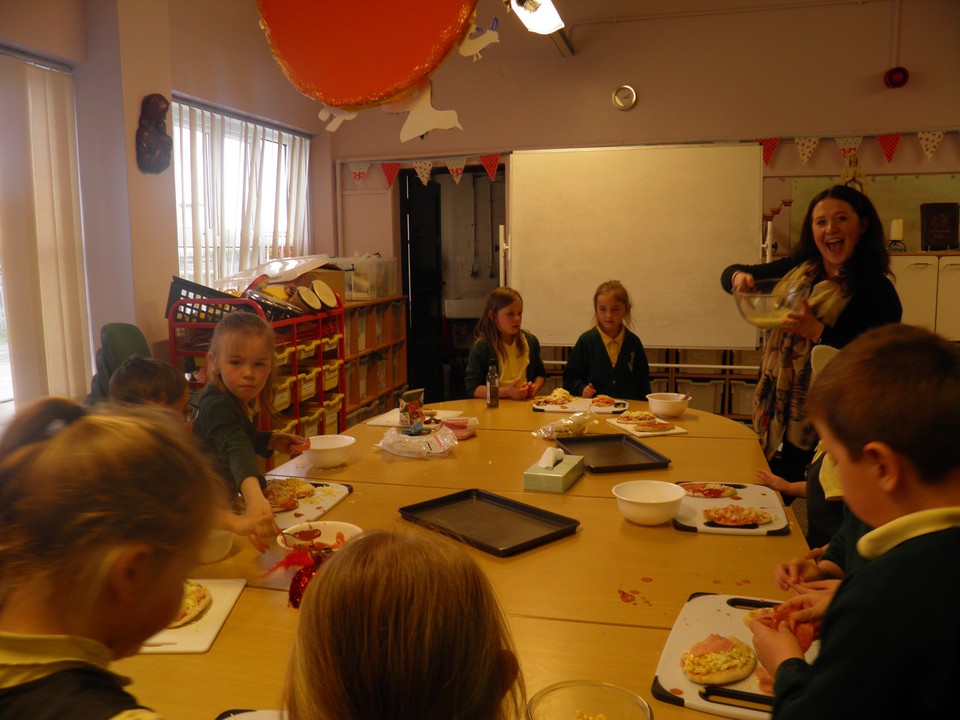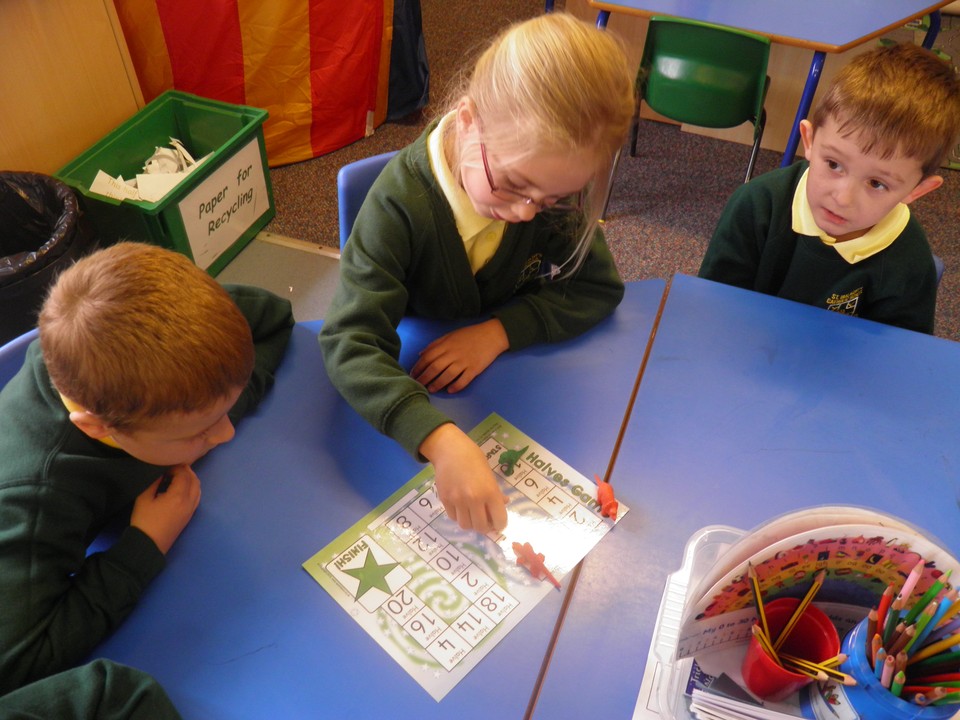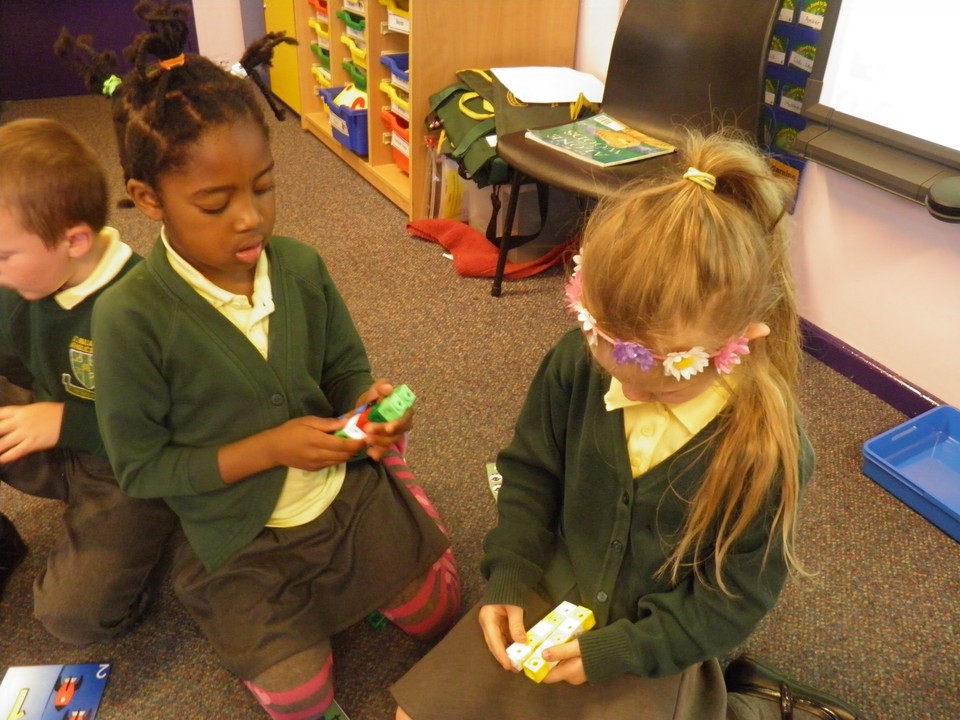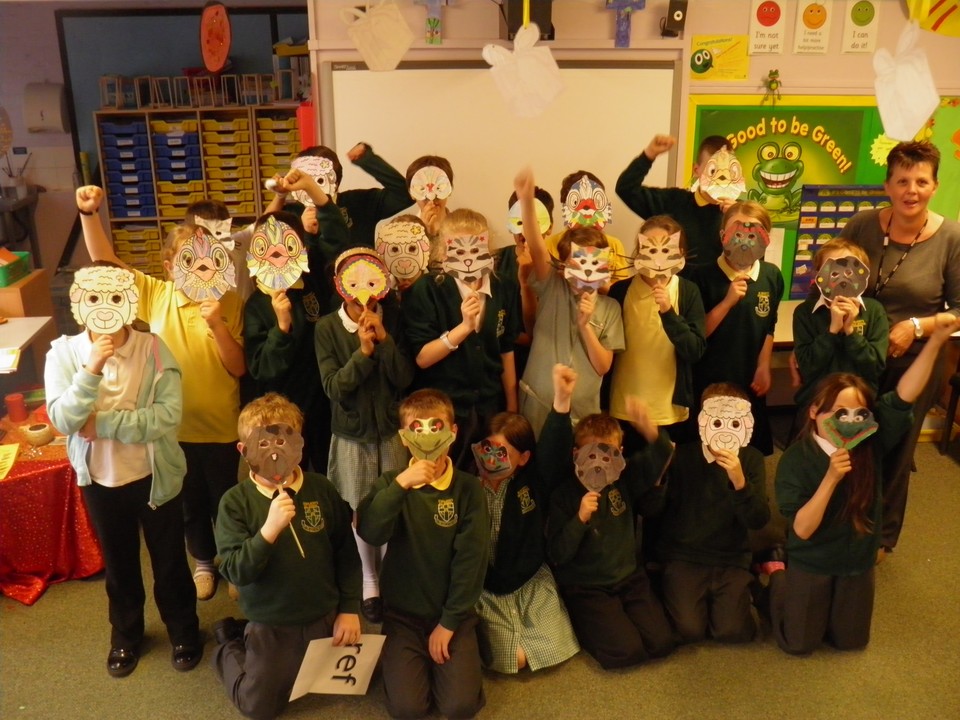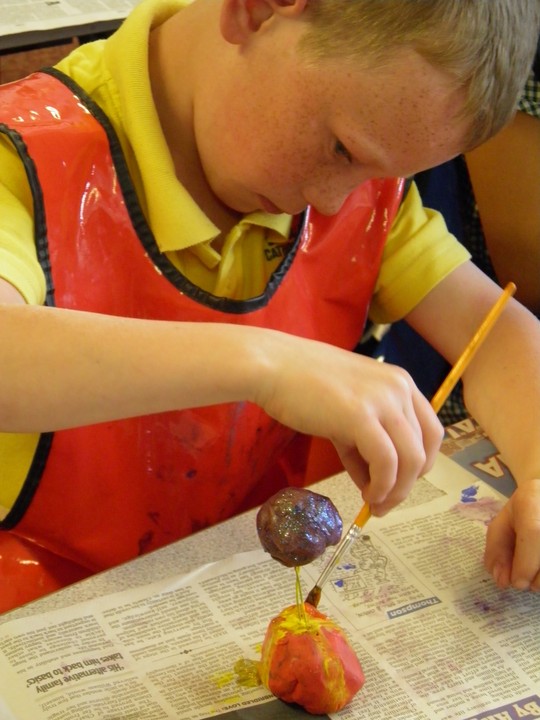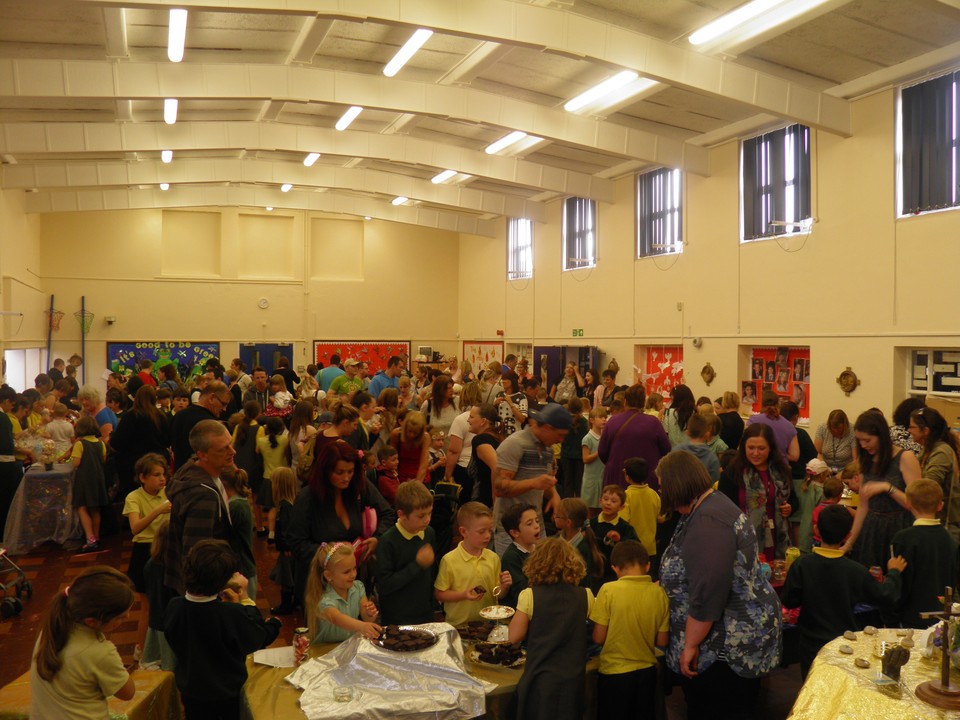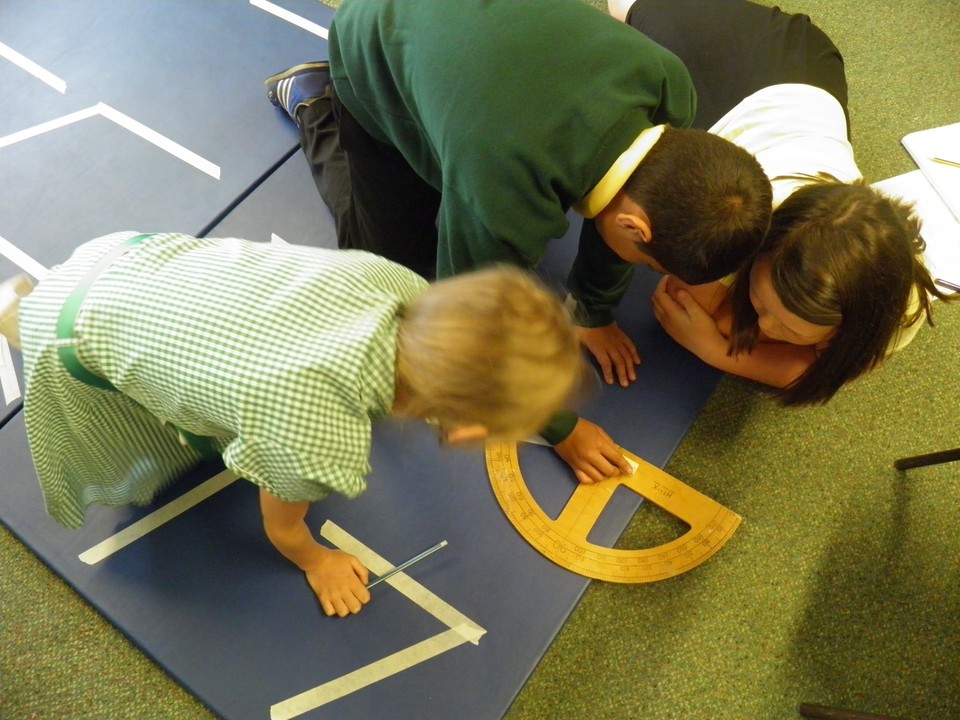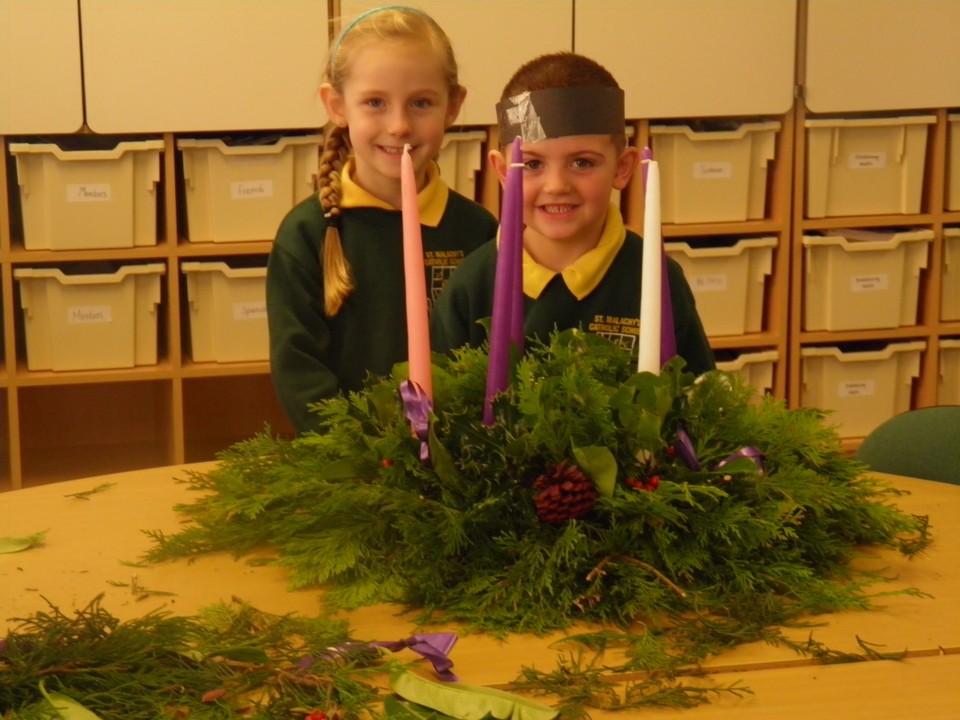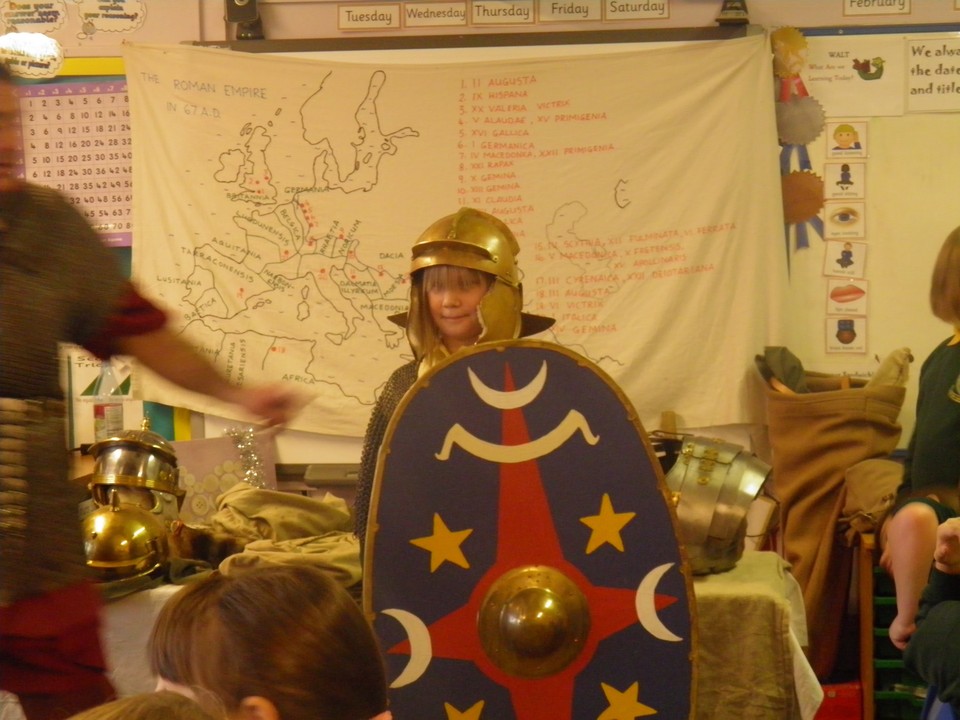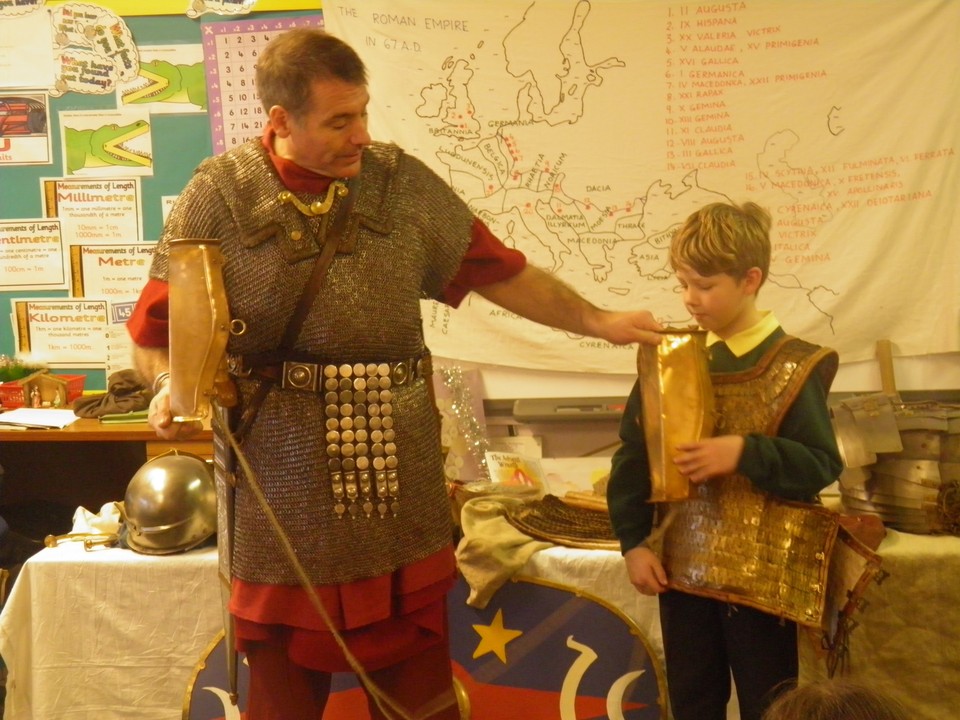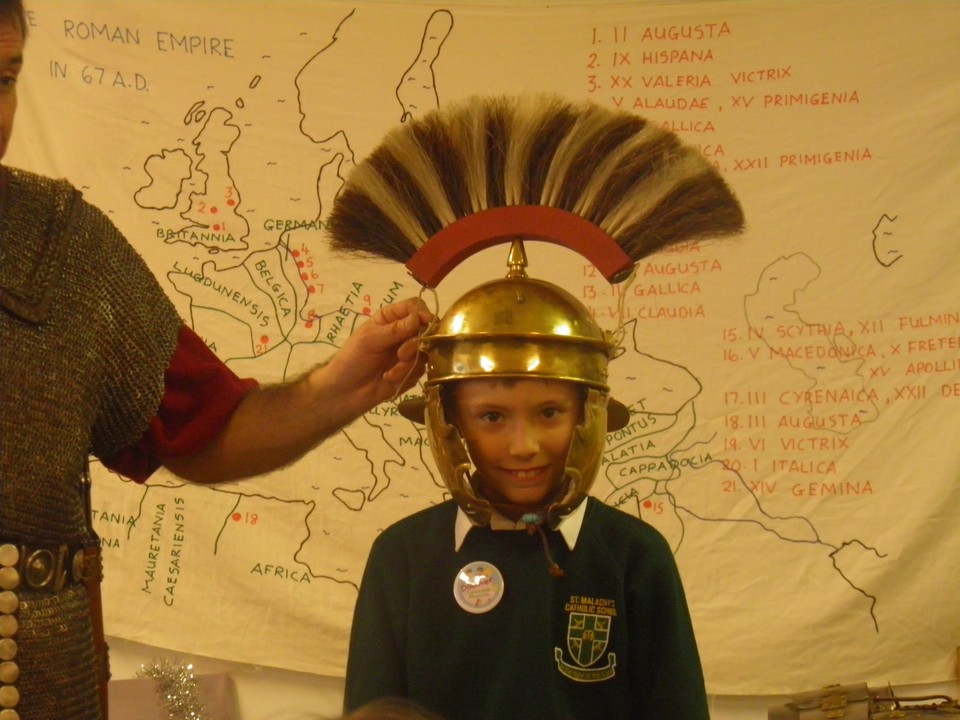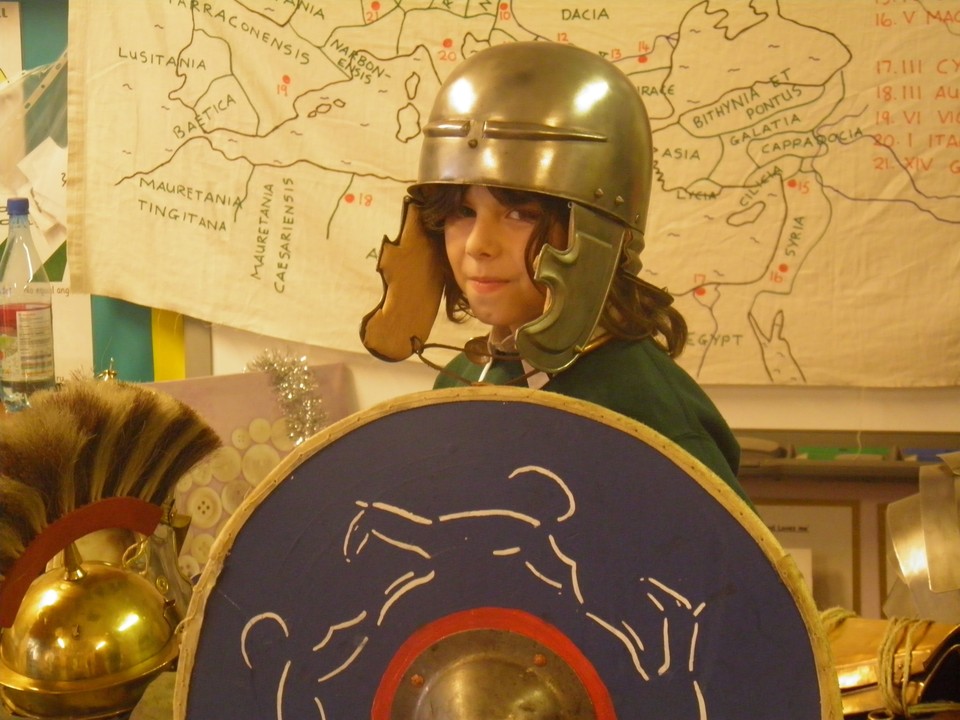 Welcome to our school website, we hope you enjoy your visit! .......School opening times are: Monday to Friday 8.50am to 2.45pm..... OFSTED "This is a good school"
HEADTEACHER'S MESSAGE BOARD
Summer Garden Party Well, even though it was drizzling and the sun finally came out when we were packing away, a lovely day was had by all on Saturday! Our King and Queen, Seamus Crabtree and Ruby Hanson, opened our event wonderfully. We had fun, enjoyed treats and attractions, plus some of us were soaked to the skin in the stocks! But it was all for a good cause. I'm delighted to report that we made a profit of £652! A massive thank you goes out to the staff who organised the event, everyone who helped on or before the day, all the attractions who visited, plus thanks go out to our parishioners who ran the refreshments stall and supported us so well. Thanks to you all for supporting us by bringing your families and friends to Saturday's event. Can't wait for next year's!
First Holy Communion Mass It would be lovely to see you all at the First Holy Communion Mass on Sunday, 28th June at 10am, please, to celebrate with our children who will be taking communion for the first time. See you there!
Prayer List Please continue to pray for the sick, the recently passed and for peace in the world. We say special prayers for Bev Sice from the Diocese, Mrs Hand, her brother and her family plus Mr and Mrs Parker and their family. If you would like a loved one to be included on this list, please e-mail me at head@st-malachys.calderdale.sch.uk
Statement to Live By - 'I know we are different and we are all the same'. Can you discuss with your child that different people have different gifts and talents? How everyone is unique and important in God's eyes, everyone is loved equally and how everyone is important no matter what their role, age, skin colour, religion etc? 'I am better than no-one and no-one is better than me!' Thank you!
LAST DAY OF SCHOOL THURSDAY 23RD JULY 2015
SCHOOL RE-OPENS THURSDAY 3RD SEPTEMBER 2015
For all the weather related school closures please click the following link:
The website will be updated regularly
and a message will be on the phone system.
Did you know you can report your Child's Absence online.