Storytime
TUESDAYS - 2.45pm - 3.45pm
in the School Library for Year 1 & Year 2
Our first book in Storytime Club is
The Paper Dolls by Julia Donaldson
This is the story of a little girl whose Mummy helped her to make some paper dolls. The little girl named all the dolls and the dolls then went on an imaginary journey.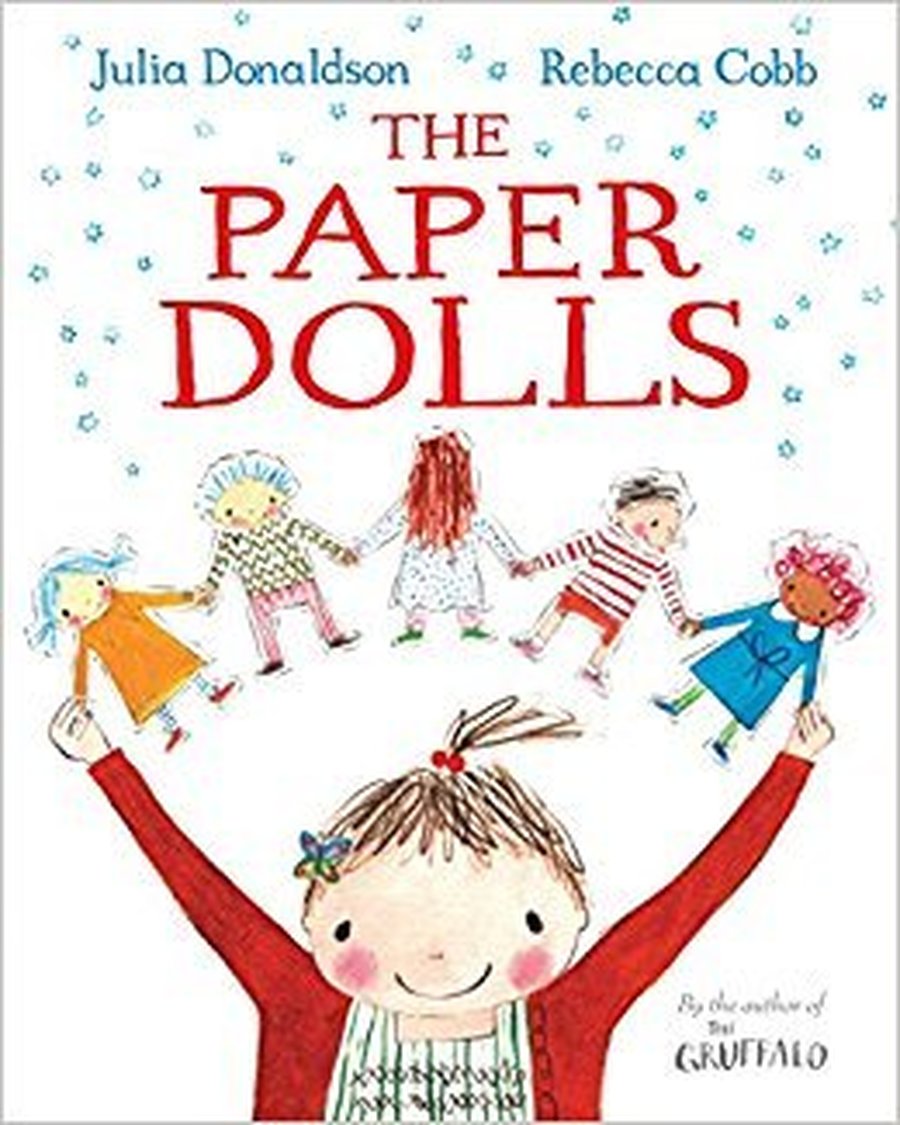 Tuesday, 26th September 2017
This week we have read the story of The Paper Dolls and the children have started to create their own paper dolls.
I wonder what adventure our paper dolls will go on ?
January 2018
Our first book this year is:
Tyrannosaurus Drip by Julia Donaldson
"The roaring, hooting, monster success of the season"
The Times
Whoever head of a vegetarian T.rex?
This little dinosaur is in the wrong nest.......
He may look small and weedy, but don't be fooled by his size. Tyrannosaurus Drip is brave, and very clever!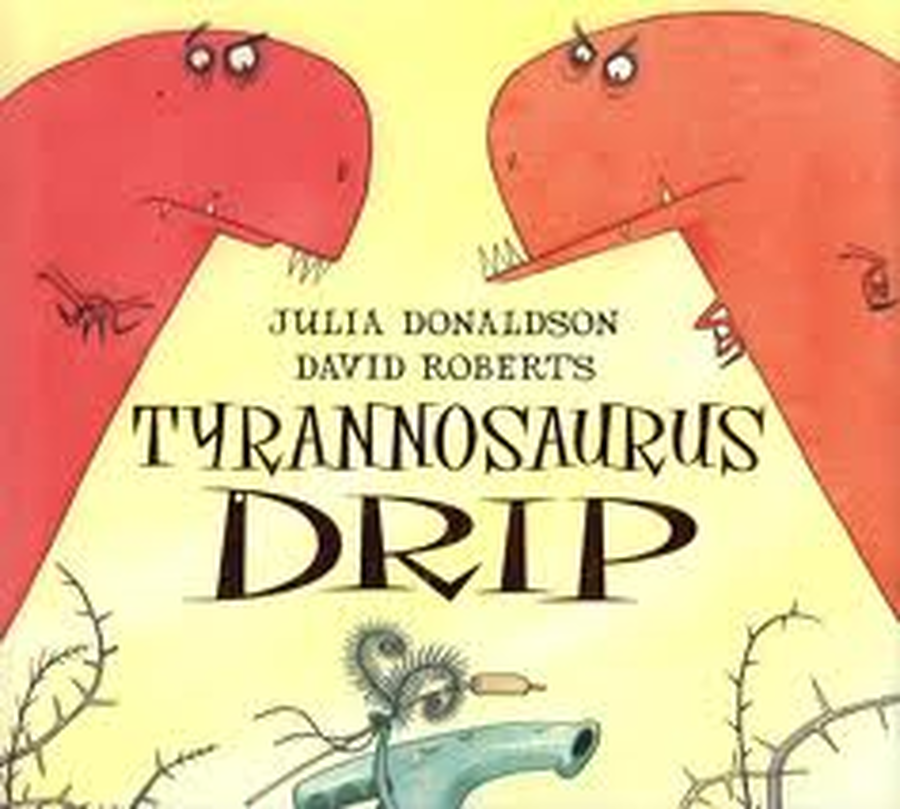 After reading the book, we decided we would like to make Dinosaur biscuits.
We measured out, flour, sugar and margarine, then we rubbed the mixture with our fingers until we had breadcrumbs. We then added a small amount of beaten egg. Once all the mixture had stuck together, we rolled in to a long sausage and cut in to pieces. Then we flattened each piece and pressed a dinosaur foot in the middle and put a small blob of jam in their.
Some of the biscuits grew very big in the oven. But they tasted yummy!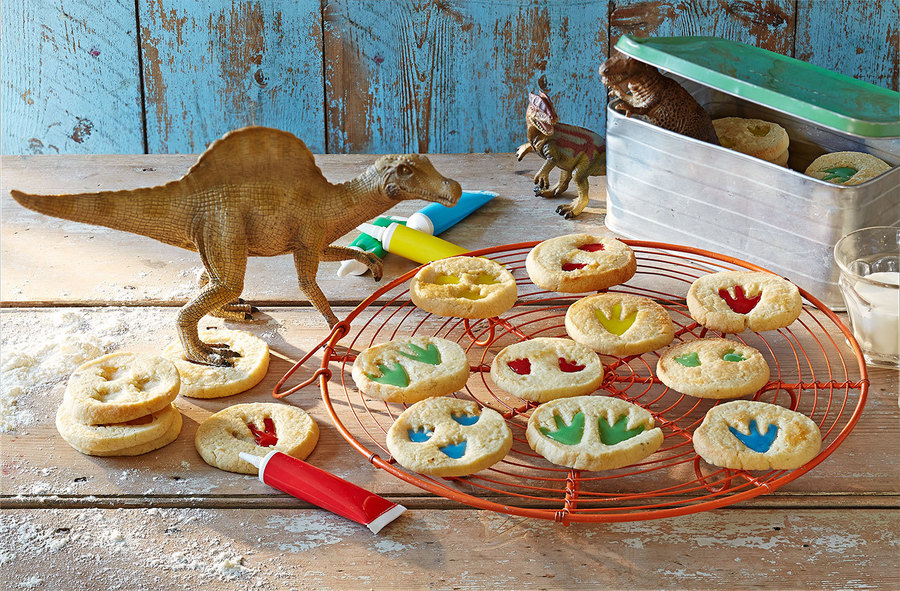 Our 2nd Book in Storytime club is:
The Gruffalo - by Julia Donaldson
"A mouse took a stroll through the deep dark wood. A fox saw the mouse and the mouse looked good."
Walk further into the deep dark wood, and discover what happens when the quick-thinking mouse comes fact to face with an owl, a snake and a hungry gruffalo......
Tuesday, 14th November 2017
This week we watched the film of 'The Gruffalo', afterwards we looked at the book and talked about the story.
Tuesday, 21st November 2017
This week we have made Gruffalo masks.
Tuesday, 15th May 2018
We're going on a Bear hunt!
by Michael Rosen
"We're going on a Bear Hunt,"
"We're going to catch a big one!"
"What a beautiful day, we're not scared!"
"We can't go over it, we can't go under it.......we'll have to go through it?"
On our very own Bear Hunt!
December 2017
The Twelve Days of Christmas - by Kate Toms
Join Mr and Mrs Rabbit as they count through the twelve days of Christmas.
Rhyming text and beautiful, hand-stitched illustrations make this an ideal book for parents and young children to share.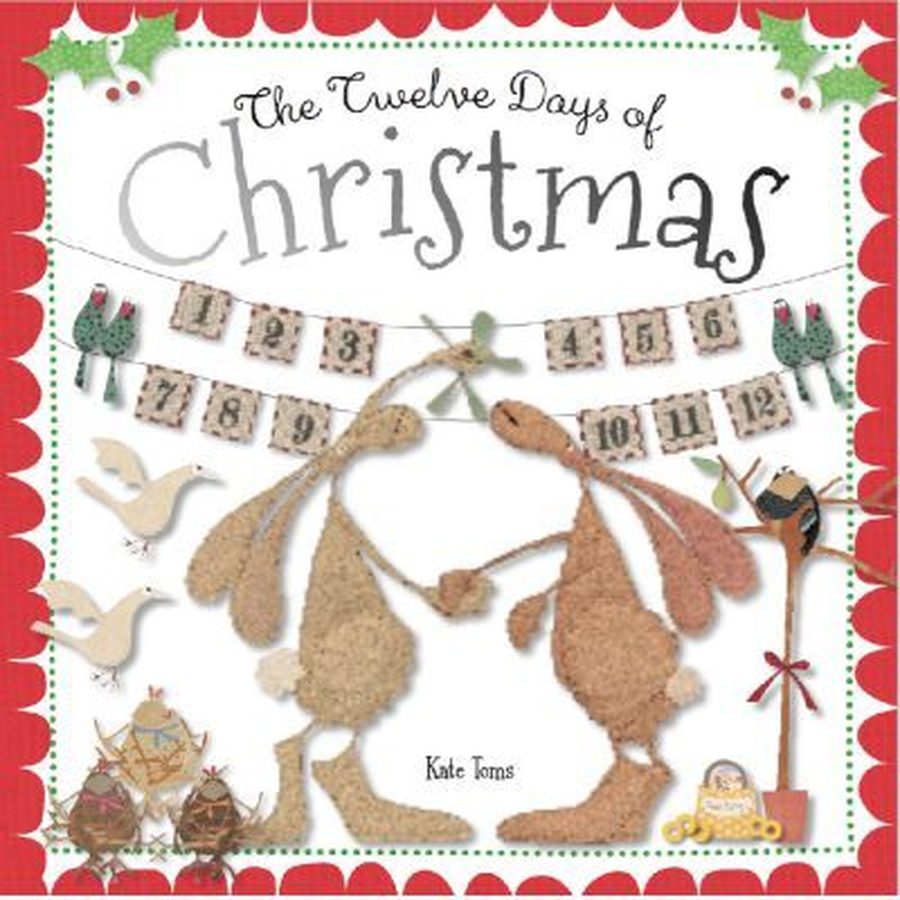 Following on from the hand-stitched illustrations, we decided to do our own hand stitching and we made our own stockings. The children sewed the edges of the stocking together, then decorated them in their own style. Once completed Mrs Jowett and Miss Kozlowski filled them with treats for the children to take home for Christmas.
We read our final Christmas story in the cosy Christmas Grotto.
June 2018
Man on the Moon
by Simon Bartram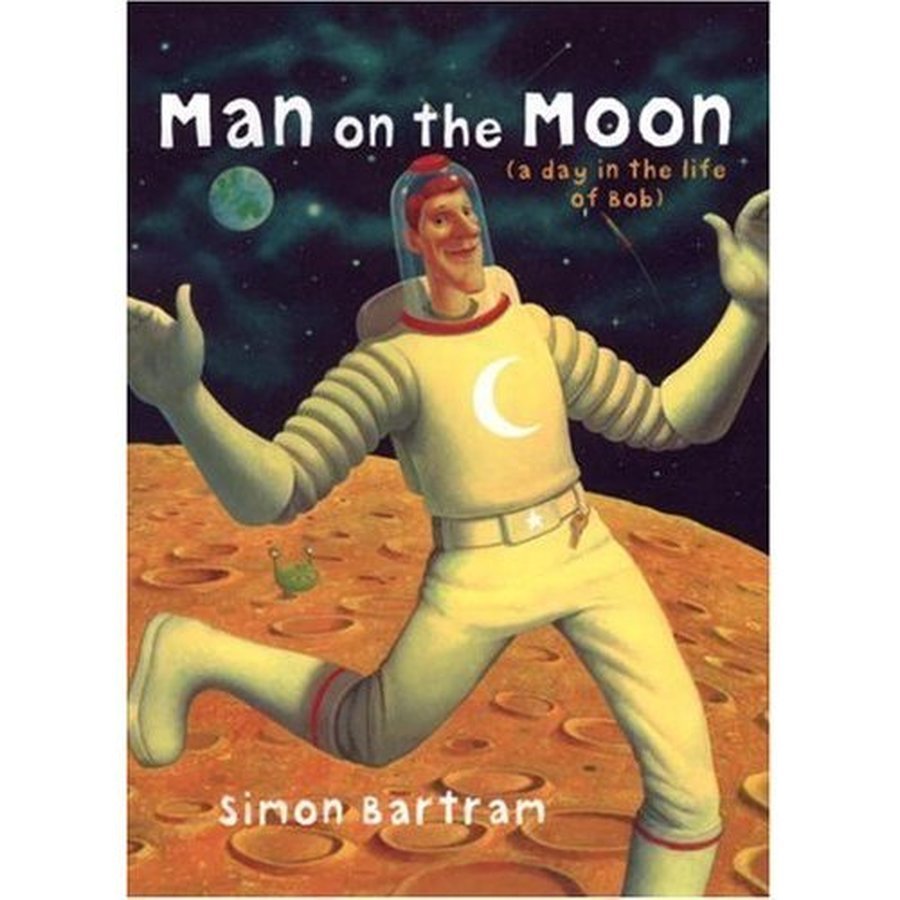 There are no Aliens on the moon, if there were Bob would know............wouldn't he?????
We read the story about Bob, the Man on the Moon.
We think there may be Aliens on the Moon, so we have been designing and making our own Aliens. We have been sewing and made hand puppet Aliens.