Advent 2017
The season of Advent is a time to prepare for the Birth of our Saviour, Jesus Christ, on Chirstmas Day. Throughout Advent, children have the opportunity to bring 'Advent Prayer Bags' home to share with their families.
Children participate in a number of activities throughout Advent, including Advent Art Day, wreath making, wreath blessing, nativity productions and a Christingle service on the last day of school. Children from our school will also be carol singing at Morrisons on Wednesday 20th December from 3pm.
On Wednesday 20th December, the school will host our annual 'Community Christmas Dinner' at 4:30pm. Please contact the office for further information.
See below for our calendar of events.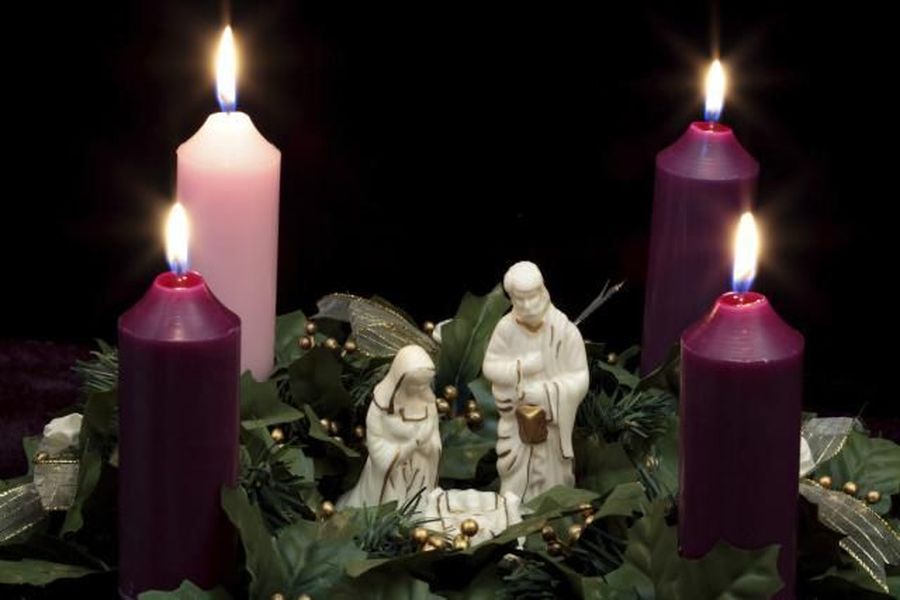 4th December – Pupils making Advent wreaths/Advent Art Day
5th December – 2:15pm Advent Wreath Blessing –school hall

7th December - 2pm onwards - Christmas Fayre

12th December - 10am

KS1 Christmas presentation for parents and visitors (all governors and friends of the school are invited).

14th December - 2pm KS1 Christmas presentation for parents and visitors (all governors and friends of the school are invited).
Week beginning 18th December – Christmas Week Events – pantomime, craft day, Christmas jumper day
19th December – Community Christmas Dinner and Carol Singing at Morrisons
20th December – School Christmas Lunch for pupils.
21st December – Christmas Parties
22nd December – 1:30pm Christingle Service (school closes at 2pm)