Family Tree Planting
Family Tree Planting
1 April 2022 (by Lois Kozlowski (Admin2))
Please book a time slot below for Wednesday 6th April to attend our Family Tree Planting Day. From the 30 min time slot that you pick, you will be giving a 15 minute time period to plant a tree as a family and complete an activity.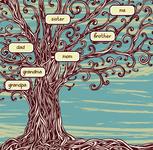 As we are aiming to become more of an active school we would like to invite you to join your children in school to plant a tree and decorate a plaque.

This is an exciting opportunity for you and your child/ren to leave a special memory at St Malachy's.

The event will take place on Wednesday the 6th April. If you would like to join us please follow the link and book your preferred time.
https://forms.gle/7A8dBiwssgp3Gof79