Friday, 14th December 2018 - 2.15pm - 4pm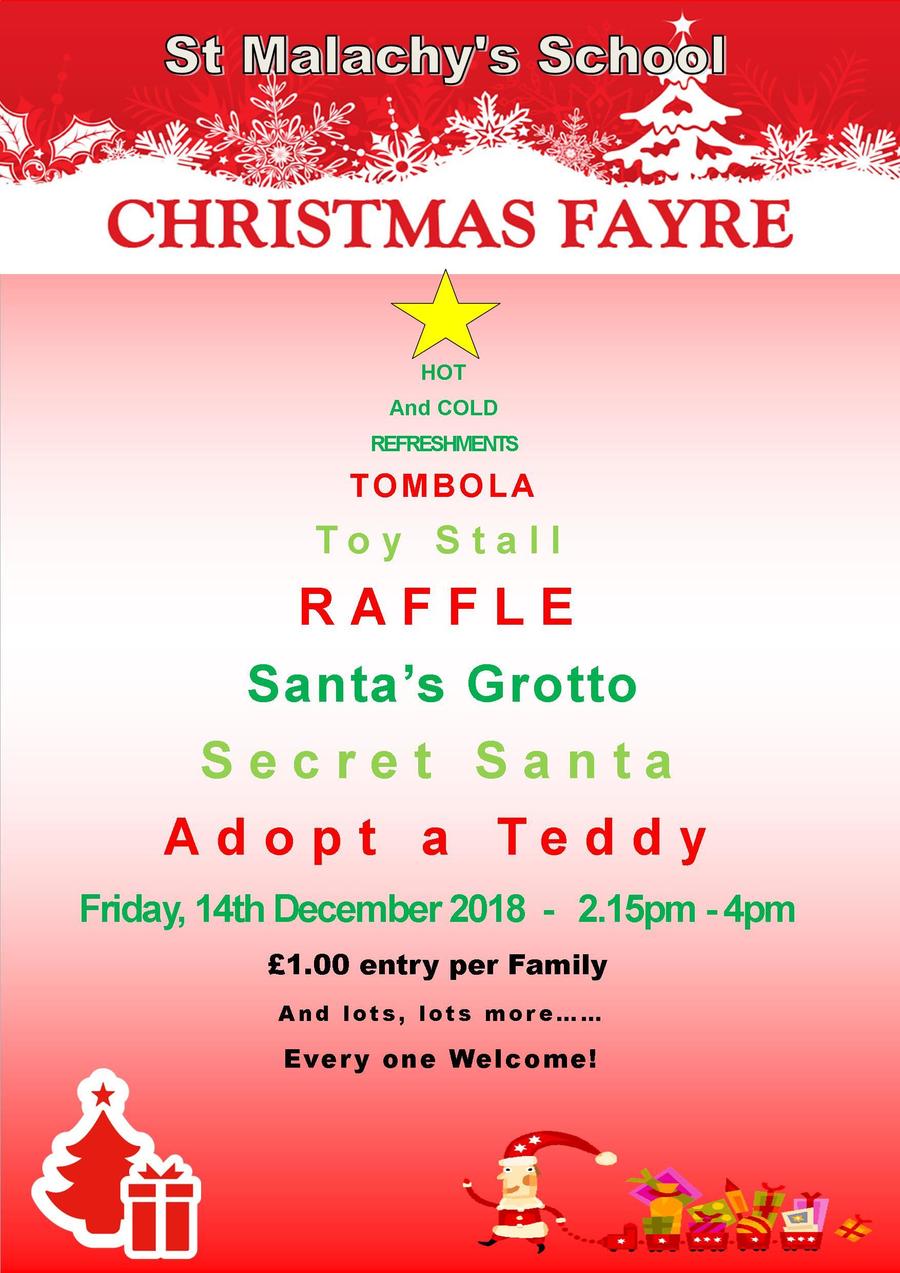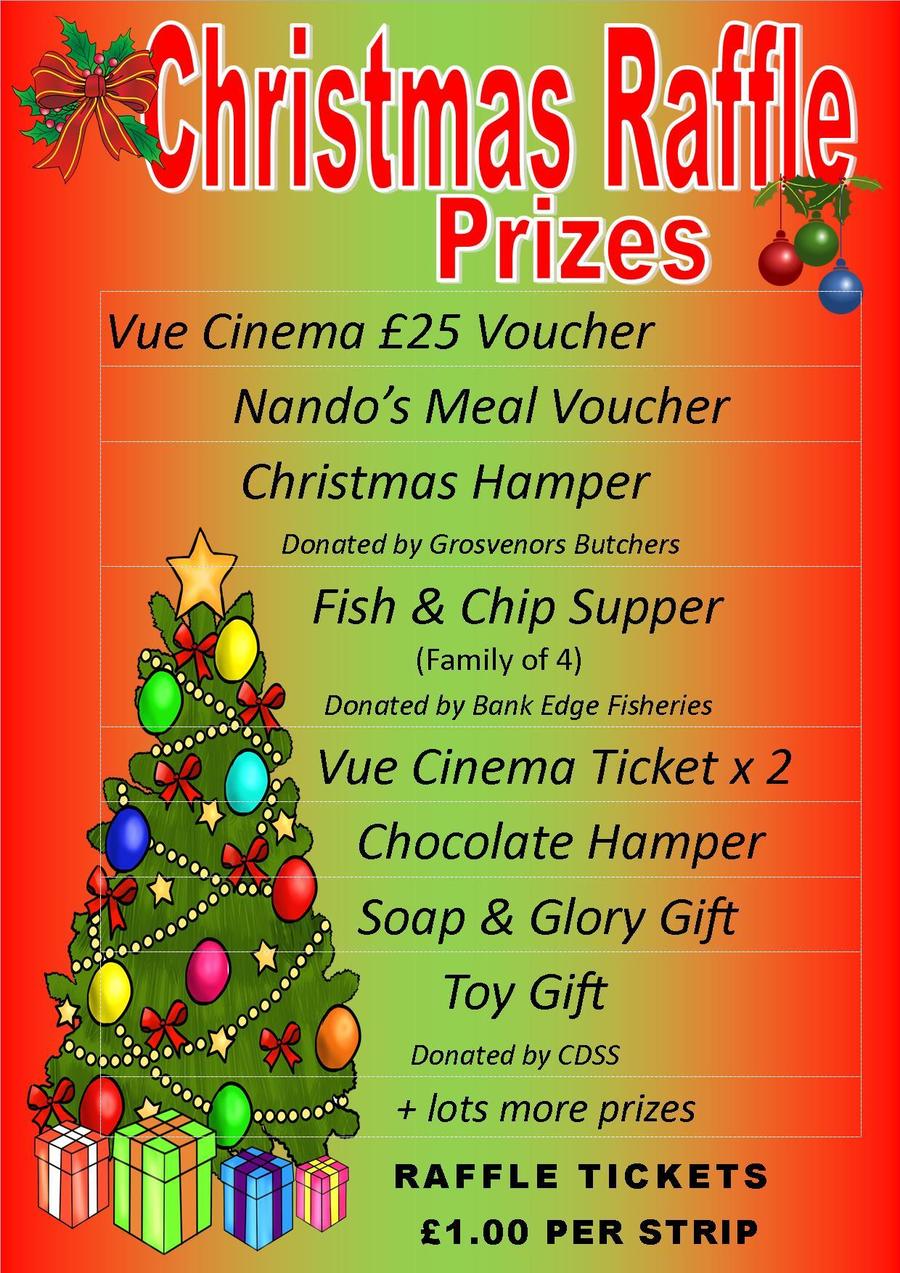 DONATIONS
We are asking for the following donations, all donations are greatly appreciated.
Teddy Bears
Good as New Toys
Cakes
Chocolate
Tombola Items
If you know anyone who could donate a Raffle Prize, this would be greatly appreciated.
Donations for Rainbow Tombolla – Non Uniform Day – Friday, 23rd November 2018
Each class has been asked to bring a different coloured item. Please see the list below for your child's class.
Class 1 - Yellow Class 2 - Pink
Class 3 - Green Class 4 - Purple
Class 5 - Orange Class 6 - Blue
Foundation Stage (Nursery/Reception) - Red
Donations for Chocolate Tombolla – Non-Uniform Day – Friday, 30th November 2018
Please bring donations of Chocolate or Sweets this day.
Cake Competition
There will be a cake competition, all cakes should be brought to school Thursday, 13th December AM, for judging. The winning cakes will be announced in Friday's assembly and the cakes will be on sale at the Christmas Fayre.