Remembrance Day 2018
On the "eleventh hour of the eventh day of the eleventy month"..........................we remember................'Lest not Forgot'........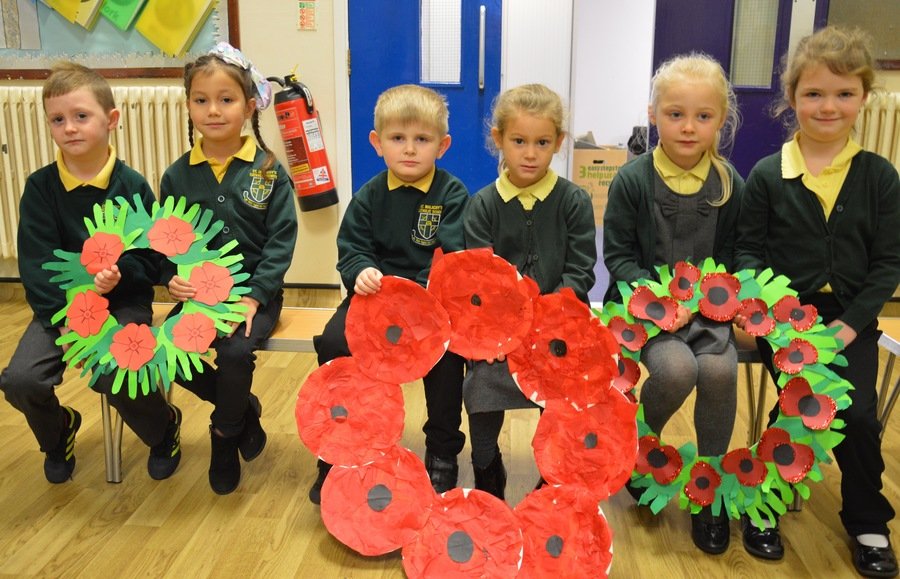 Friday, 9th November 2018
Today the Children of St Malachy's School, held a Remembrance Service to honour 100 years since the end of the First World War. Children from all classes made & presented poppy wreaths. Children from Year 6, alongside their Teacher Mr Kowalski, led the assembly. We remembered and prayed for all those who lost their lives, to give us our future. Children and Staff were joined by Governors and Parents to mark the occasion. Alongside the poppy wreaths, two clay poppies from the Tower of London were processed to front. Trumpeters, Brian Robinson an Sophie Bridges attended and performed The Last Post.
Remembrance Assembly
A Prayer for Remembrance
Ever-living God,
We remember those whom you have gathered from the storm of war in to the peace of your presence;
may that same peace calm our fear, bring justice to all peoples and establish harmony among the nations, through Jesus Christ our Lord.
Amen